Zika Panic May Accelerate Cure for CMV Birth Defects
Stay Up to Date!
Simply enter your email below and click SIGN UP!
November 7, 2016
Dear Reader,
It's a sign of the times. The Japanese company Bibilab is selling a washable Zika protection suit. Available in three colors, the 6,600 yen ($65 US) garment isn't a bad idea for pregnant women living in areas where mosquitos carry Zika. But in the long run, it won't matter much.
I've spoken with several scientists studying Zika and other virus diseases in the past few weeks. All of them suspect that Zika would continue to be a threat to the US even if mosquito populations were completely eliminated. This is because the Zika virus doesn't actually need mosquitos to spread.
Human carriers may spread Zika via sexual transmission, kissing, or even aerosol transmission (from a cough or sneeze). In fact, more of the recent Zika infections have come from humans than mosquitos.
Zika is hard to track down in humans because most of the infected don't know they are carriers. Few people have symptoms, and they often mistake Zika for colds or other less serious illnesses. At this point, the virus may have spread too far to stop.
The Zika virus, like the rhinovirus that causes colds, may already be endemic to North American human populations. This puts everyone at risk for contracting it. This is true even in colder climes where people think they are protected. Worse, it's makes it impossible for a pregnant woman to know if her spouse or a child might become vectors.
CMV is the number one cause of birth defects in the West
If there is an upside to the Zika virus, it's that the general public now knows that a virus can cause birth defects. For most people, that is an entirely new and startling idea. But, pediatricians know that CMV (cytomegalovirus) is the number one cause of birth defects in the West.
Mosquitos don't transmit CMV. We do. About half of North Americans are CMV carriers. If a carrier exposes a pregnant woman who has never been infected in her first trimester, it's almost certain that her child will suffer serious birth defects involving brain, hearing, or visual damage.
Each year, about 20,000 Americans give birth to children with birth defects caused by CMV. More than a quarter of them are extremely serious and cost our healthcare system more than a billion dollars annually.
Those of us who have been exposed to CMV have developed an immunity. This prevents cold-like symptoms in healthy adults… but we still have the virus in our systems.
This ability to survive an immune response is characteristic of the herpes virus family, including CMV. Shingles, for example, is a reemergence of the varicella zoster or chickenpox virus (also a herpes virus). This means that CMV can be transmitted via sex or blood transfusion. If a pregnant woman or immunosuppressed child is exposed, the outcome can be terrible.
This raises an obvious question. Why isn't CMV getting the kind of attention and funding that the Zika virus is getting?
Public outcry propels medical breakthroughs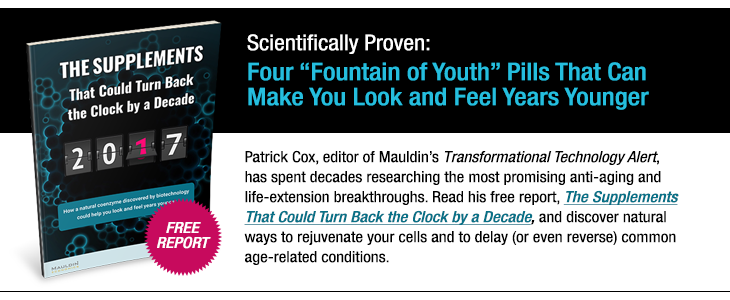 The answer, in part, is that our public health institutions respond to political pressures. Because the public is generally unaware of the CMV risk, there hasn't been much pressure to fund solutions. But that has begun to change in recent months. Articles in
Nature
, the
New York Times,
and
elsewhere
are telling people about the greater CMV threat.
In fact, the Advisory Committee on Immunization Practices (ACIP), the North American public health body that sets vaccination policy, has stated that an effective CMV vaccine would be recommended for universal coverage with reimbursement. European health authorities have said the same thing.
This is good news for expectant mothers. It also gives investors an incentive to risk money on a CMV vaccine or drug. And there are at least a half dozen companies who are looking at CMV as a therapeutic target. Moreover, their tools are next-generation biotechnologies. These have a much better chance of success than the obsolete vaccine technologies of the past. They range from DNA vaccines and enveloped virus-like particles to polymer-ligand conjugates that can clear viruses directly from the bloodstream.
I'm reminded of the Polish scientist Stefania Jabłońska, who met great skepticism when she showed a connection between the human papillomavirus and skin cancer in 1972. Today, HPV is accepted as the primary cause of cervical cancer as well as head and neck cancer. Several companies are targeting HPV for potential cures.
It turns out, by the way, that CMV also has a cancer connection. Many cancers, including deadly gliomas, occur primarily in people who have been infected by CMV. This raises the possibility that the virus may also provide a target for cancer scientists.
Sincerely,



Patrick Cox
Editor, Transformational Technology Alert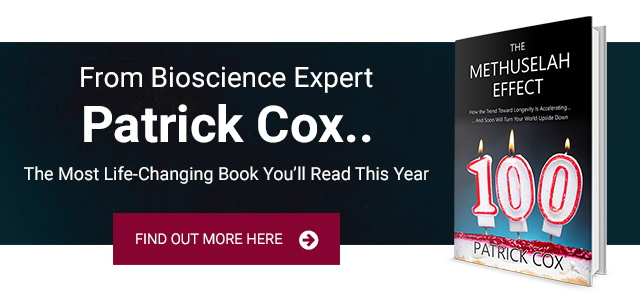 Discuss This
We welcome your comments. Please comply with our Community Rules.