Subscribe to Patrick Cox's Tech Digest
Don't leave your free subscription to Tech Digest on the table! Sign up for the biotech, science, and technology stories that can impact your portfolio.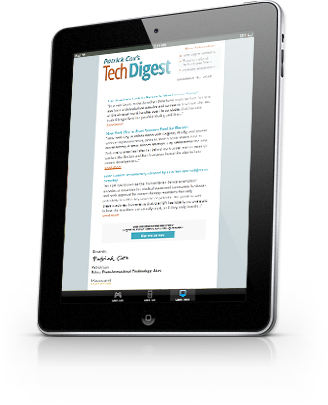 Technology is king—and not just with health and biotech scientists. Investors who are current on the latest trends and developments stay one step ahead of the markets. In Tech Digest, Patrick Cox delivers the news, data, and analysis you need to know to keep your portfolio (and maybe even yourself) healthy.
Sign up today, and you'll get all the breaking news coming out of the tech industry, with expert analysis only Patrick Cox can provide.
Read why pharma and biotech stocks could be in trouble under Trump
Learn how the new FDA chief could dramatically alter the new drug approval process
Discover what the Department of Defense has to do with organ donation (and why it matters)
And much more—all free!