Economic and Geopolitical Realities
You've Never Seen Before
New from renowned geopolitical analyst and intelligence expert George Friedman comes The World Explained in Maps. This e-book is teeming with insights on regional instability, competition over resources, population density, and international borders—the same information that provides the analytical framework for Friedman's forecasting.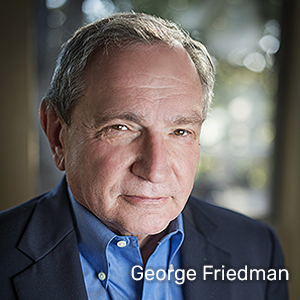 The revelations in this collection are required reading for investors as they prepare for the year ahead…and for anyone curious—or concerned—about our future. And for a limited time, this 54-page e-book is yours free.
Get your copy of The World Explained in Maps now and discover the secrets charted in every global region's landscape—if you know where to look. You'll learn:
How China's struggle against domestic and geographic constraints is the key to understanding the future of the region.
How one single image reveals much about the power dynamics in East Asia.
The rising power set to soon break into the top 10 largest economies in the world.
The real beating heart of the United States (hint: it's not New York, Chicago, or Los Angeles).
The vital role geography plays in historic rivalries between the United States and Mexico… Pakistan and Afghanistan… Germany and France… Brazil and Argentina… and China and Japan.
PLUS…As our thank you for requesting this special report, you can get a free subscription to This Week in Geopolitics, George's weekly newsletter on the geopolitical issues you need to know about.
Read by over 240,000 people each week, This Week in Geopolitics is a masterclass in incisive analysis. With topics like the geopolitics of nuclear weapons, the future of NATO's shaky alliance, and the power struggle between Japan and China, This Week in Geopolitics is a much-needed antidote to the partisan, headline-chasing mainstream media.
You'll find the new issue every Monday in your inbox. To stop receiving it, simply use the opt-out link at the bottom of each issue.