Robert Ross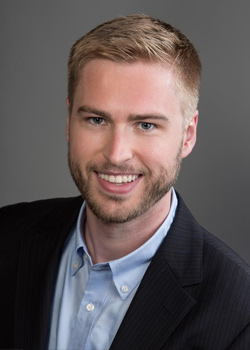 As Mauldin's senior equity analyst, Robert specializes in qualitative and quantitative analysis: the math and "smell test" parts of stock research. Having been mentored by market veterans like Grant Williams, Tony Sagami, and Jared Dillian, he rose quickly through the ranks at Mauldin Economics and is one of the youngest chief analysts in the business.
His forward-thinking, entrepreneurial bent and his Silicon Valley sensibilities (he lives in the San Francisco Bay Area) keep him watching for new sources of return. His readers find opportunities other investment managers miss.
Robert Ross's Model Portfolio: In the Money
Robert's simple, comprehensive analysis can be read every month in the In the Money newsletter. His technical perspective allow their subscribers to earn a consistent annual income using stocks and options.
Robert is the creator of Mauldin Economics' Equity Evaluation System (EES). The EES Model is a proprietary stock selection system using 75+ criteria to find the best investment opportunities in US stocks. EES keeps investors away from the "dogs" and gets them into the up-trending companies. With EES, Robert can look at the macro forest and find the right tree.
Robert Ross's Bio
Robert is the senior equities analyst at Mauldin Economics and a core member of the portfolio management team since 2011. He has worked for Merrill Lynch and the Pelican Institute for Public Policy. He holds his Bachelor of Business Administration in Economics from Loyola University in New Orleans.
Check out Robert's latest take on the market with a model portfolio designed for consistent income in Mauldin Economics' In the Money newsletter.