Transformational Technologies
It's no secret that tech advances are moving at breakneck speed.
From computing advances to medical treatments - technology is changing your life in ways you see and also in ways that remain hidden from most observers.
To show you what's happening today and what's on tap for tomorrow is why Patrick Cox created Transformational Technologies.
From deciphering press releases generated by small, off-the-radar companies to making sense of dense, peer-reviewed studies released by leading scientists, Patrick Cox leverages his over 30 years of experience writing about breakthrough tech each day at Transformational Technologies.
This site is a one-stop destination for research, analysis, free reports, and video interviews that give you an inside look at Patrick's investigations as they happen…
For a clear view of how technology will change your life, your portfolio, and even your outlook on the future… bookmark Transformational Technologies and check it out each day.
You can also sign up to receive Patrick's free daily Tech Digest email newsletter. Short and to the point, Monday through Saturday Patrick will send you what he thinks are the three stories you need to read each day.
Rest assured, Transformational Technologies is 100% unbiased and independent in its research. Patrick and his team find their own stories to report. They do not accept money or favors to write what an outside third party thinks is noteworthy.
Welcome to Transformational Technologies. Have a look around and contact us if we can assist you in any way.
Patrick's Flagship Research
Transformational Technology Alert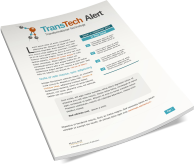 In Transformational Technology Alert, Patrick shows you which publicly traded companies could deliver you the best chance of stacking up life-changing market gains in the months and years ahead.
For example, imagine investing in computing technology post-WWII as the first room-filling mainframes came online. How much could you have made as technology leapt forward over the decades toward today's tiny smartphones that are more powerful than the computers that put mankind on the moon?
That's the mission of Transformational Technology Alert: to put you in position to collect tomorrow's transformational gains.
Life-extension science, new disease treatments, breakthrough genetics and genomics research - you get it all in monthly reports, weekly updates, special reports, and periodic videos from Patrick Cox's Transformational Technology Alert premium research service.
Click here to learn more about Transformational Technology Alert.
Watch "Welcome to Transformational Technologies"
About Patrick Cox

Patrick is the editor of Mauldin Economics' Transformational Technology Alert premium research service. He also serves as editorial director of new research here at Transformational Technologies and writes the free daily e-letter Patrick Cox's Tech Digest.
Patrick's Tech Digest comes straight to your inbox every Friday.
Patrick has been researching and writing about breakthrough tech for over 30 years. He has written over 200 editorials for USA Today. He has appeared in the Wall Street Journal and on CNN's Crossfire news program.
Patrick has also served as a consultant for national political campaigns and Fortune 500 companies. He's interviewed and speaks regularly to a host of nationally known CEOs and Nobel Prize-winning scientists and researchers.
What People Are Saying About Patrick Cox
"Patrick has been spotting and evangelising the best in new technology businesses for the last two decades. Why am I writing about him in such primary colours? Because he has made my family serious money—and at the same time, educated me to be an optimist for the future of the planet."

— Edward B.

"Patrick Cox is like your wealth alarm clock. He brings really important investment information loudly to your attention while you are still unconscious. Not in an alarming way—he just digs up the ground-breaking corporations of tomorrow before you have even heard of the technologies they are developing"

— Edward B.

"I have been a customer of Mauldin Economics for several years, and the best thing you ever did is bring on Patrick Cox and Transformational Technologies. I have followed Patrick for years. I manage my own private portfolio of investments and can say and show that through his recommendations, I have made several hundreds of thousands of dollars in profit in 2013. Thank you, and keep the value coming!"

— Ted W.