How to Stay Disease-Free with the Sunshine Vitamin That's Actually a Hormone
Stay Up to Date!
Simply enter your email below and click SIGN UP!
January 3, 2017
Dear Reader,
Just over a decade ago, gerontologists still considered aging an inevitable process largely outside the influence of medicine—but recently, many have begun to view aging as a "meta-disease" that can and should be treated.
This profound shift has turned the identification of geroprotectors into one of the hottest areas of research. Geroprotectors are compounds that can repair the biological processes that deteriorate as we get older—which leads to age-related diseases like cancer, Alzheimer's, and cardiovascular disease.
Many leading researchers now study promising geroprotective compounds. The FDA has greenlighted the first human trials designed to prove that metformin, the widely used first-line treatment for type 2 diabetes, possesses strong anti-aging properties.
However, I believe that a more effective geroprotector is already available—a secosteroid neurohormone, commonly (and inaccurately) known as vitamin D.
Almost Everyone Is Vitamin D-Deficient
Vitamin D doesn't fit the standard definition of a vitamin, in part because there are few natural food sources. Human skin synthesizes the compound from the UVB rays in sunshine. Prior to the Industrial Revolution, people spent enough time outside to attain sufficiently high serum blood levels of 25-hydroxyvitamin D just from sun exposure. That is not the case anymore.
Researchers view the serum levels of approximately 45 ng/ml found in modern farmers as close to optimal. Unfortunately, official dosage recommendations for daily vitamin D intake won't even get you close to that level.
In fact, experts now claim that the Institute of Medicine's recommended daily allowance (RDA) should be 10-15 times higher than it is.
Many foods today are fortified with vitamin D, especially milk, but unless you're directly supplementing and getting moderate amounts of sunshine, you probably have too low serum levels that increase your risk of getting age-related diseases.
The best source of information about vitamin D deficiency and optimal doses is probably GrassrootsHealth, a project run by scientists associated with the University of California.
These scientists, and many others, believe that vitamin D deficiency doubles the risk for most age-related diseases—including cancers, heart disease and Alzheimer's. For some diseases like breast cancer, the risk increases even more without sufficient vitamin D levels.
The word "sufficient" is critical because everything depends on dose. Historically, the official dosage recommendations were set at levels capable of preventing rickets, but modern scientists have found that those levels are too low to prevent most other diseases.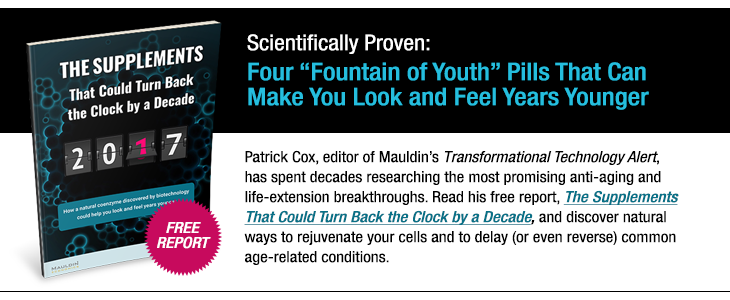 Recent studies claim to prove that doubling vitamin D levels has little or no impact on serious-disease rates. As GrassrootsHealth scientists have pointed out, though, the levels of supplementation in these studies were too low by an order of magnitude to be effective.
The studies did show that the increase didn't change much, but doubling doses isn't enough to prevent vitamin D deficiency. At higher levels, however, there is strong evidence that vitamin D significantly lowers the incidence of diabetes, cancers, and heart disease.
What Optimal Vitamin D Levels Can Do for Your Health… and for the Economy
Recently, several studies have shown that the risk of autism can be dramatically reduced by raising pregnant mothers' serum D blood levels. Other researchers have found that the symptoms of autism such as hyperactivity and social withdrawal can be significantly improved with adequate vitamin D3 supplementation.
Australian scientists have linked food allergies to vitamin D deficiency. Researchers discovered that Australian babies with a vitamin D deficiency were three times more likely to be allergic to eggs and 11 times more likely to be allergic to peanuts than babies with sufficient vitamin D levels. Other research indicates that D improves asthma and supports a healthy gut microbiota.
So this is not just an academic question. If the vitamin D proponents are right, achieving vitamin D sufficiency in a large part of the population would cause a public-health revolution.
I've spoken to scientists who believe that the economic benefits of widespread vitamin D sufficiency would lower disease rates and healthcare costs enough to bail out Social Security and Medicare.
It's easier to understand this issue if we turn it around. Instead of the potential benefits of vitamin D, maybe we should talk about the damage caused by low dosage recommendations. Leading researchers are convinced that millions of people are dying every year from vitamin D deficiency. If some virus caused millions of deaths, politicians and the public would be up in arms, demanding that a solution be found immediately.
So what we need is unbiased, peer-reviewed research that forces government paper pushers to recognize that vitamin D, at significantly higher doses, is a powerful geroprotector. It's time we ended the plague of unnecessary deaths and suffering caused by vitamin D deficiency.
Before I go, let me briefly remind you that the Mauldin Alpha Society is still open to new members… but only until January 15.
If you join as a member, you'll get my Transformational Technology Alert plus all of my colleagues' excellent research for life. All it takes is a one-time initiation fee plus a small annual maintenance fee—and it won't take long at all until your membership pays for itself, which means you then basically get all our research for free. All the details are here.
Sincerely,



Patrick Cox
Editor, Transformational Technology Alert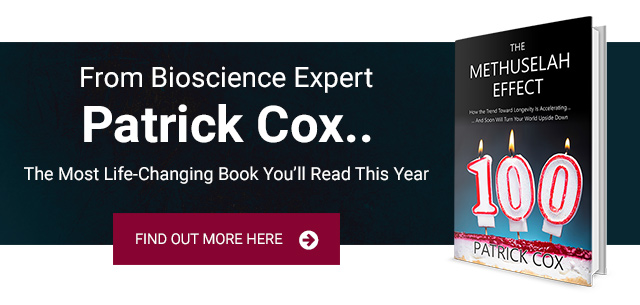 Discuss This
We welcome your comments. Please comply with our Community Rules.