Methuselah's Growth Factor
Stay Up to Date!
Simply enter your email below and click SIGN UP!
June 25, 2014
There's an obscure reference to me in Robert Heinlein's (RAH) book To Sail Beyond the Sunset. It came about due to something I said to him in the home he built in Bonny Doon, California. RAH had asked me to write an article about him and his soon-to-be-published book, The Cat Who Walks Through Walls, for the Wall Street Journal.
So I chose the wine and his wife Ginny cooked several meals that day as the conversation extended into the morning hours. Pixel, the cat that inspired the book title, was there as well. If you're interested, I'm pretty sure the article I wrote can be found online if you search my and his names.
The Cat Who Walks Through Walls is interesting for several reasons. One is that it may be viewed as a sequel to Heinlein's The Moon Is a Harsh Mistress, though it also continues story lines found in The Number of the Beast. As such, one of the main characters in the book is Lazarus Long, who first appeared in Methuselah's Children. As the name of book implies, it involves extremely long-lived characters.
Heinlein gave two explanations for his characters' longevity. One was selectively bred genetics. The other was periodic blood transfusions from very young donors.
Of course, we're talking about science fiction, so nobody really believed that young blood could extend lives. If they had, it would have certainly been a simple hypothesis to test. In fact, 73 years after Methuselah's Children was serialized in Astounding Science Fiction, the experiment was performed at the Stanford University School of Medicine—using mice.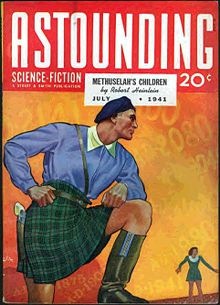 Interestingly, the senior author of the Stanford blood study, Tony Wyss-Coray, Ph.D., noted that the experiment could have been done 20 years ago. Actually, it could have been done long before that. The procedure was relatively simple.
The team gave aged 18-month-old mice components of blood from 3-month-old mice eight times in 24 days. Then they gave the aged mice a kind of rodent IQ or memory test, which showed significant improvements.
The overview of the study, published in the journal Nature, states:
As human lifespan increases, a greater fraction of the population is suffering from age-related cognitive impairments, making it important to elucidate a means to combat the effects of aging. Here we report that exposure of an aged animal to young blood can counteract and reverse pre-existing effects of brain aging at the molecular, structural, functional and cognitive level. Genome-wide microarray analysis of heterochronic parabionts—in which circulatory systems of young and aged animals are connected—identified synaptic plasticity–related transcriptional changes in the hippocampus of aged mice.
In other words, the brains of the older mice given transfusions of plasma (the cell-free portion of blood from the young mice) did not simply perform better. They exhibited physical signs of reversal of aging. Clearly, this is a pretty big deal. To reiterate, the last sentence of the summary says, "Our data indicate that exposure of aged mice to young blood late in life is capable of rejuvenating synaptic plasticity and improving cognitive function."
Many of the stories about the Stanford study focused on the likelihood that specific factors in young blood responsible for the rejuvenation can probably be isolated and used on their own. A prime suspect is the protein expressed by the growth differentiation factor 11 (GDF11) gene. GDF11 protein production decreases with age; prior research has shown that it has rejuvenating effects in parts of the body other than the brain.
I've written several times in my weekly alerts, for example, about the Amy Wagers and Richard Lee Harvard experiment. Reported in Cell, it showed that age-related damage to heart muscle in older mice will reverse when GDF11 proteins are transferred from younger mice. This is of enormous interest to researchers because, as you probably know, heart muscle does not normally regenerate in older animals.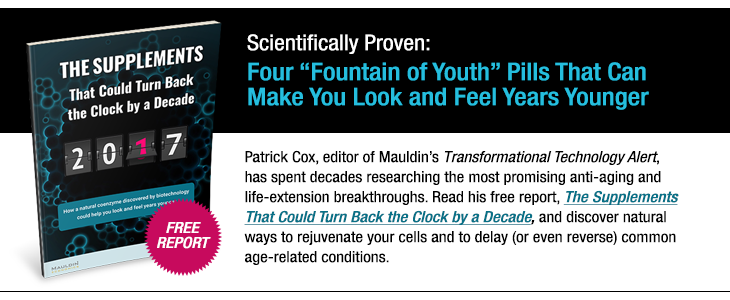 It's not surprising, therefore, that Wyss-Coray is the cofounder of Alkahest, a biotech startup exploring the possibility of commercializing some therapy based on his experiments. I don't think that Alkahest is likely to be the leader in this field, however.
The reason is that therapies based on the Wyss-Coray experiments would be less than optimal. If you are given an exogenous dose of a naturally occurring protein, it tends to upset the regulatory axis that balances all the interactive and complex forces at work in our bodies.
I'm convinced, therefore, that there are better ways to restore rejuvenating GDF11 to youthful levels. One way is to introduce youthful stem cells, engineered from the patient's own induced pluripotent stem cells (iPSCs), which express GDF11 at high levels.
Induced Pluripotent Stem Cells
One of the most exciting developments in modern medicine is the creation of induced pluripotent stem (iPS) cells. As it happens, I've had skin cells taken from inside my left arm transformed into iPS cells by one of the companies in our portfolio. Those iPS cells are identical to the embryonic stem cells that I came from. Because they have my DNA, there's no chance of immune rejection, which is one of the advantages they have over cells derived from embryonic stem cells lines.
My iPS cells were then engineered to become youthful heart muscle cells. Based on animal experiments, we have every reason to believe that those cells would become part of my body and repair any damage that my heart may have suffered. Here's a link to video of my youthful cardiomyocytes beating in the lab.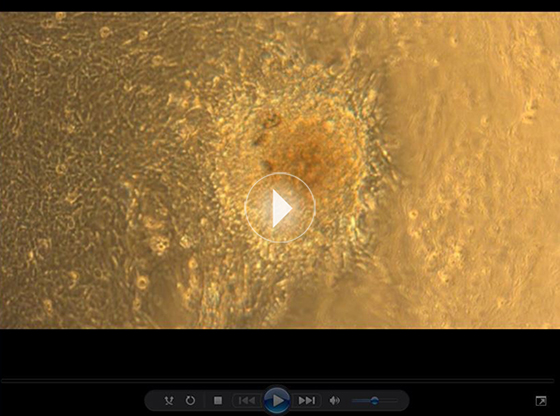 Those same iPSCs, however, could also be engineered to become the type of cell, already developed and patented, that produces high levels of GDF11. Placed into my circulatory system, they would replicate and produce their rejuvenating proteins permanently. This would eliminate the need for periodic transfusion or pills. Another method, owned by a different company in the portfolio, is to put DNA plasmids engineered to express GDF11 into a group of cells so that they permanently produce the protein.
This type of therapy is inevitable. Friends of mine who keep track of high-end anti-aging clinics tell me that extremely wealthy clients are paying for youthful blood transfusions right now. The cost, they tell me, is astronomical. Superior results, however, could be attained using induced pluripotent stem cell or DNA vaccines for far less money.
It's ironic that most ancient cultures and religions seemed to treat young blood as a sacred symbol of power and life. Historically, there are many stories about victors and vampires who drank blood to acquire youth and strength. Ancient instincts were correct, however, in that youthful, healthy blood does have power, as the ancient kings and warlords of mythology believed.
There's a race going on right now to see who delivers that power and life first. As Dr. Wyss-Coray noted in the paper about his experiment, "As human lifespan increases, a greater fraction of the population is suffering from age-related cognitive impairments, making it important to elucidate a means to combat the effects of aging." Personally, I suspect that Alzheimer's and other sources of cognitive impairments will be cured in the next decade. The human desire for increased health and time, however, is limitless, so we'll continue to follow these life-extending biotechnologies closely as they develop.
If you'd like to track the development of the technologies I describe above in real time, there's no better way than via my Transformational Technology Alert advisory from Mauldin Economics.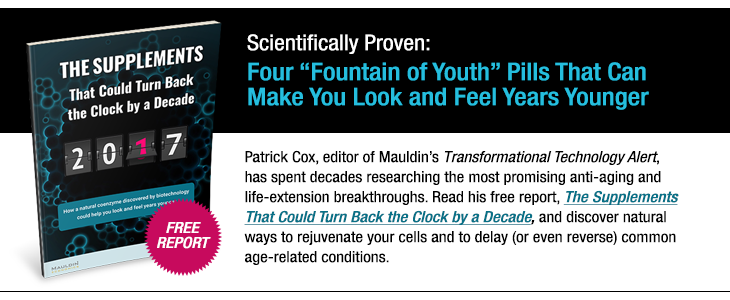 Simply
click here
and you can review the best offer available to receive
Transformational Technology Alert
. This offer gives you the benefit of 90 days risk-free to judge my work for yourself.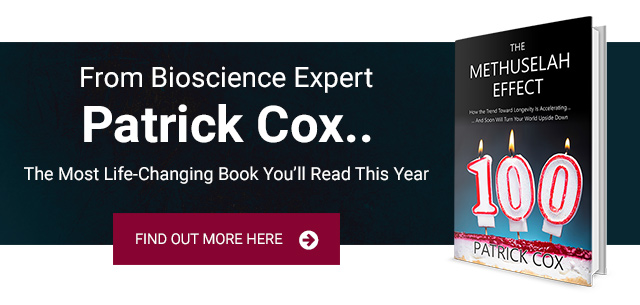 Discuss This
We welcome your comments. Please comply with our Community Rules.