Prepare for Tomorrow's
Challenges Today
The Strategic Investment Conference is an attendee's conference, meaning it's built for you. For the past 15 years, attendees have attributed the success of the SIC to its speakers—no one pays to speak on the SIC stage. All speakers are chosen for their connection to the changing narrative that drives each year's conference. They're invited because they have a deeper understanding of the specific forces impacting our investments than anyone else.
By attending a conference curated around the dominant themes of the day, you'll leave the SIC with a greater understanding of the forces moving markets and how to prepare your portfolio. Perhaps that's why 65% of attendees have been to the SIC five or more times.
The focus of SIC 2019 will be on:
Debt
Sovereign debt, corporate debt, personal debt... all are at record highs. This should have you concerned. Former President George W. Bush agrees.
He'll take the stage to discuss the global threat posed by unattended debt and deficits here and abroad.
Global trade alliances
Alliances are being destroyed and China's rapid growth strategy is being challenged by America. What happens in China affects your investment returns. That's a fact you need to get comfortable with. At SIC 2019, some of the world's foremost authorities on China, trade, and geopolitics will share their insights with you.
Disruption of energy markets
Oil's dominance is being eroded and with it the tenuous balance of power in the Middle East.
At SIC 2019, you'll hear from the energy experts regarding the direction of this sector and from the geopolitical thinkers studying the impact of these shifts.
SIC 2019 will cover a broad range of topics, all viewed through the lens of a strategic investor.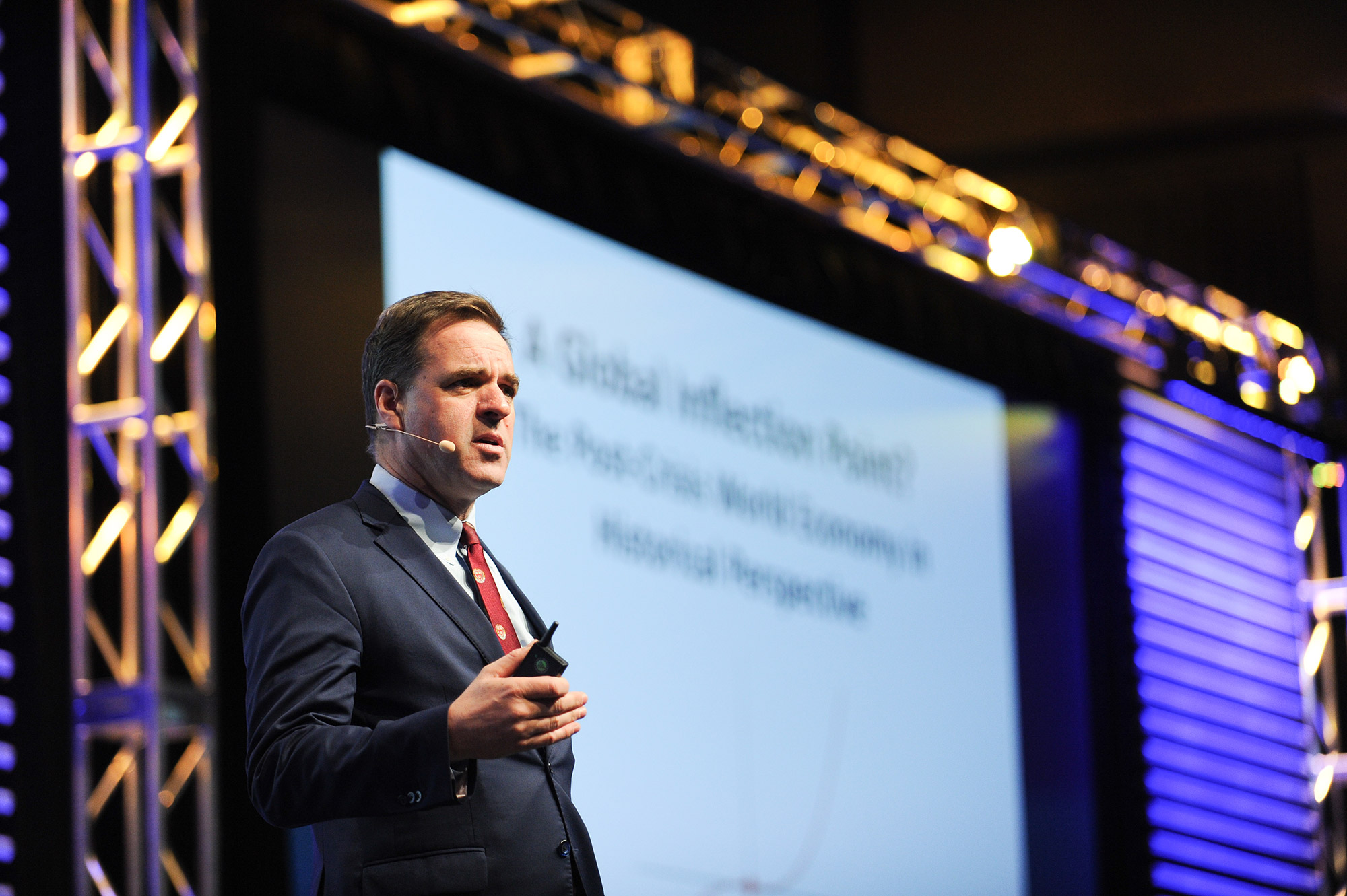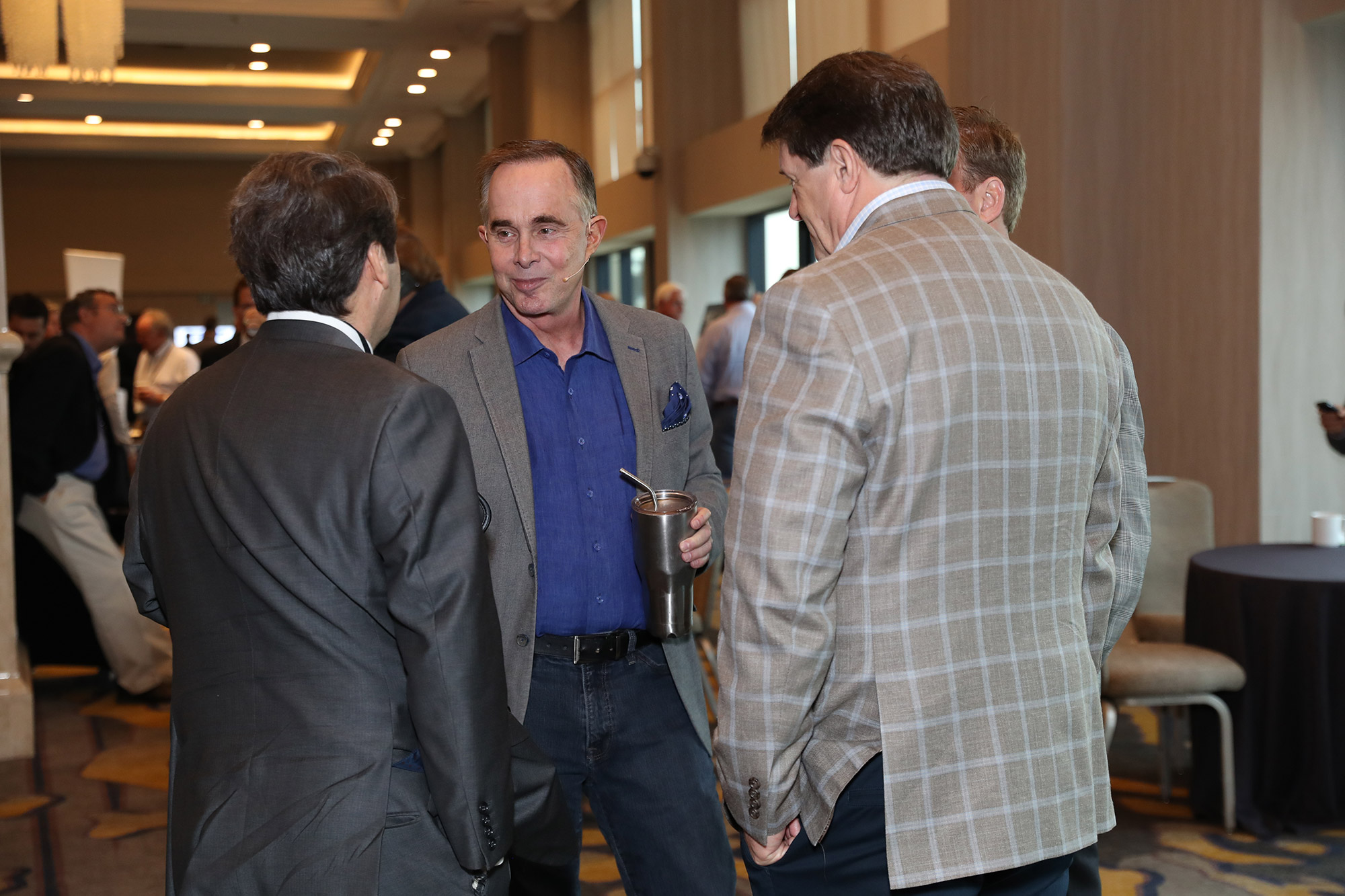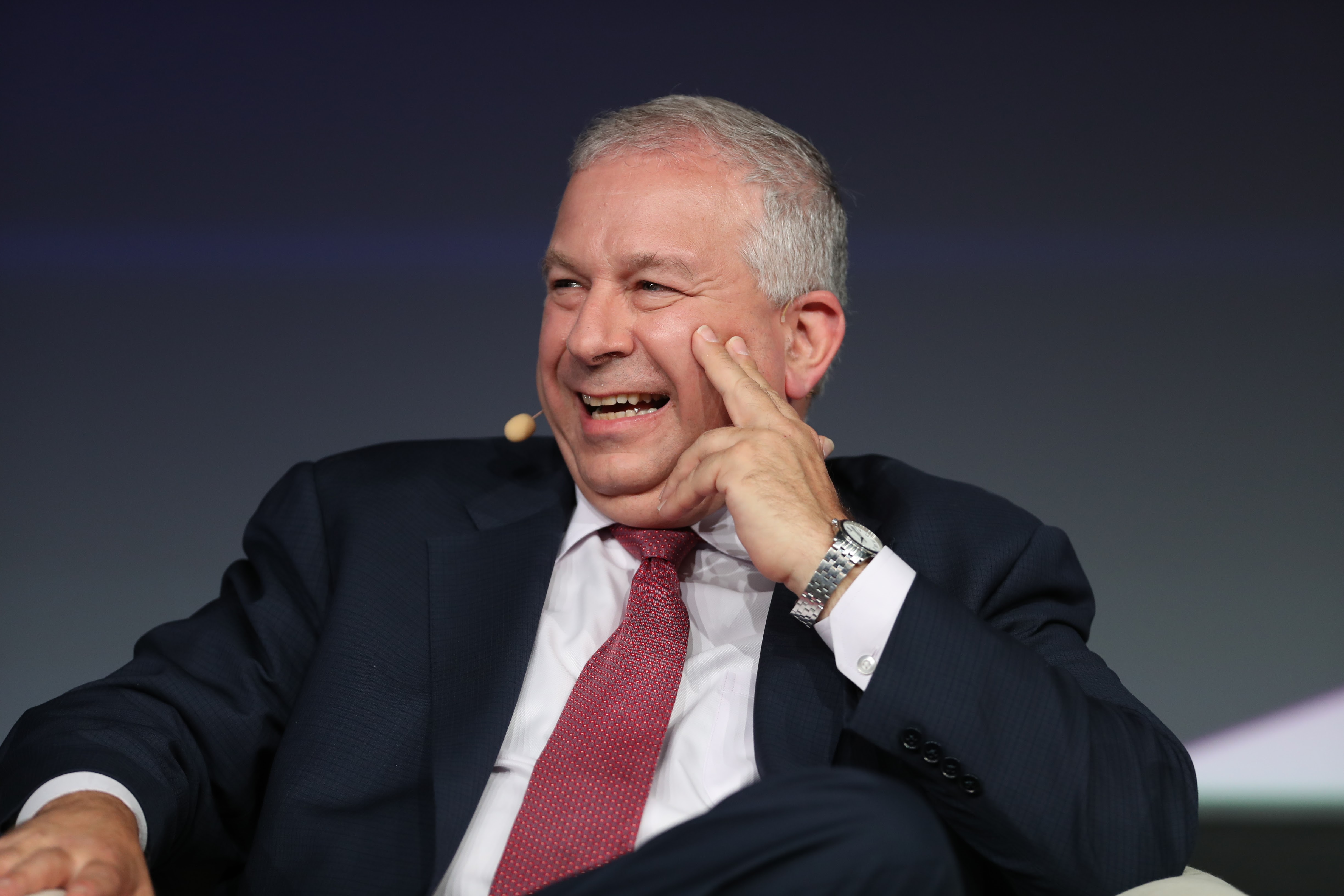 ---
55%
Active financial professionals
65%
Attended more than five times
Agenda
Each day's schedule is subject to revision as speakers and events are confirmed.
| | |
| --- | --- |
| 12:00pm – 7:00pm | Registration check in |
| 1:00pm – 4:30pm | Alpha Society Member's-Only Special Event |
| 5:00pm – 6:15pm | Welcome Remarks and Opening Speaker |
| 6:15pm – 7:15pm | Welcome Reception |
| | |
| --- | --- |
| 8:00am – 12:00pm | General Sessions |
| 12:00pm – 1:30pm | Buffet Lunch |
| 1:30pm – 5:00pm | General Sessions |
| Evening | Cocktails and buffet dinner followed by a discussion with President George W. Bush |
| | |
| --- | --- |
| 8:00am – 12:00pm | General Sessions |
| 12:00pm – 1:30pm | Buffet Lunch |
| 1:30pm – 5:00pm | General Sessions |
| Evening | Dinner party at the quintessential Texan venue, Gilley's Dallas |
| | |
| --- | --- |
| 8:00am – 1:00pm | General Sessions |
| 1:00pm | Conference Conclusion |
CONTINUING EDUCATION CREDITS
SIC attendance offers continuing education credits for Certified Financial Planners (CFP®), Certified Investment Management Analysts (CIMA), and Chartered Financial Analysts (CFA). The exact number of credits will be announced closer to the event. Please join our mailing list for updates.
SPEAKERS
Our speakers deliver insights that will help you invest more profitably, plan more effectively, and anticipate changes already underway.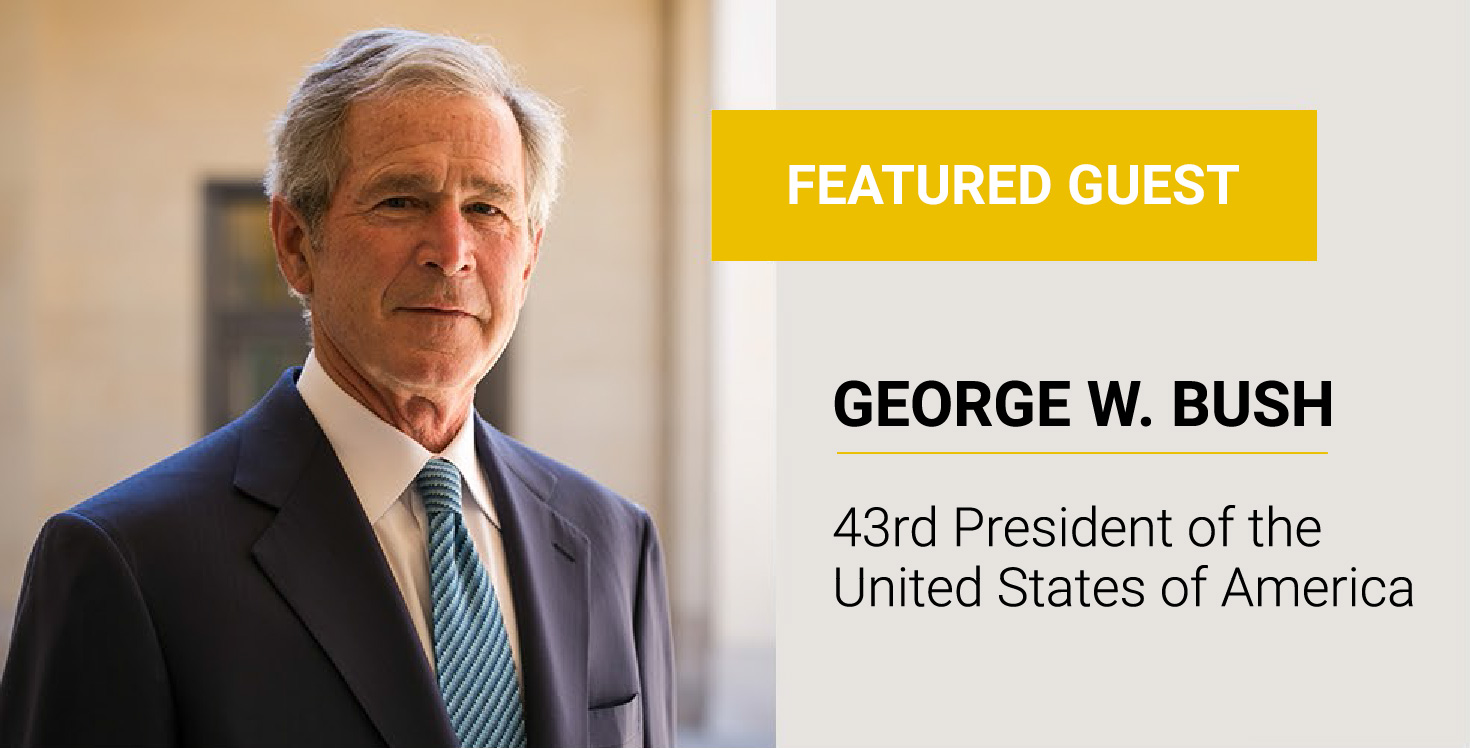 Make MEANINGFUL
CONNECTIONS
The 2019 SIC will be held at the iconic Omni Hotel in downtown Dallas, Texas.
Special Conference Rate starts at $299.00 per night. Please note that this discounted rate will only be available until the SIC room block is exhausted. Regular room rates will apply afterwards.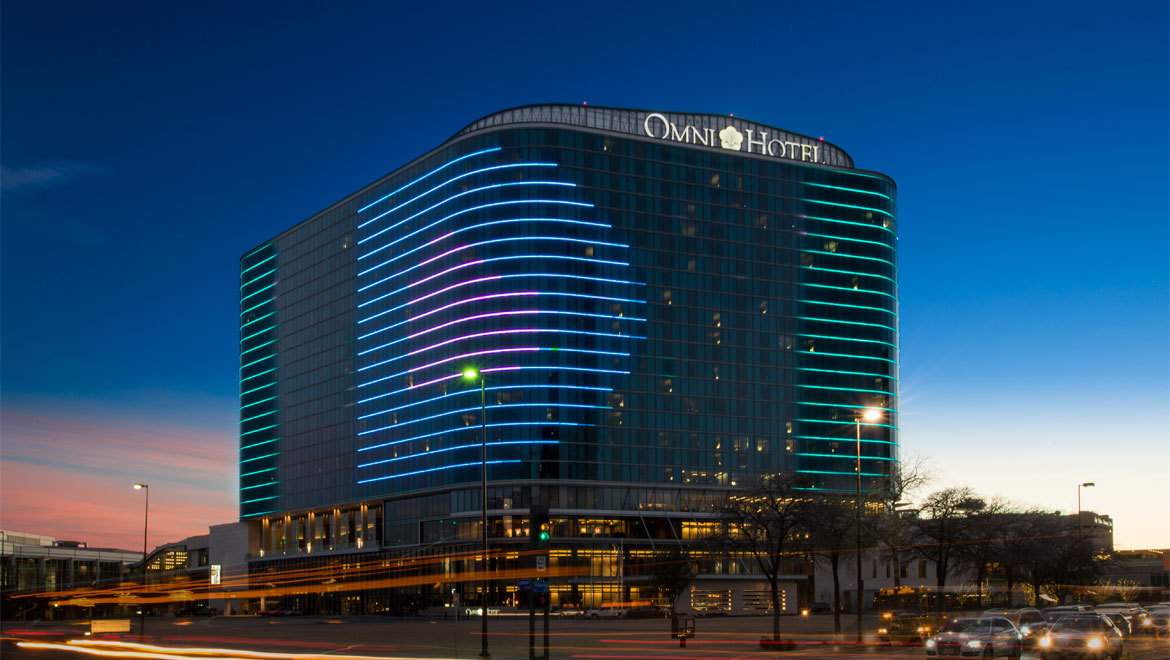 ---
STAY IN TOUCH
Sign up to receive updates including speaker announcements, limited availability events, and other important SIC updates:
WHAT'S INCLUDED?
$2,995 Registration
($500 discount)
Hear from 25+ industry experts
Network with speakers and other attendees
Enjoy breakfast all three days, and lunch and dinner on the two full days.
Free livestream video package including full transcripts and slide presentations
Get a new perspective and actionable advice