Get Ahead of Big Market Trends—with Global Macro Update
Today's most successful investors share one thing in common: They spot major trends early and move quickly to take advantage of them.
Every Friday, Ed D'Agostino—our publisher and COO—interviews leading economic, geopolitical, and investment experts to help you get ahead of major trends and market shifts.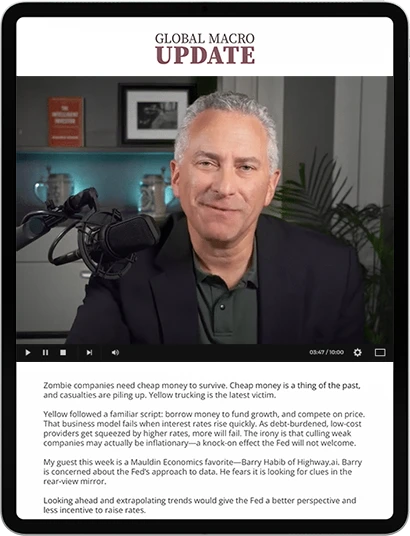 "
Our goal is to get ahead of the forces that will affect our investments in the months and years to come."
Ed D'Agostino

, Host, Global Macro Update
Previous Issues of Global Macro Update
"This is maybe the most concerning and dead-on commentary I have ever read from all of the Mauldin Team!!! Thank you for sharing."
Brax
"Thank you, Ed and Louis. This was an enlightening conversation! I thoroughly appreciate my Mauldin Economics subscription!"
Nancy O.
"I want to express my thanks to Ed for all his excellent interviews. Helps my investments."
Klaus S.
"I like the new format! The information that you provide is very relevant for both macroeconomy and the markets. Thank you!"
Paul T.
"That was a very good interview with Andrew Yang. It reminds one that our issues/problems are solvable if that becomes the goal. Thanks for the 'Global Macro Update' series."
Edward C.
"This is an outstanding interview with Barry Habib on interest rates and housing analysis. I can not believe Mauldin Economics offers content of this caliber to the public for free!"
Cleo L.
"I wanted to thank you for sharing such excellent interviews with guests such as Louis Gave. These add much value to my subscription and I appreciate the insight and education."
Gary W.
About Ed D'Agostino
Ed has been a partner and COO at Mauldin Economics since its inception in 2012.
Before launching the research business, he spent two decades in mergers & acquisitions and finance. He is an active investor in public and private entities, and is an advisor to a national multi-family real estate fund.
Ed leads Mauldin Economics' macro research team to help individual and professional investors stay ahead of developing trends.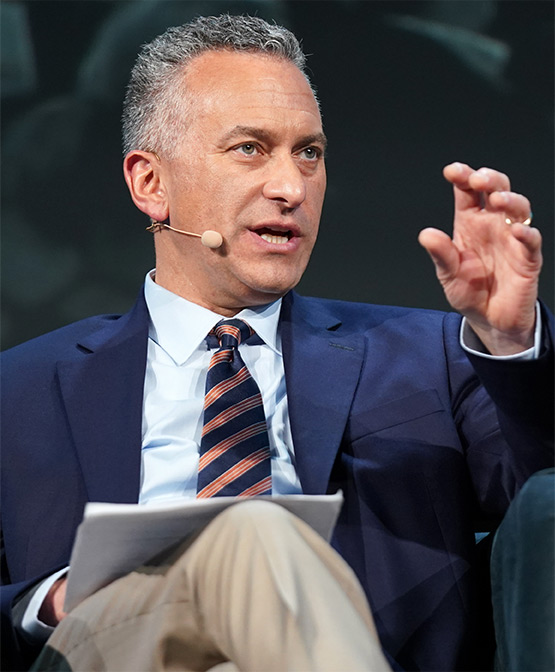 Weekly Email with Summary
Get the essential macro stories you need to know to protect and grow your portfolio.
Full Video Interviews
Hear from world-class experts on the biggest macro stories affecting our economy today.
Written Transcripts
Review the full transcripts and gain essential economic insights, at your convenience.
Subscribe to Global Macro Update