John Mauldin
Co-Founder, Mauldin Economics
The Best Rolodex in the Business
When investors, financial professionals, and discerning citizens need a big-picture view of what's going on in the economy, they turn to John Mauldin.
And for good reason. John has dedicated more than 30 years to keeping people informed about financial risk.
John is a visionary thinker, a noted financial expert, a New York Times best-selling author, a pioneering online commentator, and the publisher of one of the first publications to provide investors with free, unbiased information and guidance—Thoughts from the Frontline.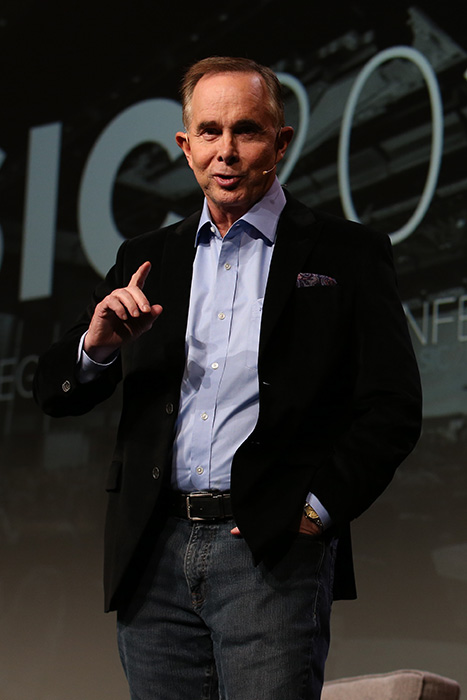 Thoughts from the Frontline began as John's way of sharing his thoughts with a few associates. Some 16 years later, it is one of the most widely read investment newsletters in the world. From his warning of an impending recession in 2000, to a polemic on the Obamacare "death spiral" in 2016, John has blazed his own trail as one of the most respected macroeconomic minds in the field.
He publishes Thoughts from the Frontline through Mauldin Economics, of which he is co-founder. Mauldin Economics publishes a growing number of investing resources, including both free and paid publications aimed at helping investors thrive in today's challenging economy.
Together with Mauldin Economics, John proudly hosts the Strategic Investment Conference, an annual gathering of some of the world's most brilliant economists and analysts. Thanks to its blue-ribbon lineup of past speakers and growing reputation as an incubator of forward-thinking investment strategies, the SIC is fast becoming one of the most hotly anticipated economic events of the year.
Additionally, John's books have appeared on the New York Times best-seller list four times. His current book count (because he always has at least one more in the works) is six:
John is a frequent speaker at conferences around the world and is a sought-after contributor to numerous financial publications, as well as a regular guest on TV and radio.
He currently lives in Puerto Rico and is the proud father of seven children, five of whom are adopted.
Follow John on Twitter @JohnFMauldin.
Free Commentary
Explore Johns's free articles and commentary.
Thoughts from the Frontline
The truth behind, and beyond, the financial headlines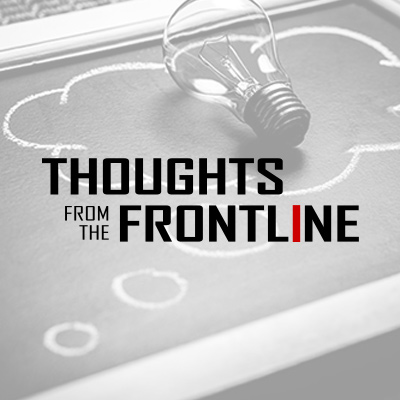 Follow John Mauldin as he uncovers the truth behind, and beyond, the financial headlines. Thoughts from the Frontline explores developments overlooked by mainstream news and analyzes challenges and opportunities on the horizon.
This in-depth weekly dispatch helps you understand what's happening in the economy and navigate the markets with confidence.
Premium Publications
Explore John's exclusive content for subscribers only.
Over My Shoulder
Streamlining your research has never been easier...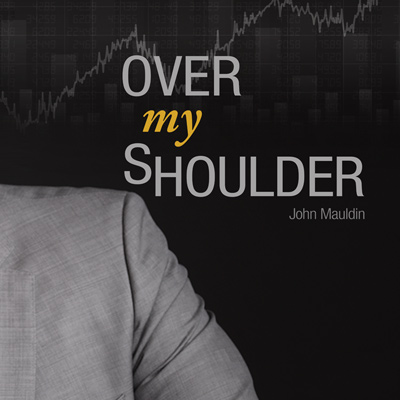 If there is another service like Over My Shoulder out there, we are unaware of it. As the name of the service indicates, as Patrick Watsoon and John Mauldin read through literally reams of top-level investment and economic research as part of their regular work each week, they keep a close watch for those special gems that deserve your immediate attention. When they find one, they forwards them to you, along with a quick pointer or two as to the importance and personal relevance of the research.
It's like having your own highly tuned radar constantly scanning the landscape for what's important, saving you time while ensuring you are exceedingly well informed on today's most pressing economic and investment topics. Learn more today about becoming a member of John Mauldin's private Over My Shoulder network.
Subscriber Comments
I am a better investor because of the insights I receive. Even good for cocktail party conversations!
This has literally changed the way I read and consume financial/economic news and analysis.
This is the single best source of information from many of the investment industry's greatest thinkers.
Books
Books written by John Mauldin
As Featured in