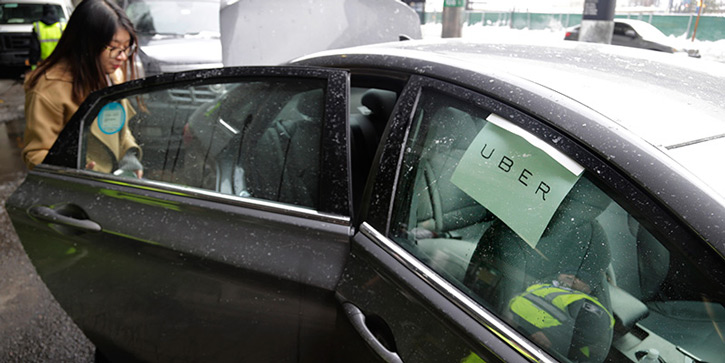 The dumbest thing you can do with your money in 2019
Stephen McBride
|
|
May 6, 2019
This article appears courtesy of RiskHedge.
---
When was the last time you took a cab?
I mean a real yellow taxicab, with a light on the roof and a fare meter running.
I don't even own a car, and I haven't climbed into a cab in years.
That's not because I never go anywhere. I travel all the time for research.
Instead of taking cabs, I "Uber" everywhere.
You surely know all about Uber by now...
Its technology allows anyone with a smartphone to drive their own personal vehicle like a taxi.
900,000 people drive for Uber today. Passengers took five billion Uber rides last year.
Uber isn't in the business of owning cars. It doesn't employ drivers. Instead its "app" connects drivers with people who want a ride.
Uber sets the price of the ride and facilitates the transaction. The driver keeps most of the fare, and Uber takes a 20% cut on average.
"Ubering" is so popular it has become a verb. For now the company is private and doesn't trade on the stock market. But don't confuse private with small. Recent estimates value Uber at up to $100 billion.
That puts Uber among America's largest companies. It's bigger than coffee giant Starbucks (SBUX) and America's #1 defense contractor Lockheed Martin (LMT)!
Uber's upcoming IPO is set to be the most hyped financial event of 2019...
After years of anticipation, Uber has filed documents to go public. No date has been set, but the IPO is expected in the next few weeks. It will trade under the ticker UBER.
Uber's IPO is set to be a COLOSSAL event. It'll be one of the biggest IPOs since Facebook (FB) went public in 2012. Soon you will be hearing about this everywhere. There's a good chance they're talking about Uber on CNBC right now.
An IPO, as you may know, is when a company first sells shares in the public markets. It marks the first time individual investors can buy the stock.
IPOs carry a special allure. Investors dream of "getting in on the ground floor" and riding the stock to 20x–30x profits.
As a RiskHedge reader, you know collecting profits of 20x or better is possible if you identify disruptive stocks early on.
Uber is certainly disruptive. But as I'll show you, it's a HORRIBLE investment.
Uber burns more cash than any company I've ever seen.
It is dangerously unprofitable.
Its IPO documents show it lost $1 billion on $3 billion in sales in just the past three months.
Now some might say: "Stephen, it's no big deal that Uber makes no money. Amazon made little profit for its first couple of years and it's been an incredible investment. Its stock has soared 100,000% since its IPO. I want to get in on the ground floor of Uber like many did with Amazon!"
It's true that early investors in Amazon (AMZN) got rich. It's also true that Amazon lost money in its first seven years of business. From 1996 to 2002, it burned through around $3 billion.
The thing is… Uber has lost more money in the past nine months than Amazon did in its first seven years!
And Uber isn't a "new" company. You can forgive young startups for sacrificing profits for growth. Uber has been around for a decade and is still nowhere near profitability.
Another popular argument for buying Uber stock goes like this:
"Uber will be among the biggest IPOs since Facebook… and Facebook's stock has shot up 450% since 2012!"
Facebook, as we've discussed, is one of the most efficient cash-generating machines America has ever seen.
It makes money selling online ads, which is an extremely profitable business.
At its peak, Facebook was turning $0.50 on every dollar of sales into pure profit. That is off-the-charts incredible. It's nearly unheard of for a company as big as Facebook.
Uber's margins are off the charts too. But they're off-the-charts awful. Uber loses 25 cents on every dollar it brings in. In fact, research from Recode shows Uber loses an average of $1.20 on every ride.
Uber's problem is the fares it charges aren't nearly enough to cover its expenses. Roughly 80% of a fare goes toward paying drivers and related expenses.
In other words, almost all its revenue goes right back out the door before it can even pay overhead costs like rent or salaries for its 16,000 employees.
As far as I can tell, Uber will never make money.
Money-losing firms often aim to achieve profitability through "scale."
This means a company keeps growing and growing and selling more and more stuff, until eventually its revenue surpasses expenses.
This worked for Facebook. In its first few years, Facebook actually lost money. By 2009, it was selling enough ads to earn a profit.
It cost Facebook a ton of money to build out its online ad platform. But once it was up and running, it barely cost anything to sell each additional ad. As it sold more and more ads, costs stayed flat and income soared.
Uber's business model does not afford this luxury. Very few of its costs are "fixed." Every ride costs it money. As I said, it's losing roughly $1.20 on every trip.
More trips won't solve this because costs rise just as fast as revenue.
Uber is trapped in a money-losing spiral it can't escape.
And even if Uber were a decent business, which it is not...
Most of the upside is long gone. Early private investors have claimed it all.
For example, former cyclist Lance Armstrong is an early investor in Uber. He invested $100,000 around 2009 when the company was valued at less than $4 million.
Since then Uber has surged 25,000x in value! If Armstrong held onto his whole $100,000 stake, it'd be worth roughly $2.5 billion today.
As I said, the allure of buying a company when it goes public is "getting in on the ground floor." You buy when a promising company is small and 20x gains (or better) are on the table.
But Uber is already HUGE. As I mentioned, it's worth $100 billion. It's already among America's 100 largest companies.
Uber's IPO is no ground-floor opportunity. Uber is a giant, overvalued, money-losing enterprise that early investors have already milked dry.
To be clear, I love using Uber's service...
Uber has improved life for millions.
Drivers can make a decent living driving for Uber full time. Hustlers can earn some extra cash on the side by driving part time. Passengers get a cheaper, cleaner, and an overall more pleasant experience than riding in a cab.
It's a win-win for drivers and customers.
But it's a LOSE for investors.
Do you know anyone excited to buy the Uber IPO? Tell me about it at Stephen@riskhedge.com.
Stephen McBride
Chief Analyst, RiskHedge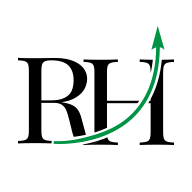 This article appears courtesy of RH Research LLC. RiskHedge publishes investment research and is independent of Mauldin Economics. Mauldin Economics may earn an affiliate commission from purchases you make at RiskHedge.com