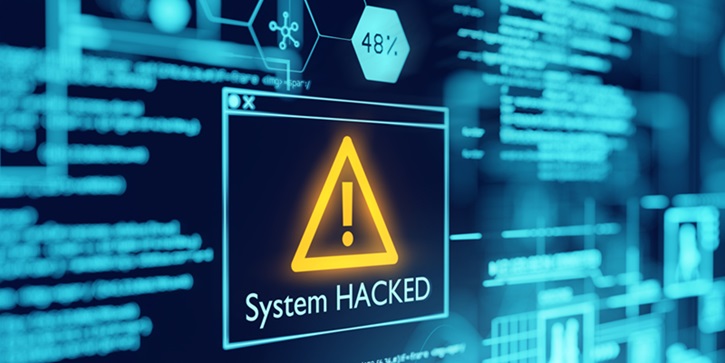 The worst thing that could possibly happen
Stephen McBride
|
|
October 31, 2023
This article appears courtesy of RiskHedge.
---
Happy Monday!
I just took the first flight out to Amsterdam this morning.
My go-to drink for 5:45 am flights is an extra shot flat white (similar to a cappuccino, for you Americans).
I'm in town for artificial intelligence (AI) and crypto research and plan to talk to Glenn Greenwald… Tyler Cowen… Balaji Srinivasan… the Winklevoss twins… and others today.
When I'm back, I'll finally be able to tell you about the secret project I've been working on that's taken me to Singapore, Montreal, Amsterdam, and—very soon—the world's greatest city.
Let's get after it!
Big tech is spending STAGGERING amounts of money on AI.
In their new earnings reports, Microsoft (MSFT), Google (GOOG), Meta (META), and Amazon (AMZN) revealed they spent a combined $40 billion+ on AI infrastructure last quarter alone.
Woah! That's more than the market cap of Hilton Worldwide (HLT). And this spending spree is just getting started.
AI tools like ChatGPT run on thousands of powerful chips. Those chips sit inside giant servers, wired together with super-fast networking equipment that's cooled by special fans.
This all costs a TON of money. Microsoft alone is rumored to have splashed out $3 billion on Nvidia's (NVDA) AI chips this quarter!
The talking heads on CNBC love debating about which big tech stock to own to profit from AI. That doesn't make sense to me. Wouldn't you rather own the companies on the receiving end of all this spending?
That's what we're doing in Disruption Investor. We're buying great businesses profiting from AI today. It's an exciting time to be a disruption-focused investor.
How to lose $2 billion in 1 week.
What's the worst thing that could possibly happen to a cybersecurity company?
Getting hacked.
I mean, you have one job. If you can't even protect your own systems, why should other firms trust you'll keep them safe?
Cyber firm Okta's (OKTA) worst nightmare came true last week. When investors learned intruders broke into its systems, Okta's valuation plunged by $2 billion. Ouch!
If you own cyber stocks or are thinking of buying them, listen up.
Anyone can invest in a fast-growing trend like cybersecurity. But you must pick the best businesses within this trend.
Okta is down 1% this year while the one cyber stock we own in Disruption Investor is up 60%+. That's a Grand Canyon-sized difference.
This is one area where which stocks you pick really matters.
Driving a car will be illegal within our lifetimes.
We'll be chilling in the backseat while AI takes the wheel.
That sounds like an idiotic prediction given California just banned some self-driving cars. Cruise's (owned by GM) robo-taxis are no longer allowed to operate due to (misplaced) safety concerns.
This is only a temporary blip. Self-driving cars are inevitable.
These systems are trained to be the world's best drivers. They never break the speed limit… never drink and drive... or try to send a text message while going 100 miles/hour.
And because robo-taxis are fitted with dozens of cameras, they literally have electronic eyes in the back of their heads.
It'll soon be so obvious robots are better drivers that we won't trust mere mortals to take the wheel ever again.
Google's Waymo is the clear leader here, especially after Cruise's hiccup.
Waymo now offers fully driverless "Ubers" in Phoenix, San Francisco, and LA. And its safety record is almost unblemished.
This is yet another example of America building awesome stuff.
We have the first wonder of the digital world, Las Vegas's Sphere (can't wait to see it up close).
Elon Musk is bringing high-speed internet to airplanes with Starlink satellites.
And now robo-taxis are driving around American cities.
Squint and you can see our "Jetsons" sci-fi future finally taking shape.
For investors, there's not much to do around self-driving cars yet. Robo-taxis will be packed with thousands of dollars' worth of high-end chips, so they're the obvious winners.
Today's dose of optimism…
I'm sitting outside a café in Amsterdam, and bicycles are zipping around.
Everyone thinks it's cool. A quaint city where everyone cycles—how hip.
You know what's way cooler? Cars that drive themselves and flying drones that deliver my Amazon parcel.
And you know where all this innovation is happening? America.
Every time I turn on the TV or open a newspaper, "experts" are bashing the country. Puh-lease. America is the most innovative and welcoming place on Earth.
This Irishman is unapologetically bullish on America.
It's time to double down on entrepreneurship, innovation, and big, bold, ambitious projects.
The world should be more like America, not the other way around.
Go U-S-A!
Stephen McBride
Chief Analyst, RiskHedge
-

To get more ideas like this sent straight to your inbox every Monday, Wednesday and Friday, make sure to sign up for The Jolt, a free investment letter focused on profiting from disruption.

Expect smart insights and analysis on the latest breakthrough technologies, the big stories the mainstream media isn't reporting on, and much more... including actionable recommendations.

-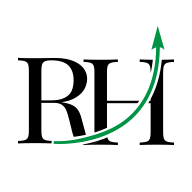 This article appears courtesy of RH Research LLC. RiskHedge publishes investment research and is independent of Mauldin Economics. Mauldin Economics may earn an affiliate commission from purchases you make at RiskHedge.com