The Slow Motion Recession
October 5, 2007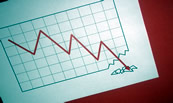 Why 110,000 Jobs Is Not Enough
GDP Is Set to Be Lower
The Slow Motion Recession
The Texas Chainsaw Massacre
One (Cut) and Done?
Republicans for Protectionism?
A New Chair for an Old Back
Austin and The Ten Tenors
The market certainly seemed pleased with the new jobs number. The glass is more than half full - or is it? Fed Vice-chairman seemed to suggest that the economy was getting better and the Fed might not need to make any further rate cuts. Is it now "One (Cut) and Done?" This week we look at what employment growth tells us about the growth of the US economy, spend some more time looking at how a fall in home prices will affect consumer spending, and muse on whether the Fed is indeed done cutting. We look at the scariest headline I have read in the Wall Street Journal in years, and I tell you about a chair that has done wonders for my back. It's a lot to cover, so let's jump right in.
First, let's look at the good news in the employment report. Average hourly earnings are up by 4.1% over the last year, and growing at a 5% compound rate for the last few months. That is the strongest earnings growth in a long time. It suggests that consumer spending should be fine over the next few months.
Second, jobs growth came in at 110,000 new jobs, 10% higher than the 100,000 that was expected. But the good news was that July and August were revised up substantially. August, which was initially thought to be down 4,000, was revised upward to a positive 89,000. That is a very nice swing. Most of the revision came from new government jobs, and most of those in education.
I should note for the record that the monthly payroll report is probably the single most misleading statistic that the government puts out. The numbers, as illustrated above, are subject to massive revisions. Often they are adjusted (up and down) by several hundreds of thousands of jobs a year later, but no one pays attention to year-old news. Those revisions don't make the headlines. Over time, the revisions get it right, but the current-month numbers must be taken with more than a few grains of salt.
Why 110,000 Jobs Is Not Enough
Now, let's look at why the glass may be half empty. If the jobs number came in over the past few years at 110,000, it would be considered a very weak number. The economy needs between 150,000 and 200,000 new jobs each month to simply maintain the employment level, as we add that many new job seekers each month.
Over the last three months,…
To continue reading, subscribe for free.
---
Or login below.