David Rubenstein on How to Invest
---
Dear Reader,
This week, I spoke with investing legend David Rubenstein, co-founder of The Carlyle Group, one of the world's largest private equity firms. David is the author of the newly published bestseller, How to Invest: Masters on the Craft, a fascinating tour through the minds of some of the most successful investors of our age.
In this week's Global Macro Update, we discuss the two overlooked factors that could determine your investing success… why the fallout from the FTX fiasco could result in SEC oversight for crypto… the unbeatable investment strategy that has stood the test of time... how the financial sector manages to always recruit top new talent… why retirement is getting more out-of-reach for some… and much more.
You can access the full transcript of this week's interview by clicking here.
The video of my full conversation with David Rubenstein is below.
Retail Investors Transform Trading
At the end of 2021, individual investors accounted for 52% of global assets under management, a number that's expected to grow to 61% by 2030.
As individual investors have been gaining influence, the average holding period for a stock has decreased—from around eight years in the 1960s to less than one year in the 2020s. According to a Reuters analysis of NYSE data, investors now hold a stock for an average of 5.5 months.
This is reshaping the overall behavior of the markets.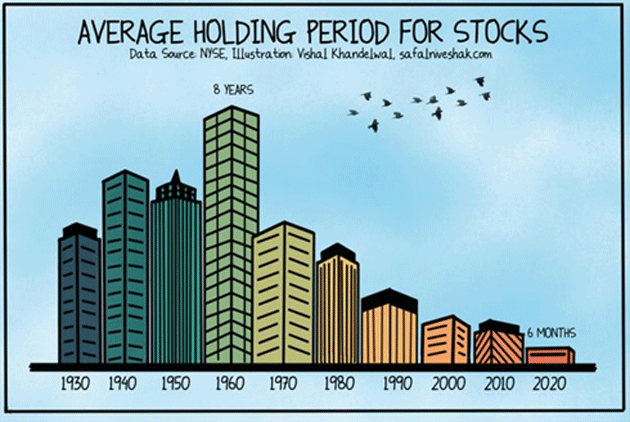 Source: https://www.quora.com/What-is-the-average-holding-period-for-a-stock
Is buy-and-hold a dying art? David and I cover this and many more questions.
But first, our market recap...
A Quick Look at the Markets* This Past Week…
Gold was down .64% to $1,741.
The average 30-year mortgage remained at 6.61%.
Yields on 10-year Treasuries decreased 1.6% to 3.76%.
The S&P 500 increased .96% to 4,004.
Bitcoin was down 3.25% at $16,155.
Oil was up 1.5% at $81.26/barrel for WTI.
*Due to the shorter holiday week, this market data is from Tuesday's (11/22) close.
And now...
This Week's Global Macro Update Interview
Click here or on the screenshot below to watch now…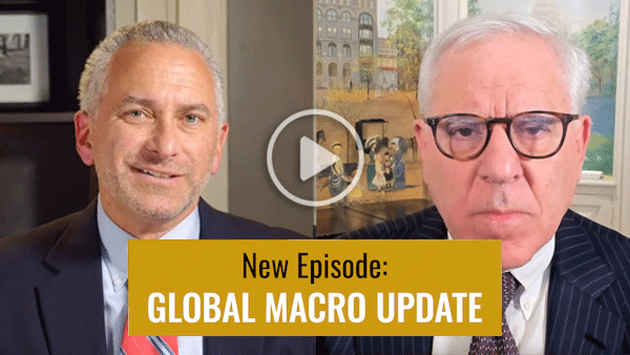 Click the image above to watch Global Macro Update now
Alternatively, you can click here to read the transcript of this week's interview.
And, of course, I highly recommend reading David's latest book, How to Invest: Masters on the Craft, a collection of interviews with the greatest investors of our age.
Thank you for reading Global Macro Update.
Sincerely,

Ed D'Agostino
Publisher, Mauldin Economics
If you prefer to listen to Global Macro Update, you can do so here:
Tags
Suggested Reading...