How Nuclear Energy Could Save the World
---
This week, I spoke with Spencer Abraham, former US secretary of energy under President George W. Bush. Spencer currently serves as chairman of the board at Uranium Energy Corp. He was joined by Amir Adnani, founder and CEO of Uranium Energy Corp.
We discussed America's dangerous dependence on Russian uranium, the looming energy crisis in Western Europe, modern solutions to provide reliable baseload power to US households, and much more…
You can access the transcript of this week's interview by clicking here.
The video of my full conversation with Amir Adnani and Spencer Abraham is below.
Read on for a summary…
Even Japan Jumps Back into Uranium
Nuclear power is emerging as a favorite among clean energy sources.
A recent article by The Guardian reported that Japan, having been gun-shy about nuclear power for over a decade, is eyeing a return to it. In 2020, nuclear power accounted for just 5% of Japan's power generation but is anticipated to supply 20–22% of Japan's electricity by 2030.
Other countries, too, plan to expand their nuclear power infrastructure. Current demand for uranium already exceeds available supply. The new uranium boom will only exacerbate the situation and present great profit opportunities for astute investors.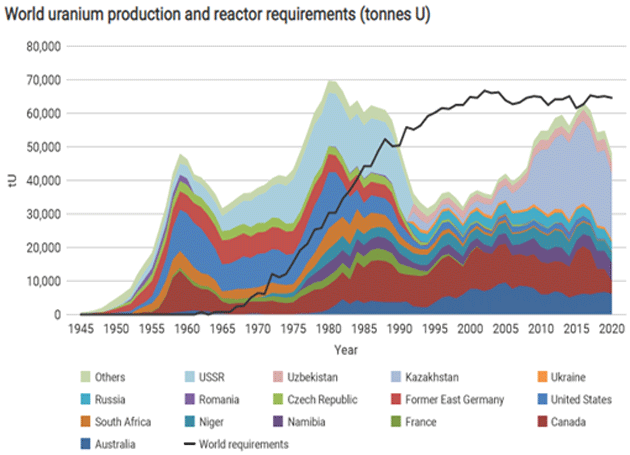 Source: World Nuclear Association
In my interview with Amir and Spencer, you'll discover what countries are currently supplying the most uranium... which countries have the largest uranium deposits... why we have reason to be bullish on nuclear power... and a lot more. But first, here's our market round-up…
A Quick Look at the Markets This Past Week…
Gold was up 1.5% to $1,670.
The average 30-year mortgage rate rose 6.5% to 6.70%.
Yields on 10-year Treasuries increased 1.4% to 3.75%.
The S&P 500 decreased 1.4% to 3,640.
Bitcoin was up .61% at $19,415.
Oil was up 3.5% at $81.51 / barrel for WTI. And now…
This Week's Global Macro Update Interview…
Click here or on the screenshot below to watch now…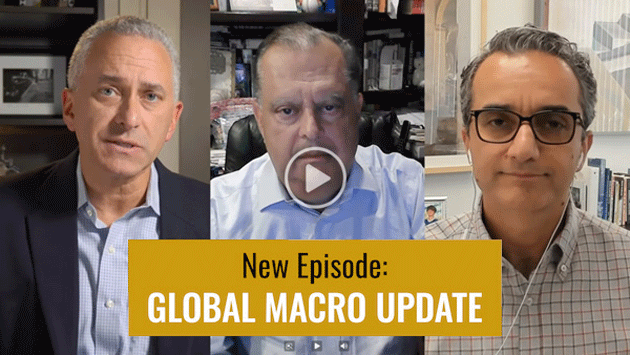 Click the Image Above to Watch Global Macro Update Now
In this edition, you'll hear Amir, Spencer, and me discuss:
Why public policy is the greatest threat to clean energy for America

Why 1 in 5 American households are powered by Russian uranium

What actions the US can take, starting today, to reduce or eliminate its dangerous dependence on foreign energy

Two mega-trends that create a need for widespread adoption of nuclear energy

The brand-new technology that will make uranium mining more efficient and environmentally friendly
Click here to watch now. Alternatively, you can click here to read the transcript of this week's interview.
To find out more about Amir Adnani and Spencer Abraham's work, visit their website: https://www.uraniumenergy.com/
Thank you for reading Global Macro Update.
Sincerely,

Ed D'Agostino
Publisher, Mauldin Economics
Tags