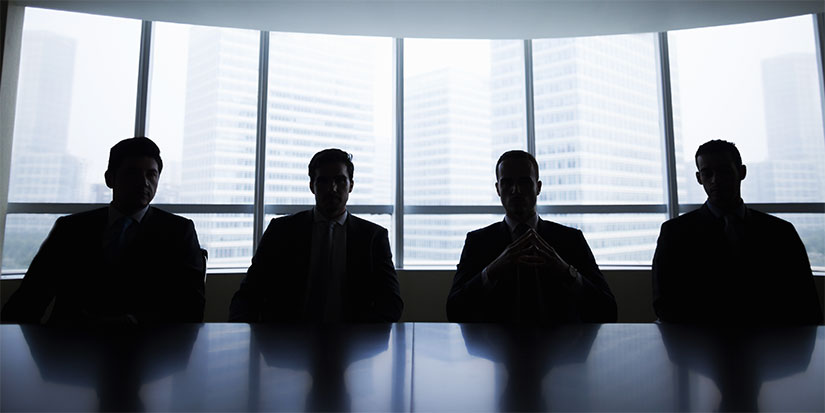 Is Global Unhappiness Affecting Your Investments?
---
This week, I spoke with Jon Clifton, CEO of polling company Gallup and author of the new WSJ best-seller, Blind Spot: The Global Rise of Unhappiness and How Leaders Missed It.
We discussed the global rise of unhappiness and potential reasons for it... why investors must consider "non-traditional indicators" before committing capital... how leaders have missed the importance of employees' well-being as a metric… and much more.
You can access the full transcript of this week's interview by clicking here.
The video of my full conversation with Jon Clifton is below.
Read on for a summary…
The Global Rise of Unhappiness
Revolutionary technological advances over the past 20 years have improved almost everyone's quality of life. But are people happier?
My conversation with Jon Clifton shed light on the current state of global happiness.
In his recently published book, Jon points out that just 15 years ago, 2.5%–3% of people said they had the best life, while just 1.5% said they had the worst life.
Fast forward to today: Now, almost 8% of people say they have the best life, and almost 8% say they have the worst life. In other words, the number of people with a pessimistic outlook on life has more than quadrupled.
This trend is a worldwide one.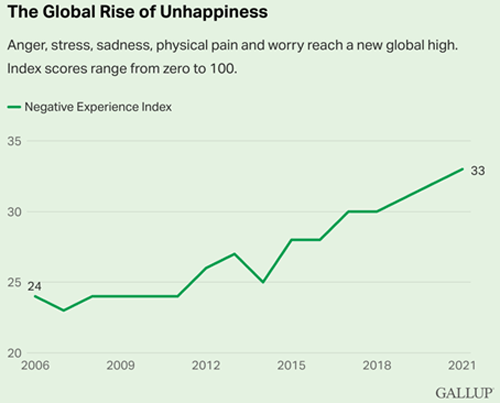 Source: GALLUP
So why are traditional measures like unemployment or GDP not enough when measuring happiness? What should investors consider when making investment decisions? Which strategies can employers use to help their employees be more engaged, and how will that benefit the company and investors? I discuss these questions and many more with Jon. But first, our market recap...
A Quick Look at the Markets This Past Week…
Gold was up 3.6% to $1,722.
The average 30-year mortgage remained relatively unchanged at 6.66%.
Yields on 10-year Treasuries increased .58% to 3.83%.
The S&P 500 increased 4.4% to 3,744.
Bitcoin was up 3.1% at $20,025.
Oil was up 12% at $89.03/barrel for WTI.
This Week's Global Macro Update Interview…
Click here or on the screenshot below to watch now…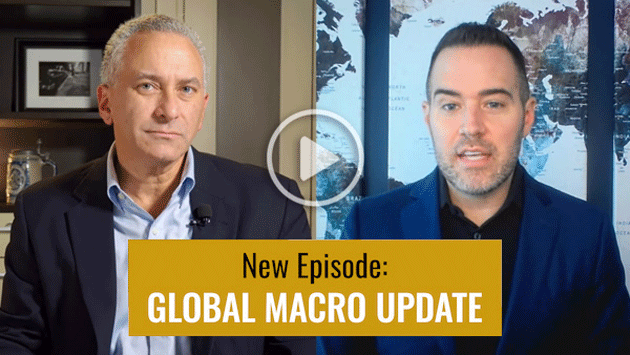 Click the Image Above to Watch Global Macro Update Now
Alternatively, you can click here to read the transcript of this week's interview.
And, of course, I highly recommend reading Jon Clifton's excellent book grounded in Gallup's global research, Blind Spot: The Global Rise of Unhappiness and How Leaders Missed It.
Thank you for reading Global Macro Update.
Sincerely,

Ed D'Agostino
Publisher, Mauldin Economics
If you prefer to listen, you can do so here: