In this week's Global Macro Update interview, I spoke with Amy Myers Jaffe. Amy is the research professor and managing director of the Climate Policy Lab, Fletcher School of Law and Diplomacy, Tufts University, and the author of Energy's Digital Future: Harnessing Innovation for American Resilience and National Security.
Amy and I discussed how digital technology could reshape world energy markets…what this could mean for the future of oil… the convergence of automation, artificial intelligence, and big-data analytics…plus much more.
Click here or on the screenshot below to watch now…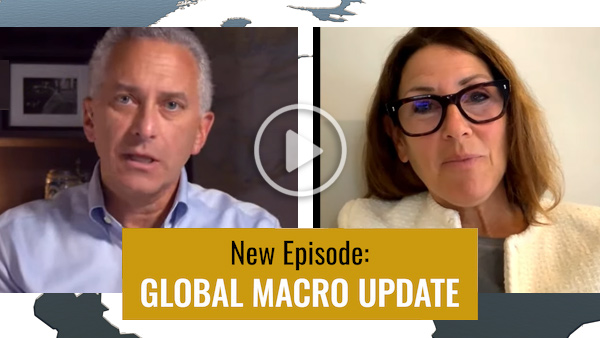 Click the Image Above to Watch Global Macro Update Now
Global Macro Update interviews with leading experts dig deep into the most urgent and timely stories you need to know about.
In this latest edition, Amy and I also discussed:
What digital energy really is and why China is ahead of most of the world in that space
How the Russia/Ukraine war could affect world energy supply... and what that means for energy transformations that were already underway
Why the supposed China/Russia energy alliance is mostly smoke and mirrors... and where the "third wave" of US LNG capacity is actually going
How a strategic American focus on combining public spending and development with the initiative of private industry could give the US an advantage over China
How increased reliance on AI will create dangerous cyber-security challenges for the US energy infrastructure
We look forward to bringing you more Global Macro Update interviews in the weeks ahead.
Click here to watch now or click here to read a transcript of the interview.
Sincerely,

Ed D'Agostino
Publisher, Mauldin Economics
PS: Looking for a safe place to park some cash? Watch my video on Series I Bonds, which currently pay 9.62% interest.
Tags