The dangers of decoupling from China…
---
Today I spoke with Emily de La Bruyère, a senior fellow at Foundation for Defense of Democracies (FDD) and the founder of Horizon Advisory. We discussed China's economic role in the global ecosystem as well as US-China decoupling.
Click here or on the screenshot below to watch now…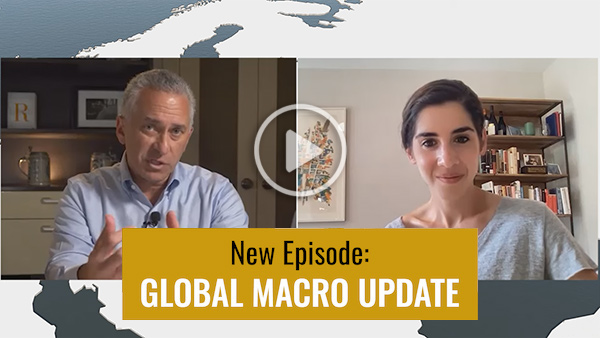 Click the Image Above to Watch Global Macro Update Now
In this edition you'll hear Emily and me discuss:
How relationships between the US and China are deteriorating and why that trend will likely continue…
Why US regulatory controls will likely prove ineffective in protecting domestic industry from Chinese encroachment…
How the mainstream media fundamentally misunderstands China-Taiwan tensions…
What the US and Europe ultimately must do in order to successfully decouple from China…
Why US and European private industry will eventually lose access to Chinese markets…
Click here to watch now or to read a transcript of this interview, click here.
Sincerely,

Ed D'Agostino
Publisher, Mauldin Economics
Tags