Dr. Pippa Malmgren brings intrigue and insight to every conversation. That's why I'm thrilled to welcome her to Global Macro Update this week.
As you'll hear in the video, we discuss a wide spectrum of political and economic hot points—from the invisible tools of modern warfare, to Taiwan's role in the global chess match, to the possibility of a Democrat "Trumper" taking the Oval Office.
Pippa thinks World War III is already here. We just can't see the action because the battlefield has moved to space, where global superpowers are racing to control what's orbiting our planet.
If that sounds a little, well, out there, remember that we live in a GPS-dominated world wholly reliant on satellites. If an adversary knocks out the right satellite—which some have the capacity to do—our world could grind to a halt.
Pippa also talks about America's festering political angst and how it might shape the next election… and throw open the door for the lone Democrat "Trumper," Robert F. Kennedy Jr.
I'm always struck by the breadth of Dr. Malmgren's expertise. In our conversation, we also cover:
The real story behind the failed coup in Russia.

The one thing essential to Russia and Ukraine reaching a peace settlement.

Why a little-known land gap could expose NATO's Achilles heel.

The sources of rising distrust in politicians and our political system.

The fading outlook on President Biden.
You can see our conversation on YouTube by clicking the image below.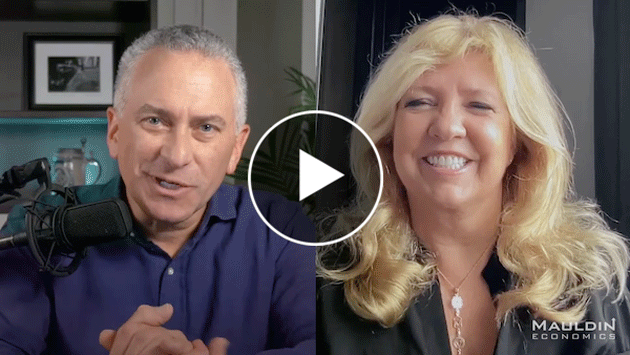 A full transcript of our conversation is available here.
Dr. Pippa Malmgren is a prolific writer, author of several important books, an economist, and has advised everyone from policymakers to presidents around the world. You can follow her work on Substack here.
Thanks for joining me this week at Global Macro Update. Please consider subscribing to our YouTube channel. It helps us attract new viewers.
You can send me your comments on Twitter @EdDAgostino.
Best regards,


Ed D'Agostino
Publisher & COO
If you prefer to listen to Global Macro Update, you can do so here:
Tags