"Undeniably the most important question right now"
---
I am traveling for business this week, but I'll return with a fresh interview for Global Macro Update next Friday. For those of you who missed my interview with Louis Gave last week, read on… There's a reason this was one of our most-watched Global Macro Update interviews of the year.
Louis, of course, is the CEO of Gavekal Research and a longtime friend of Mauldin Economics. Many of you know him from our Strategic Investment Conference.
When I asked Louis if US government debt was finally starting to matter, he called it "undeniably the most important question right now."
During our interview, Louis framed the debt discussion in ways few people consider. To start, he highlighted that the US makes roughly 40% of the world's budget deficit, which you can see in the chart below. But to "keep the show on the road," as he said, roughly two-thirds of the world's savings needs to float to the US every year. Otherwise, we're going to have problems.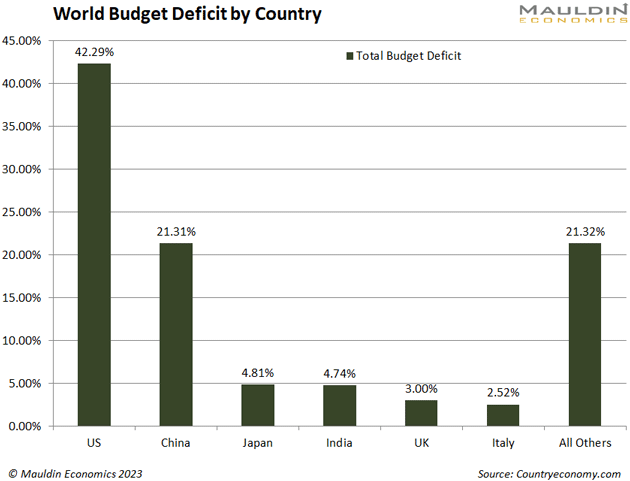 Again, we'll return next week with a new interview for Global Macro Update. Until then, you can listen to my conversation with Louis Gave on YouTube by clicking the image below.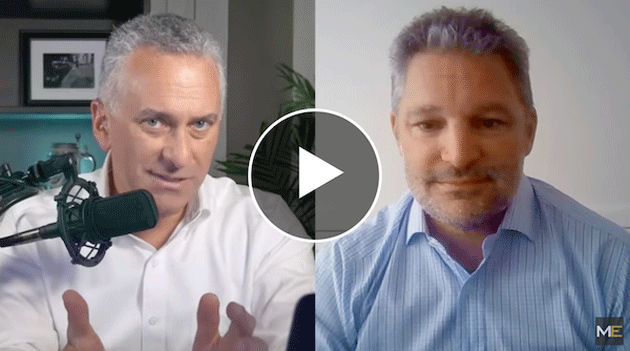 A full transcript of our conversation is available here.
Thanks for joining me this week at Global Macro Update. Please consider subscribing to our YouTube channel. It helps us attract new viewers.
You can send me your comments on X (formerly Twitter) @EdDAgostino.
Best regards,


Ed D'Agostino
Publisher & COO
If you prefer to listen to Global Macro Update, you can do so here:
Tags