Become a Street Freak today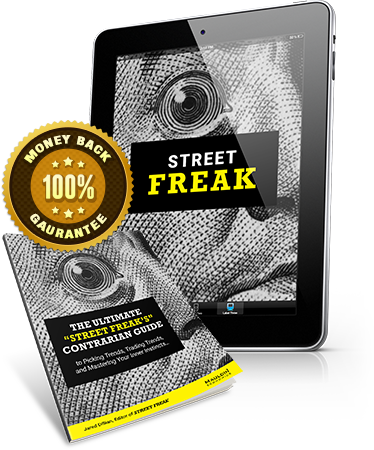 Subscribe to Street Freak today for just $495, and receive one full year of monthly issues and timely email alerts... plus your exclusive joining bonus, The Ultimate "Street Freak's" Contrarian Guide to Picking Trends, Trading Trends, and Mastering Your Inner Instincts.
You'll also gain immediate access to the Street Freak portfolio and archives.
---
100% Satisfaction Guarantee
You have a full 90 days to decide if Street Freak is right for you. If you're not 100% satisfied—for any reason—you can cancel within those 90 days and receive a full refund.
Even if you cancel after the 90 days are up, you will still receive a prorated refund on the remainder of your subscription.
Simply fill out the order form below get started.