Patrick Watson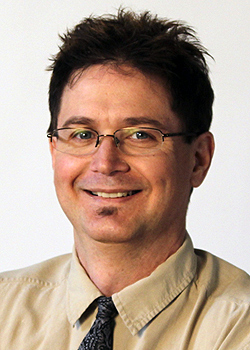 Patrick Watson is a compulsive trend-observer and John Mauldin's senior economic analyst. He and John first began collaborating around 30 years ago, and he contributes research and ideas to John's wildly popular weekly e-letter, Thoughts from the Frontline. When John needs to make sense of the senseless, Patrick is often the first person he looks to.
Like John, Patrick specializes in a global macro perspective—from the latest correction in oil to new housing bubbles in China, or whatever is happening in global markets. Patrick's illuminating explanations help shape several Mauldin Economics publications.
Patrick's writing portfolio reads like a Who's Who in financial publishing: Forbes, Business Insider, Investor's Business Daily, Seeking Alpha, Money & Markets, Market Watch, Newsmax, ZeroHedge, and more. When Patrick breaks down a topic, people get it. His decades-honed ability to simplify complex ideas into crystal-clear takeaways makes his contributions invaluable.
Patrick at Mauldin Economics
Three years ago, John invited Patrick to join Mauldin Economics full-time to assist him with Thoughts from the Frontline, and later to edit two of our premium investment services: Yield Shark and Macro Growth & Income Alert.
In 2018, when John decided to rejuvenate his premium research service, Over My Shoulder, there was only one person he wanted onboard. As John puts it, "Patrick is prodigiously talented and has an insatiable appetite for knowledge. He is my closest, most trusted long-time source."
And so, Patrick became co-editor and co-pilot of Over My Shoulder. Several times per week, he and John bring readers the finest research from their friends and associates at the highest levels of the world's most successful money management and investment research firms.
When coupled with their incisive analysis and time-saving summaries, Over My Shoulder is a must-read research service for investors.
Patrick Watson's Bio
Before joining Mauldin Economics, Patrick was the managing editor at All Star Fund Trader, an award-winning advisory service near the top of Hulbert Financial Digest ratings for eight years. For over a decade, he was a contributor to Weiss Research, and he served as an equity portfolio manager for high net worth investors.
Add to that his experience as a stock analyst, securities and commodities representative, compliance officer, risk manager, and even as a military intelligence officer—and you'll understand why Patrick's second-to-none research intuitions make him a trusted member of John Mauldin's inner circle.