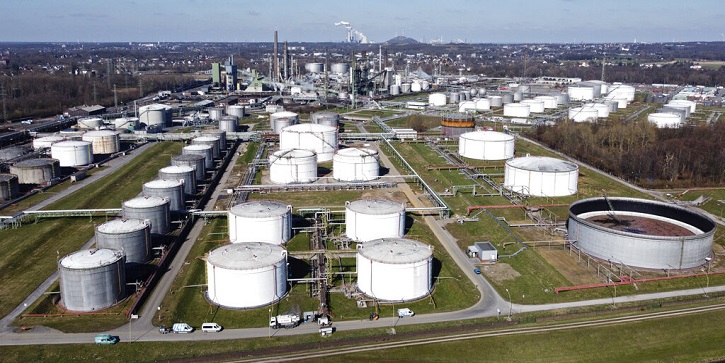 Frying Pans and Inflation Fires
---
"Out of the frying pan, into the fire" isn't just a trite old saying. Economically, it may be a great metaphor for 2022.
The frying pan is the pandemic, which two years ago sent the US into a quick but deep recession, followed by a long recovery that was getting uncomfortably hot. In February, US inflation hit 7.9%, the highest annual rate since 1982.
This wasn't an accident. American political leaders chose to unleash the economy even at the cost of more COVID deaths. It worked, too. GDP growth boomed, leading to a labor shortage, shipping snarls, and higher fuel prices.
From our partners
[EXCLUSIVE PRESENTATION] A shocking shift on Wall Street has permanently closed entire offices and created a brand-new class of stocks called "Wealth Accelerators" that offer gains like 375%, 818%, and even 1,437%.
Health-wise, the US Omicron wave is subsiding quickly. Even cautious people are relaxing a bit. There's some hope COVID is now a manageable problem. Count me skeptical, but we'll see.
Back to our metaphor: The thing about being in a frying pan is you don't know what is happening outside. You jump out because you assume you will find better conditions. This is not guaranteed.
Just as many thought things were about to get better, Vladimir Putin lit a fire in Ukraine. The rest of the world responded with severe economic sanctions, sending energy prices even higher.
If you thought last month's inflation was hot, think again. It's going to get hotter.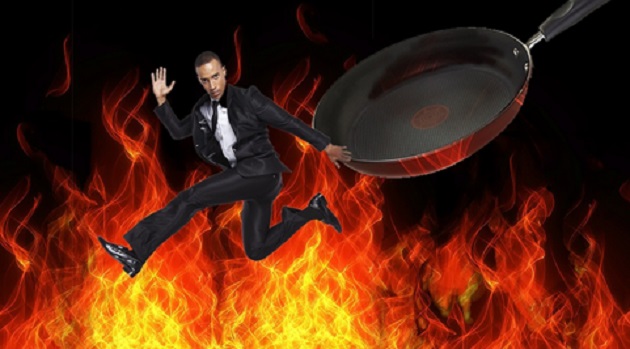 Source: Pixabay
Missing Chunk
People sometimes say World War II ended the Great Depression. That's not quite right. The depression would have ended anyway, and the war would have happened in any case. But they were connected.
Similarly, the COVID pandemic and the Russo-Ukraine War are independent events, adjacent in time. Also similarly, the second one is making us forget the first.
This is kind of natural. Our brains can only focus on so much at once. This war, while unlikely to go nuclear, is the closest we've been in decades. That risk outweighs a tiny virus in most peoples' minds.
Economically, this war could cause even more damage than COVID did. Back then, most governments responded with aggressive safety net programs. Shielding people from inflation will be harder.
The simple fact is Russia represented a big chunk of global energy supplies, much of which is suddenly gone or will be soon. There's not a whole lot anyone can do to quickly replace it. Even if the US oil and gas industry wanted to crank up production (it doesn't), adding enough new output to matter would take months, maybe years. Ditto for all kinds of sustainable energy.
Worse, Russia and Ukraine are major grain exporters. And agriculture is an energy-intensive industry, so global food supply is threatened, too.
Absent new supply, math says the result is higher prices—as you've no doubt noticed if you've bought gasoline lately.
That alone could trigger a steep recession. But it's not our only problem.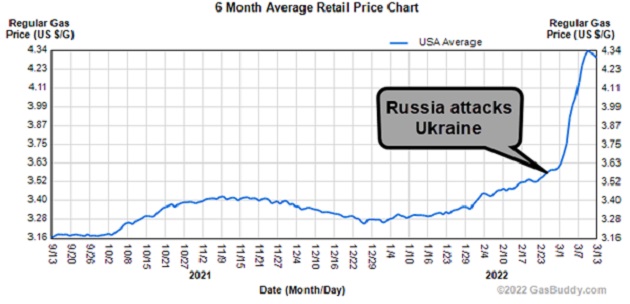 Source: GasBuddy.com
Zero Exports
Here in the US we're getting a break from COVID. In China, it's just getting started.
Since the initial 2020 outbreak, China's vigorous measures have suppressed the virus pretty well, albeit at a high cost. But now the Omicron variant is gaining a foothold there. A nationwide surge is again causing authorities to lock down entire cities, restrict travel, and conduct mass testing.
Here's a March 12 South China Morning Post report.
Shanghai, the nation's commercial and financial hub, is battling a surge in local asymptomatic infections, which accounted for 78 of the 83 new cases reported on Saturday, with the rapid spread sparking rumours of a citywide lockdown.
This came as more than a dozen provinces reported confirmed cases, including Shandong in the east, Guangdong in the south and Jilin—a northeastern province bordering North Korea and Russia—which reported 400 infections, two-thirds of them asymptomatic.
These aren't remote areas. Guangdong is China's largest province (population 126 million) and a major manufacturing center. Nor does it stop there.
A total of 29 new cases were reported in the southern tech hub of Shenzhen, where 11 districts have been placed under selective lockdown until Tuesday. Residents must undergo daily COVID-19 tests, with movement in or out of housing complexes restricted.
All "exhibitions" in Guangzhou, the Guangdong provincial capital, were suspended after a confirmed patient was found to have visited a convention centre hosting a beauty industry expo. Testing has been arranged for nearly 50,000 other visitors.
Meanwhile, the Hong Kong special administrative region next door reported 27,467 infections and 198 deaths on Saturday in an Omicron-driven fifth wave.
If China sticks with its "zero-COVID" approach, the world may get another giant supply shock, on top of the energy shortfall. Apple's contractor Foxconn has shut down iPhone production due to lockdowns in Shenzhen.
A COVID-induced China slowdown will certainly raise many prices elsewhere, adding to inflation. Which, as noted, is already bad and getting worse.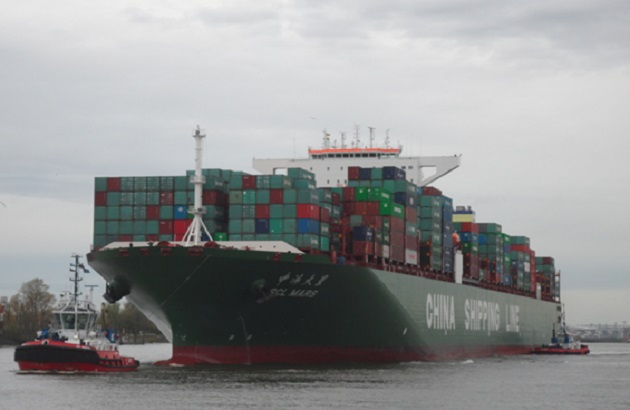 Source: Wikimedia Commons
Exits Blocked
The solution to high prices is high prices. They force people to prioritize and find new solutions.
Unfortunately, this process takes time—more time than many have in our fast-moving, highly leveraged economy. Meanwhile, we will probably get a recession.
As John Mauldin pointed out last week, this won't be a normal business cycle recession. It will be the second in a row to spring from exogenous macro forces—first COVID and now the war. Both defy easy solutions, and will likely persist for some time.
Maybe the frying pan was more comfortable than we thought.
See you at the top,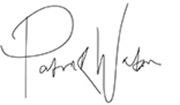 Patrick Watson
@PatrickW
P.S. If you like my letters, you'll love reading Over My Shoulder with serious economic analysis from my global network, at a surprisingly affordable price. Click here to learn more.
Tags
---