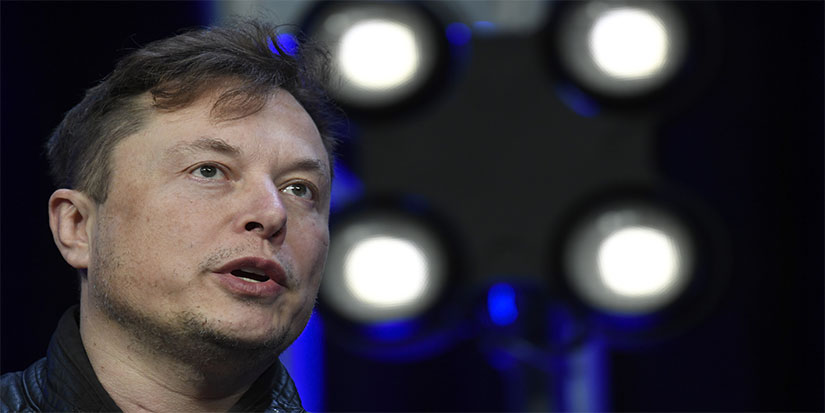 2023: The best offense starts with a good defense
Keith Fitz-Gerald
|
|
January 3, 2023
This article appears courtesy of Keith Fitz-Gerald Research.
---
Good morning and Happy New Year!
Futures were in the green when I took to the air for an early-morning conversation with the fabulous Jackie DeAngelis on Mornings with Maria. (Watch)
I'd love to see some green for the day because that would be great for investor psychology, but I'm not sure that's in the cards.
No matter.
Chaos creates opportunity!
Oh, and value investing is cool again, as is playing defense—which is, of course, exactly what we've been talking about looooooong before it became the narrative du jour.
Musk to everybody… pfffftt!
Tesla just reported year-end production and delivery numbers of 1.31 million vehicles... that's 40% more than last year
. (
Read
)
At the same time, SpaceX is raising $750 million, which implies a valuation of $137 billion. Andreessen Horowitz is apparently on board as lead investor for the new round while other early investors we talked about included Founders Fund, Sequoia, and Gigafund. (Read)
Sell-side analysts are falling all over themselves this morning saying that's not good enough??!!
You'da thought that people learned a long time ago not to bet against the man.
Tesla stock is still up 5,461.93% over the past 10 years, even after all the selling. That's enough to turn every $1,000 invested on January 3, 2013 into $54,619.27 today, according to Bloomberg data. Again, even after all the selling.
There's money to be made in both directions. To the downside if you're trading and to the upside if you're investing. Upgrade to Paid
I'll have a few thoughts in today's One Bar Ahead® update.
55% of Americans can't buy a home today
A record 55% of Americans say they cannot afford to buy a home in today's markets.
Ostensibly, the story is about prices being too high, but that's not the real problem. Home builders haven't built anything even remotely affordable. Now prices are tanking in the biggest price correction since WWII. (
Read
)
Spoiler Alert: That's how markets work. Prices adjust to reflect the point at which buyers and sellers meet.
The question in my mind is whether Lowe's and Home Depot will benefit from another round of "re-doification" or that got spent during COVID. Rising rates won't help matters.
Forget IPOs—2023 will be a year of M&A
The fabulous Kelly O'Grady asked me how I see the IPO market in 2023
during my final media appearance of the year on the
Claman Countdown
.
My answer might surprise you. (Watch)
Don't get distracted—the biggest and best companies tend to buy up other companies that can help them grow, especially during periods of overall market weakness. I expect Microsoft, Apple, and other major players in every industry to announce groundbreaking deals this year.
The FTC's moves to "block" transactions like MSFT's $69B Activision purchase are nothing new and merely prove a point.
Concentrate, just like the world's best investors!
Got yen?
The Japanese yen cratered in 2022
, falling to a 32-year low of ¥151.94 per USD. Then the Bank of Japan stepped in to tweak bond yield controls, allowing long-term rates to rise more in a move intended to ease the cost of prolonged monetary stimulus.
The yen has come back to about 130, but some bankers are seeing 125 by year-end, a 4% move.
Why you should care: The Japanese yen is a traditional safe-haven currency, so seeing it gain strength against the dollar would be good because that would, in turn, ease the Fed's job. Meanwhile, the USD is still the best-looking horse in the proverbial glue factory.
Investing idea: Buying yen directly could be an appropriate move. Or if you're in an ETF kind of mood, the Invesco CurrencyShares Japanese Yen Trust (FXY).
Say it ain't so: New year, new taxes
Proponents swore up, down, and sideways that the Inflation Reduction Act would help ordinary Americans. Critics, including me, said it'll hurt the very people it's intended to help.
Here we go again.
New analysis shows $105.7 billion in new taxes that took effect January 1, 2023. (Read)
Bottom Line
Contrary to what many investors think, there is no shortage of profit potential. Just a shortage of people thinking big enough.
Let's MAKE 2023 a fabulous year!
I'm thrilled you are here—thanks for being part of the 5 with Fitz!
Keith
This article appears courtesy of Keith Fitz-Gerald Research. Keith Fitz-Gerald Research publishes investment research and is independent of Mauldin Economics. Mauldin Economics may earn an affiliate commission from purchases you make at keithfitz-gerald.com