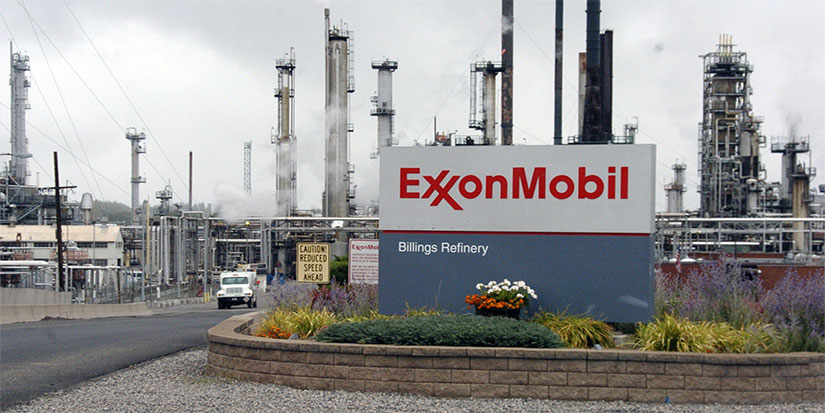 Buy the best, ignore the rest
Keith Fitz-Gerald
|
|
April 11, 2023
This article appears courtesy of Keith Fitz-Gerald Research.
---
Howdy!
Earnings season gets rolling in earnest this week, and analysts are expecting a 6.8% drop in YoY earnings.
Of course, these are the same folks who expect the average S&P 500 company to turn in just 1.8% for the quarter and who expected the end of the financial universe as we knew it a few years ago... so there is that.
What catches my attention is something we talk about regularly.
1.8% growth is still growth.
The markets are a forward-looking mechanism dependent on future earnings, which means that most of the decline was probably priced in months ago.
The words of legendary investor Sir John Templeton ring loudly in my head this morning as I get ready for today's action.
"Buy when others are despondently selling."
Here's my playbook.
Buy this stock if you think recessionary fears are overblown
The easiest way for oil majors to increase production is through acquisitions. Just check out shares of Pioneer Natural Resources Company (PXD), which jumped over 5% yesterday on the news of possibly being acquired by Exxon Mobil (XOM). (Read)
My own favorite oil major ended the year with $17.9 billion in cash, which is up 215% from the $5.67 billion in 2021. This gives its execs major leeway when the right deal comes along.
What's more, it also provides a lot more freedom to pursue any deal it wants without fears of capital availability. Don't forget that banks have tightened lending considerably as a result of the SVB debacle. Upgrade to Paid
Call options or LEAPS could be really appealing, too.
FBI warns against juice jacking
Chances are you've seen all those spiffy smartphone charging stations in a neighborhood near you, certainly at the airports, malls, and shopping centers, etc.
Do NOT use 'em.
According to the FBI, "bad actors" have figured out how to inject your phone with malware, viruses, and more. So, we're advised to carry our own chargers and USB cords. (Read)
No word on where we can actually find an outlet, though. Facilities managers and architects seem to have eliminated as many as they can... only to be replaced by the very charging stations now in question.
Sigh.
2 ways to short Bitcoin and why you might want to
FTX's new management team released an initial report on what went wrong under the lead of Sam Bankman-Fried, citing gross mismanagement of funds, negligence, and fraudulent behavior. (Read)
Basically, all the stuff you'd expect.
In my best TV announcer voice... but wait, there's more.
Apparently, SBF wrote to colleagues that "Alameda is unauditable. I don't mean this in the sense of 'a major accounting firm will have reservations about auditing it'; I mean this in the sense of 'we are only able to ballpark what its balances are, let alone something like a comprehensive transaction history.' We sometimes find $50m of assets lying around that we lost track of; such is life."
Which begs the question.
Who knew what, when, and how.
That's what I'd be asking of all the major hedge funds that invested. Audits and track records are a fundamental element of the due-diligence process, which means that they didn't get done or were simply ignored, for whatever reason.
There's no doubt in my mind that the depositions for SBF's upcoming trial will expose a level of manipulation that is simply unprecedented.
If that's true and comes to pass...
Anybody owning crypto at this point may be wise to hedge the snot out of it. US investors could do that through the ProShares Short Bitcoin Strategy ETF (BITI) while those overseas may have access to the BetaPro Inverse Bitcoin ETF (TSE:BITI).

Speculators could also consider using binary options (but the costs and risks are super high and not suitable for the average individual). Losses are limited to the price paid for put options, so there is that.
Meanwhile, I'm glad I own JPM because Team Dimon may be the only firm capable of blunting a digital Chinese currency attack with its own stable coin. Not to mention it's benefited from the SVB crisis. Earnings will be out Friday!
I'm expecting +15% on revenues, but as much as +30% on EPS.
Lights out by August 1
And you just knew this was coming...
China is on a collision course with Taiwan, Russia's war in Ukraine continues, the US economy is a bug in search of a windshield, and millions are suffering as their financial future is gutted. And our leadership has decided to... ban incandescent bulbs by August 1. (Read)
I can sleep so much better.
Unbelievable.
What happens if you forget your password?
Dr. Pratik Desai is urging the world to record elderly parents and their loved ones because he believes that consciousness will be uploadable by the end of this year. (Read)
Meanwhile, a company called DeepBrain AI has created an immersive AI-driven experience named Rememory that allows a person to reunite with dead loved ones using photos, videos, and a 7-hour interview recorded while they're still alive.
Imagine what happens if you forget your own password, and your AI-driven self won't allow you to unlock... yourself!
Um.
Meanwhile, I'm thinking that genetically driven passwords will be a thing very shortly. That speaks to new forms of data security some of which will presumably include DNA driven encoding.
Not many people know this, but scientists have already figured out how to do that. Even fewer know that digital DNA encoding could be the highest-density large-scale storage yet.
I've been following this in One Bar Ahead® for a while now and fully anticipate making early-stage investing recommendations in the months ahead. Upgrade to Paid to ensure you don't miss 'em if you're interested
Bottom Line
Buy the best, ignore the rest.
Keith
This article appears courtesy of Keith Fitz-Gerald Research. Keith Fitz-Gerald Research publishes investment research and is independent of Mauldin Economics. Mauldin Economics may earn an affiliate commission from purchases you make at keithfitz-gerald.com