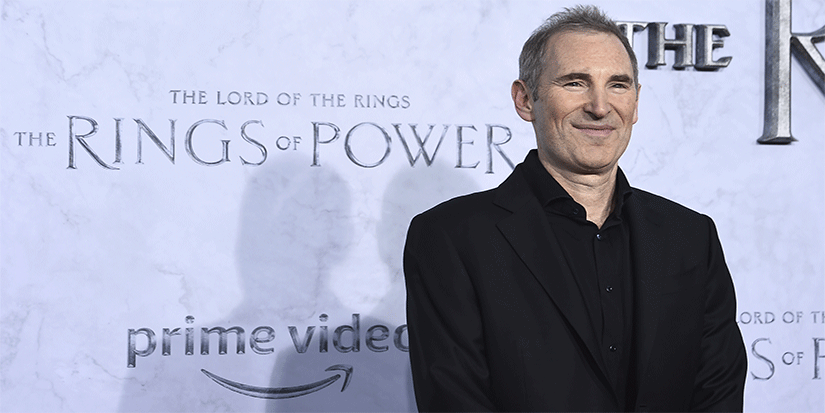 Buy this, not that
Keith Fitz-Gerald
|
|
May 9, 2023
This article appears courtesy of Keith Fitz-Gerald Research.
---
Howdy!
I mentioned Monday morning during an appearance on Varney & Co. that volatility would rise as the earnings wound down and headline risk rose. I specifically mentioned the CPI, PPI, four Fed officials scheduled to talk, and—yep—debt ceiling shenanigans. (Watch)
Game on.
Here's my playbook.
Another reason I won't buy AMZN anytime soon
It was the beginning of the end, I said, when founder Jeff Bezos exited and Andy Jassy took over.
Why?
Jassy, as bright as he is, isn't Bezos

Angry consumers & legislators are a nasty mix

Competition is mounting

Insiders are selling

Tech is moving on
Now, I can only shake my head as I read that the company wants to pay consumers $10 to pick up their packages as delivery costs soar. (Read) That's a reactionary move, not proactive.
Tech, AI, and all sorts of other things could continue to produce gobs of money, but at what "cost"?
There are better fish to fry.
One, in particular, has already allowed anybody following along as directed three separate opportunities to capture returns of at least 100% as it's risen off 52-week lows.
And yes, I think the stock is an Amazon killer if I'm correct. Upgrade to Paid
SEC short-selling ban -> right idea, wrong execution
The banking crisis has caused new scrutiny over the practice of short selling. SEC Chairman Gary Gensler is in favour of the move, but his career staffers are lining up in opposition according to Fox Business. (Read)
Short selling itself isn't the problem imho.
Manipulation at the expense of individual investors is.
My two cents is that Gensler needs to get Dark Pools, PFOF, and highly leveraged hedge funds under control. At the same time, pump and dump is already illegal, as is the practice of spreading unfounded rumours—a practice called short and distort—for financial gain.
The real problem, and the one nobody wants to seem to talk about, is that the SEC is outmanned, outgunned, and outmaneuvered at every turn.
Officials seem not to understand the nature of what they're tasked with regulating. Crypto is a good example... is it a security or not? Delivery of shares is another. PFOF a third.
If Team Gensler really wants to protect small investors, then turn the screws on the biggies who are manipulating the system at their expense. You go after the bullies, not the meek.
Banning short selling is the right idea but the wrong approach. Doing so would introduce still more volatility at the expense of small investors who are already getting the wrong end of the proverbial stick.
All is not lost thought.
In fact, there's a simple solution.
Most individuals would be wise to learn to use at least a few basic options strategies. Nothing fancy. Just strategies that help take away Wall Street's advantage.
I'm working on a playbook but haven't decided how to release that just yet. Hit me up and let me know if you'd like a course, a playbook only, or something more. I want to shape this in such a way that the maximum number of people can benefit.
First of its kind AI/fake news arrest
That didn't take long.
Chinese authorities have arrested a man who allegedly used ChatGPT to create a news story about a fake train crash that caused nine deaths. (Read)
Why you should care.
Beijing is torqued.
The man accessed ChatGPT through a virtual private network, which he used to get around Chinese censorship. Adding insult to injury and egg to their faces, his story got more than 15,000 views after passing Baidu's duplication checks.
Beijing is very sensitive to anything that potentially demonstrates its ineptitude. Using a Western technology, accessed by end-running the State's net nannies and then good enough to get by the media's control and directly into the hands of the Chinese people, certainly qualifies.
Expect a new round of Chinese espionage to make up lost ground. And a new counter-round of Western data security spending.
The pairs trade I suggested a while back still stands.
Long MSFT / Short Google.
What's next for Palantir
The company expects to turn a profit every quarter for the balance of the year, but what caught my attention is CEO Alex Karp's observation that demand for its products is "unprecedented." (Read)
Wall Street still wants to stomp all over this company because Karp end-ran 'em when he took it public, but that's increasingly in the rearview mirrors.
What matters now—and is happening exactly as I suggested it would—is that the company is putting up great numbers that make it very clear shares are worth a lot more down the line than most think.
More immediately, I expect some profit taking and some shenanigans as traders try to separate the weak hands from their money in the days ahead.
Don't fall for it if you're an investor.
Wall Street tried very similar tactics back in the day with Apple, Tesla, and other stocks that are household names today.
The "e" in PE is catching up!
REMEMBER: Always do what Wall Street does, not what it says!!!!
The rise of inflammatory disease isn't a coincidence
Alzheimer's, Parkinson's, dementia, arthritis, cancer, and many other diseases are increasingly being related to systemic inflammation.
Not a doubt in my mind why.
Ultra-processed foods make up 70%+ of the US food supply. (Read)
Many people are surprised to learn that several key ingredients commonly used here are illegal in other parts of the world including Red 40 and two Yellow because they contain benzidine, a carcinogen linked to cancer via ingestion.
My guess is that food scientists are well aware of the situation but will fight/deny this tooth and nail because they're backed by big corporate dollars.
Three key investing takeaways:
Big data

Newly emerging, customizable medicine

Synthetic biology
We're following all three in One Bar Ahead® and have been for years.
Bottom Line
Many investors get bound up in the minutia, and that's a mistake that almost always works against 'em.
When in doubt, zoom out!
I'm with you every step of the way.
Now and as always, let's MAKE it a great day!
Keith
This article appears courtesy of Keith Fitz-Gerald Research. Keith Fitz-Gerald Research publishes investment research and is independent of Mauldin Economics. Mauldin Economics may earn an affiliate commission from purchases you make at keithfitz-gerald.com