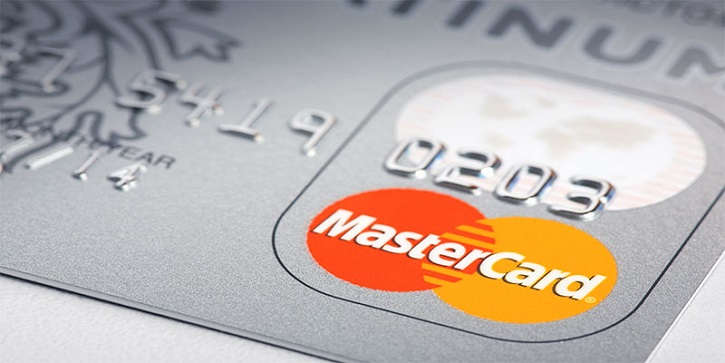 Buy this top payment disruptor
Stephen McBride
|
|
February 7, 2022
This article appears courtesy of RiskHedge, LLC.
---
Did you add payment stocks to your portfolio yet?
A couple weeks ago, I showed you why payment stocks are one of my top investment ideas for 2022.
I told you one "threat" weighing on these stocks: the buy-now-pay-later trend.
But there's another reason some folks in the know are worried…
Today, I'll share all the details. I'll explain why it's only more reason to buy world-class payment stocks.
And I'll share one of my favorites to buy today…
But first, let's look at the latest "threat"…
I'm talking about FedNow…
FedNow is a new payment system operated by the US Federal Reserve. It's expected to launch in 2023.
In short: FedNow will allow any American or US business to instantly transfer money or pay a bill, 24/7/365.
If you haven't heard of FedNow, you're not alone. Most people haven't. After all, it's not expected to launch until next year.
It came up on my radar because of all the research I've done in the space… as well as my conversations with insiders in the payment industry.
These are folks who spend the bulk of their time on the next big things in fintech and the disruption of money. In fact, the guy who told me about FedNow ran Citibank's Global Consumer Banking business.
As I'll show you, I don't view FedNow as a true threat to payment stocks. But it's still important to know what's going on…
FedNow's main goal is to bring real-time payments to all US banks, especially the smaller ones.
That's because several of the larger ones, like Bank of America, already have real-time payments.
FedNow's geared to help many of the country's poorest citizens who rely on banks for processing money. You can't wait around for funds when you're living paycheck to paycheck.
Some of you may be familiar with ACH payments, or how most banks process payments. Essentially, ACH payments can take 1–3 days to process. That's too slow.
Real-time payments happen instantaneously. For example, PayPal users can send any money they have in the app to their bank account instantly for a small fee.
It's true that real-time payments across all US banks will be a vast improvement to how payments function now.
But it's too little too late.
FedNow should have been released years ago.
I could fill the next five pages explaining why FedNow isn't a threat. But it all boils down to one thing: lack of adoption.…
Why would the average American sign up for a whole new payment system?
Today, our card details are stored in our phones and on our laptops, enabling seamless checkout. We can send money instantly to friends through Venmo or Cash App. We can even use PayPal to pay our taxes.
Why would anyone switch to a separate system that doesn't offer anything new? The Fed itself struggled to answer this question. The only consumer use case it identified was "emergency bill payment."
FedNow is creating a solution for a problem that doesn't exist!
Remember when Apple tried to do this by launching Apple Pay in 2014? Data from PYMNTS shows only 6% of folks who signed up for Apple Pay ever used it.
People don't want to learn something new if they don't have to.
And FedNow isn't too appetizing for businesses either.
Mastercard and Visa operate in over 200 countries, have partnered with 25,000 banks around the world, and are accepted by over 100 million businesses. Their plastic cards are basically a globally accepted currency.
Why would any business ditch the current system? There's no example of firms moving away from Visa and Mastercard where payments are already established.
People and businesses all over the world already trust Visa and Mastercard for real-time payments.
Systems like FedNow have failed in the past…
FedNow is just a rehash of an old, failed idea.
The Clearing House—a collective of the world's largest banks, including Citibank, Wells Fargo, Bank of America, and JPMorgan—launched a real-time payments network in 2017. They plowed roughly $2 billion into the system, which has failed to take off.
In Europe, 24 countries tried to form a payments network called the Monnet Project Association. Google that today, and you'll find nothing. The project collapsed before it ever even started in 2011.
The UK launched Faster Payments in 2008, and it struggled to get banks to participate. Ten years after launching, the Bank of England announced Faster Payments was being taken over by another company.
Nearly every attempt by a government to form a real-time payments system has failed.
Don't get me wrong, real-time payments are the present and the future…
There are already several ways Americans process payments in real-time. They can use Mastercard Send, Visa Direct, PayPal, or Cash App. Every single one of these systems has room to grow.
Who would you bet on being the leader in the real-time payments space?
Would you bet on the government that's releasing a service decades late?
Or would you bet on the payment disruptors that have been pushing real-time payments for years?
My bet is on the payment disruptors. Combined, they have hundreds of millions of users. They're integrated into the daily lives of people and the daily sales of businesses.
As I mentioned before, there's no reason for anybody to switch away from a payments system that already works.
However, that's not going to stop the media from reporting about FedNow. You'll be hearing a lot more about it over the next year.
While everyone's focused on the press, I'll be focused on the numbers behind the stocks.
In fact, despite the recent sell-off, payments stocks are still reporting great numbers.
Take Mastercard…
It achieved record earnings last month.
Quarterly sales jumped 28% to $5.1 billion. This marked Mastercard's first ever $5 billion quarter. And get this… a record $2.1 trillion flowed through its payment rails in the last three months of 2021.
There are now around 3 billion Mastercard credit cards in use across the globe. Roughly 250 million of these plastic cards have been issued in just the past year. This shows the shift from cash to digital payments is alive and well.
Mastercard is one of the best businesses on the planet. It's growing. And folks will continue to use it—regardless of FedNow.
I rate MasterCard as a buy in my premium Disruption Investor portfolio.
Stephen McBride
Editor — Disruption Investor
P.S. Payment stocks are just one of the big opportunities for 2022. If you've been following along, you know I'm "all in" on crypto. In fact, I recently shared some important crypto insights at Wealthion's online conference. If you're even a little bit interested in crypto, I think you'll find it valuable. Go here to listen.
Stephen McBride is editor of the popular investment advisory Disruption Investor. Stephen and his team hunt for disruptive stocks that are changing the world and making investors wealthy in the process. Go here to discover Stephen's top "disruptor" stock pick and to try a risk-free subscription.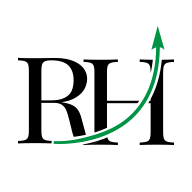 This article appears courtesy of RiskHedge, LLC. RiskHedge publishes investment research and is independent of Mauldin Economics. Mauldin Economics may earn an affiliate commission from purchases you make at RiskHedge.com