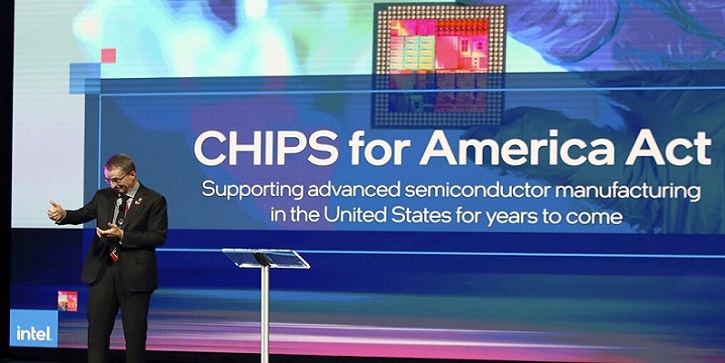 Does Intel's CEO read RiskHedge?
Chris Wood
|
|
January 30, 2023
This article appears courtesy of RiskHedge.
---
The #1 lesson from Davos… Chip stocks are soaring… Are China tech stocks a buy?… How I took a 51% loss on a single trade… The best way to protect your money from a flash crash…
1) In case you missed it, the elitists' yearly rendezvous just ended…
Every January, business and country leaders fly their private jets to the lavish Swiss resort of Davos to attend the World Economic Forum (WEF).
It's a week-long event where these globalists bloviate about how to "improve the state of the world."
Not only is it the pinnacle of hypocrisy...
Every year is more or less the same. All the elites take remarkably similar positions on the same handful of issues… and always seem to agree the solution is to give themselves more power.
2) However, at least one guy there was telling the truth…
His comment went unnoticed by most, but it summarized the world's greatest vulnerability… and opportunity.
Intel's (INTC) CEO Pat Gelsinger reminded the world of its most important commodity: "Everything digital runs on semiconductors. They are critical to every aspect of human existence."
Source: Fox Business
Of course, longtime RiskHedge readers already know this. Simply put: Semiconductors (or "chips") are the most valuable goods the world has ever known.
From Google's 900,000 data servers down to the coffee maker in your kitchen... without chips, life as we know it grinds to a halt. Right now, there is a severe shortage of chips in the world. Many of America's biggest companies can't keep a steady supply of chips coming in. They're struggling to keep production lines open.
This isn't just a US issue. Other countries around the world are suffering the same fate. That's why governments are investing billions of dollars in new chip factories to overcome this shortage.
3) Have you checked in on chip stocks lately?…
Over the past 3 months, the popular VanEck Semiconductor ETF (SMH) has climbed more than 35%. That's 3X the return of the S&P 500: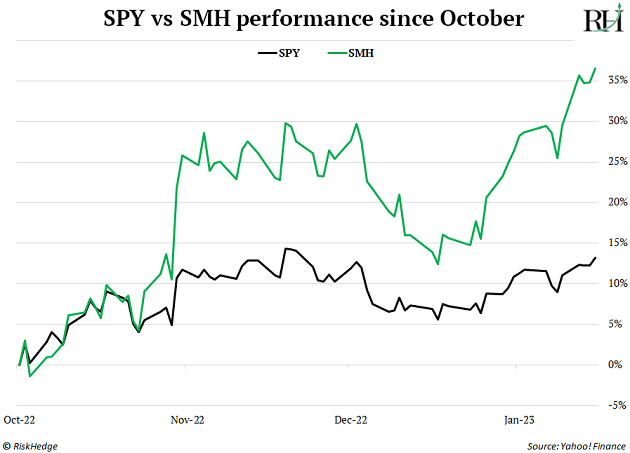 Most investors would do fine investing in SMH.
But it includes 25 chip stocks from all corners of the industry. A handful of these stand above the rest. Chief Analyst Stephen McBride and I both like ASML (ASML), SMH's third largest holding, and a staple in our Disruption Investor portfolio. ASML is the only company in the world capable of making the machines which produce the latest and greatest chips.
4) Do you have money on the China reopening trade?
If so, congratulations... Chinese tech stocks as measured by the KWEB ETF have soared 105% since October.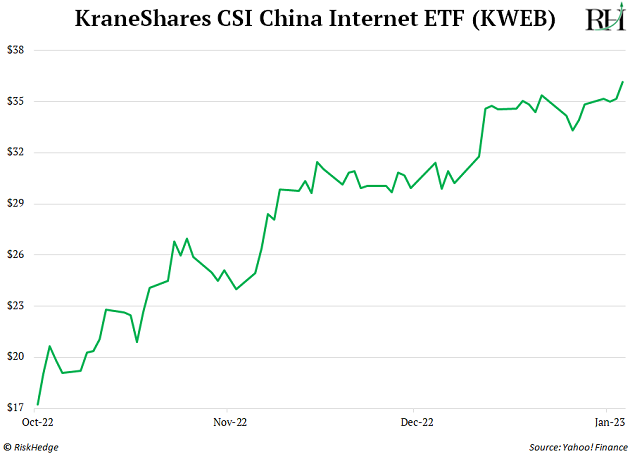 Chinese tech stocks got battered over the last two years. At one point, KWEB was down 84%. So when China ended its COVID-zero policy in December, investors got excited and piled in.
I will not be joining them.
5) I learned to avoid Chinese stocks the hard way…
Back in 2009 and 2010, I got burned by a couple of Chinese battery stocks. Their technology and growth were both incredible. But it was all a lie.
In short: They grossly inflated their financial statements to scam investors out of billions of dollars.
I took a 51% loss on that trade. Some people lost their entire fortunes on it. Hollywood even made a movie about it called The China Hustle.
This is par for the course with China. Financial reporting is opaque at best… and downright fraudulent at worst.
And then there's the Chinese government wildcard…
The Chinese Communist Party (CCP) has been cracking down on Tencent, Alibaba, Didi, and other tech giants for the last two years. They say they're doing it for "common prosperity."
As I've said before, the CCP wants to control everything. The government wants to oversee what Chinese people do on their smartphones—what kind of videos they're watching, what news they're reading, how they're shopping… in order to make sure they're being good Communist citizens.
If you invest in Chinese stocks, you're taking needless risks. In fact, when I run stock screens, I exclude all companies headquartered in China.
Unless you're a short-term trader, avoid Chinese stocks.
What do you think about investing in Chinese stocks right now? Tell me if you think I'm right or wrong at chriswood@riskhedge.com.
6) I hope you weren't victimized by Tuesday's "flash crash"…
On Tuesday morning, markets went haywire over a technical glitch…
A slew of NYSE-listed stocks suffered a brief but sharp plunge when the market opened, only to rebound an instant later.
That includes popular stocks like ExxonMobil (XOM), Morgan Stanley (MS), Verizon (VZ), AT&T (T), Nike (NKE)... and Wells Fargo (WFC), which crashed by as much as 11%...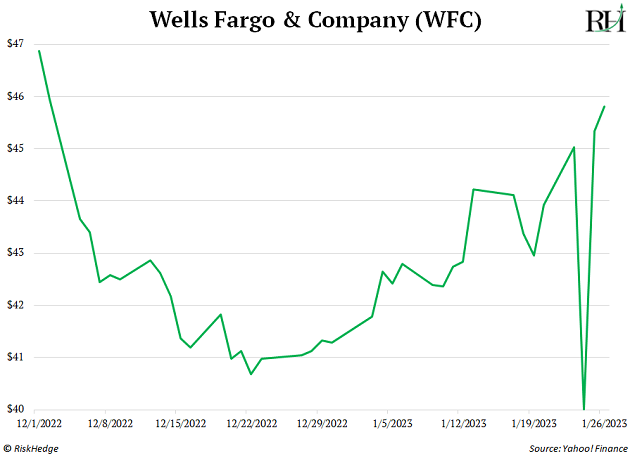 Tuesday's flash crash burned a lot of investors by triggering stop-losses that weren't supposed to be triggered. Many investors automatically sold their stocks at a steep discount. And because prices bounced back so quickly, they had to pay full price to get back in.
At RiskHedge, we always guide our subscribers to use end-of-day stops. So they trigger based on the closing price, not on intraday swings.
Alternatively, we recommend not entering stops with your broker at all. Keep them noted, set an alert to remind you, and then execute the trade manually.
Chris Wood
Chief Investment Officer, RiskHedge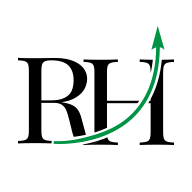 This article appears courtesy of RH Research LLC. RiskHedge publishes investment research and is independent of Mauldin Economics. Mauldin Economics may earn an affiliate commission from purchases you make at RiskHedge.com