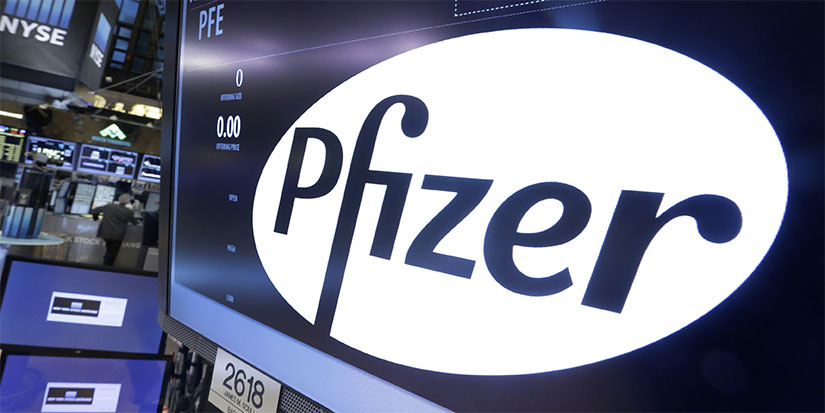 If you buy only one stock on the dip, make it this one
Keith Fitz-Gerald
|
|
March 28, 2023
This article appears courtesy of Keith Fitz-Gerald Research.
---
Howdy!
The S&P 500 has slipped a bit, giving up recent gains in early going as rates pressure markets.
Or that's the official story anyway.
What's really happening is different.
The 2-year US Treasury note is back above 4%, which means that traders are simply deleveraging—meaning selling—until they can rebalance the higher cost of money.
Repeat after me… quality names only!
Clicking your heels together three times is optional.
Here's my playbook.
Bring back Glass-Steagall!
Here comes the post-SVB White Wash.
I'll give him this… Fed Chair Jerome Powell is in firm command of the obvious, noting that "The speed of the run [on SVB], it's very different from what we've seen in the past, and it does kind of suggest that there's a need for possible regulatory and supervisory changes, just because supervision and regulation need to keep up with what's happening in the world."
Ya think?
Enrages me because it didn't have to happen in the first place.
Regulators constantly cry about the need for regulation, controls, and supervision, but those things all existed already.
The real problem is that regulators didn't do their jobs and should be held accountable along with management, greedy bankers… the whole lot of 'em, including the Fed.
Fixing this doesn't have to be complicated.
My plan would be super simple.
Banks have 60 days to decide if they're an investment, merchant, or commercial bank.

Bring back Glass-Steagall. Individual—read mom and pop—customer deposits are no longer allowed as collateral. Or give customers a choice in exchange for "safety" vs. higher returns.

Any bank engaging in derivatives or other "investments" instead of actual banking does not receive a government backstop. Period.
Banking should be boring, not an abuse of public trust.
Meanwhile, there's only one bank stock I want to own. Like many in the financial sector, it's been beaten down, but I suspect not for long. Upgrade to Paid
Alibaba's IPOs: Buy, sell, or run like hell
News from China overnight is that Alibaba will split into 6 business units, each of which can raise outside funding and even IPO. Management says the statement is designed to "unlock shareholder value" and increase market competitiveness. (Read)
Not really.
Beijing took out Jack Ma and the company floundered. Now Chinese apparatchiks realize they're in a pickle because they don't have the skills or the understanding needed to run it like he did.
So they're turning to Western markets to raise capital.
Why?
Because Beijing knows that Western investors are still enamored with the possibility of making a quick buck and won't see through the illusion.
Right on cue, shares popped 9%.
No thanks.
Disney dumps the Metaverse Division
Boy, if this isn't telling.
Disney is eliminating its entire Metaverse Division as part of the recovery from the woke virus CEO Bob Iger's undertaking. (Read)
Investing Implication: I talk frequently about the need to prioritize execs and companies that "keep it on the fairway," and Iger's just proven my point. Companies that step outside their core competencies are to be avoided. Companies that stay there or, in this case, return to the course should be closely held.
Trade Idea: Long DIS/short META.
Other companies will follow Disney's example, BTW.
Just another drop in the bucket for Uncle Warren
Warren Buffett's Berkshire Hathaway purchased another 3.7 million shares of Occidental Petroleum (OXY) for $216 million, bringing its total stake to 23.6%, according to SEC filings. (Read)
People ask me frequently if oil is going away... I don't think so, and it appears Uncle Warren doesn't either. Berkshire has approval to purchase up to 50% of OXY, and many investors speculate it will, citing this as the same pattern of behavior when Berkshire purchased Burlington Northern Santa Fe in 2010.
I've made no bones about it: We are entering an era of permanently high energy prices.
Oil will return to $100 a barrel, which is why I submit buying energy stocks, including my two favs, is prudent for any investor interested in growing their money over time. One of 'em has produced a total return of 70.01% over the past 5 years. The other one's just getting started and could do even better as demand from China accelerates. Upgrade to Paid
If you buy one stock on the dip, make it this one
It's no secret.
One of the biggest sources of wealth is to buy rock-solid businesses—particularly when they've been kicked to the curb and especially when they've got massive dividends on offer.
Pfizer qualifies.
Investors have decided that it's not flashy because they're worried about a post-COVID falloff from the Comirnaty vaccine, which it developed with BioNTech. That's a mistake.
I believe Pfizer will not only recover but charge ahead by developing customizable medicine using information it learned from the COVID experience. And, not for nothing, that Pfizer could also be on the leading edge when it comes to "solving" cancer via its recent purchase of Seagen, a leading oncology drug developer.
Bottom Line
Many people strive for the way things were, especially when it comes to their money.
The real edge in life and in the markets comes from being able to adapt quickly yet remain focused on success.
Flying by the seat of your pants doesn't count!
Keith
This article appears courtesy of Keith Fitz-Gerald Research. Keith Fitz-Gerald Research publishes investment research and is independent of Mauldin Economics. Mauldin Economics may earn an affiliate commission from purchases you make at keithfitz-gerald.com