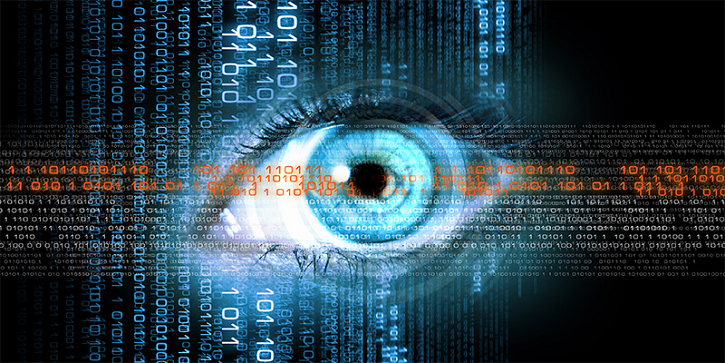 My #1 piece of advice could save you $25,000 or more
Stephen McBride
|
|
November 23, 2020
This article appears courtesy of RiskHedge, LLC.
---
If you only ever read one of my RiskHedge Reports, make it today's.
This article isn't about a hot stock set to soar 500%.
In fact, it has little to do with investing…
However, what I'm about to say could protect your family and save you tens of thousands of dollars.
My colleague just told me something so crazy it could be on 60 Minutes.
He knows a guy who's a partner at one of America's leading law firms. And his son attends Miami's top private school.
When COVID was spreading like wildfire, his son was forced to attend "school from home."
That's when it all started.
The attorney happened to check his Amazon account and found someone had raked up $70,000 worth of charges. He scrambled to open his Apple Pay statement. Thousands of dollars had vanished there, too.
He called the FBI and local police.
They discovered a cyber hacker had gained access to all his accounts through his son's school's computer systems.
He rushed out to buy brand new laptops and smartphones. He switched out his internet connection.
Within two days, the hacker was back at work.
And then it turned serious…
The cybercriminal broke into the attorney's home energy system and shut off the power.
As COVID was ripping through Florida, he was forced to move his whole family to a hotel.
He tried everything to retake control of his accounts. But nothing worked. No one, not even the authorities, could eject this hacker from his life.
The hacker had essentially assumed his identify… taking over his primary email address and his phone number. With this information, the hacker exploited the "two-factor authentication" system that most big companies and banks use to verify that you are who you say you are.
After spending 87 nights in a hotel, he ended up having to buy a new house!
And he's still waiting to sell the "infected" property.
In short, a cyberattack turned the guy's life upside down…
We've talked about the money side of cyberattacks…
I believe investing in the right cybersecurity stocks is a surefire way to beat the market.
But today we're talking about something even more important….
I'm talking about the personal side of cyberattacks.
I'm going to tell you about one simple step to take that could end up saving you $25,000 or more, so I hope you pay close attention.
Sadly, stories like the one I just shared aren't uncommon…
The FBI recently announced the number of cyberattacks has spiked to as many as 4,000 a day.
That's a 400% surge from pre-COVID levels.
In the past month alone, hackers broke into hospital systems in Vermont, New York, and Oregon. Hospital chain Universal Health Services recently fell victim to of one of the largest cyberattacks ever.
The hack crippled systems across its 250 US facilities. Doctors and nurses were forced to use paper and pencil for record keeping. And the hackers took down wireless vital-signs monitoring equipment.
My reasoning was simple.
COVID forced hundreds of millions of folks to work from home. Most of us were using personal laptops—on unsecured home internet connections—to access work files.
This was a dream come true for cyber criminals. It's like the world's biggest companies left their front doors wide open and invited hackers in.
We haven't heard about "the big one" yet…
But I believe it's already happened.
For example, last month Google revealed it was the target of the largest cyberattack ever. But guess when it happened?
Back in September 2017.
In other words, Google hid this massive hack for three years. So can you imagine all the recent cyberattacks we haven't heard about yet?
And it's likely victims don't even know they've been hacked yet. Cybercriminals often "hide out" undetected in your network for months or years, siphoning off all your personal data.
What we know for sure is hacking is more prevalent than ever.
For example, Microsoft announced COVID-related attacks have jumped to 30,000 a day in the US alone!
That's like the whole state of South Dakota or Delaware being hacked… each month!
As the Florida lawyer hack shows, a cyberattack can literally ruin your life.
This guy fought with Amazon and Apple for months to invalidate the fraudulent charges.
Can you imagine the stress of spending hours on the phone arguing while your family is shacked up in some hotel? He said he felt alone, with no one to turn to.
The lawyer warned my colleague: "It's no longer a question of if you get hacked. It's a matter of when, so you better be prepared."
So here's what I recommend you do today.
Call your homeowner's insurance provider and ask if cyberattack coverage and identity theft is covered in your policy.
If it's not, ask if they offer it as an add-on. If you get another "no," reach out to one of the big insurers like AXA and AIG who offer this service.
These days cyber coverage is just as important as homeowner's insurance.
And the best thing is, it only costs pennies. My colleague added it to his existing plan for just $1 a month.
Having this coverage will ensure you don't bear the brunt of the costs when hackers come knocking.
Please don't think "it won't happen to me."
Everyone from the IRS… to the NSA… to Amazon…. to Boeing has been hacked in the past couple of years.
These organizations spend tens of millions of dollars shoring up their cyber defenses each year. They own some of the most sophisticated networks in the world. Yet cybercriminals still broke in.
So if hackers single you out... you better believe they'll find a way in.
Call your homeowner insurance provider and take out cyber coverage.
You can even get an online quote from insurers like Liberty Mutual. They'll cover you up to $25,000 for lost wages and expenses: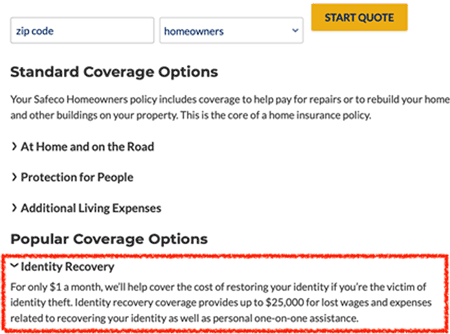 Source: Liberty Mutual
Like all insurance, you hope to never use it. But it might just save you tens of thousands of dollars one day.
Have you gotten hacked recently? What tips do you have? Tell me at Stephen@riskhedge.com and I'll share them in the next mailbag.
Stephen McBride
Editor — Disruption Investor
Stephen McBride is editor of the popular investment advisory Disruption Investor. Stephen and his team hunt for disruptive stocks that are changing the world and making investors wealthy in the process. Go here to discover Stephen's top "disruptor" stock pick and to try a risk-free subscription.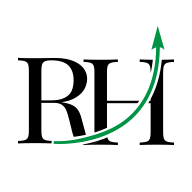 This article appears courtesy of RiskHedge, LLC. RiskHedge publishes investment research and is independent of Mauldin Economics. Mauldin Economics may earn an affiliate commission from purchases you make at RiskHedge.com