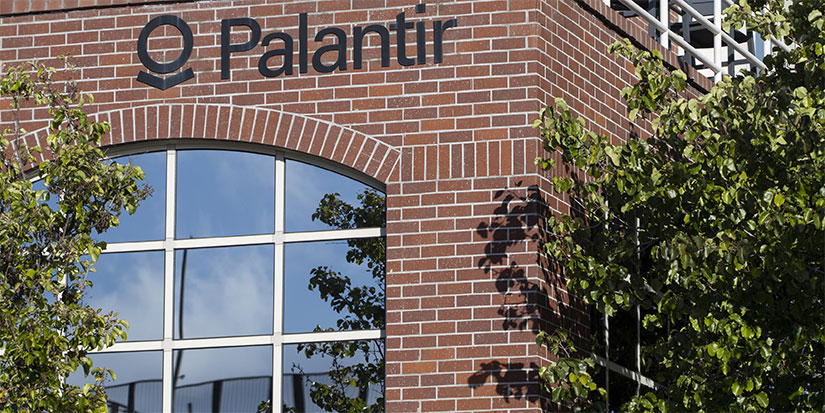 Palantir in for the win—I hope you got on board!
Keith Fitz-Gerald
|
|
February 14, 2023
This article appears courtesy of Keith Fitz-Gerald Research.
---
Good morning!
Traders are busy digesting this morning's CPI report and, as usual, bleeding out the weak money (more in a moment).
That's good because it clears the deck for still higher prices ahead.
Here's my playbook!
CPI "just" 6.4%
Good news: The CPI report hit this morning and has moved down from a peak of 9.1% to "just" 6.4% in January. As we have talked about many times recently, the drivers would be big-ticket items first because that's where the real core demand resides. Fuel oil, gasoline, medical care, electricity, food, and home were all big winners, errr... losers. (Read)
Bad news: The decline was less than expected, which, of course, begs the question about where they find these economists in the first place... but I digress.
Key Takeaway: The game ain't over yet by a long shot. Continue to invest in big energy and—yep, you guessed it—divvies. Upgrade to Paid
Palantir in for the win, shares pop
I had a hunch that this might be "the" quarter… and, as it turns out, that was the case. I've been encouraging you to buy all along, and I hope to heck you have. Most investors will be lucky to see one, perhaps two, Palantirs in their lifetime.
The company posted its first profitable quarter as well as its first annual profit. What's more, it expects 2023 to be profitable, too.
Do NOT fall for the bullsh!t that will follow. Case in point, Citi just reiterated a sell, citing growth concerns. Legions of other quick-buck artists are going to pile on over the next few days. Both will want to create a fade by engineering doubt in your mind. And both will want to accumulate shares even as they attempt to separate you from yours.
Remember: Always do what Wall Street does, not what it says!
Investing in whiskey can make stocks look tame by comparison
Oregon alcohol regulators are under criminal investigation for diverting rare bourbon for personal use.
Investigators have apparently uncovered a long-standing scheme wherein Oregon regulators would abuse their authority to divert valuable booze to specific liquor stores. Then, they'd reserve a few sought-after bottles and swoop in without the public having a chance to beat 'em to the bottle. (Read)
Many investors are positively gobsmacked when they hear about the numbers involved. For example, a single bottle of 1961 Bowmore 50-Year-Old Single Malt Scotch increased from $59,969 in 2020 to $96,923 in 2022. A single bottle of the Pappy Van Winkle 15-Year-Old Bourbon will set 'ya back $2,789.99 via OnlineLiquor.com, as of this morning.
Investing in whiskey can make stocks look tame by comparison. For example, the Apex 1000 Index, which tracks the top 1,000 rare whiskey bottles, grew 416% from 2012 to 2022. The Knight Frank Wealth Report index of rare Scottish single malts jumped 586% over the same time frame.
MyPOV: Investing in fine wine and whiskey can be a super-valuable "alternative" to more conventional alternative assets like gold, silver, and agricultural commodities because both can simultaneously boost returns and de-risk your portfolio.
There are a number of ways to get started if you're interested. Individual brokers can set you up, but trust and access are key. There are several online merchants, including OnlineLiquor.com and Vinovest.com to choose from as well. I personally deal with London-based Oeno Group because it fits my needs.
**Full disclosure: I am both a client and a paid business consultant to Oeno.
Ford: What the fruitloops??!!
Ford announced plans to build an EV battery plant in Michigan with a Chinese partner. According to what is being termed a "novel" deal structure, Ford will make the batteries, but China's CATL will own the tech used to create the cells. (Read)
Talk about a what-the-fruitloops moment!!
I get that this deal has probably been in the works for years and that Ford is desperate to catch Unka Elon, but partnering with the Chinese… now??!!
I'll be selling my shares.
Emerging markets may not be all that
Many investors—professionals especially—are enamored with emerging markets at the moment. Case in point, a new BoA survey found that the number of professional fund managers who are overweight emerging markets increased by 51% points from November 2022 to February 2023—the largest 3-month increase on record.
MyPOV: That's a crowded trade, meaning too many people are shilling the same idea. It makes sense to look at the other side of things under the circumstances. Besides, China has its claws in most emerging markets, and their leadership does not give a rat's patootie about wrecking your portfolio in the name of diversification.
I suggest taking the other side of the coin under the circumstances. Ask yourself which American companies stand to gain the most when the SHTF. My research shows very clearly that it's chips, data security, and even healthcare. As always, OBAers are well ahead of the game! Upgrade to Paid
Bottom Line
People make investing a whole lot more complicated than it has to be.
If you're greedy, use rules.

If you're scared, reduce risk.

If you're worried, stick to the plan.

If you're angry, walk away from the screen.
It's YOUR call (and yes, it always is).
You got this—I promise!
Let's MAKE it a great day.
Keith
This article appears courtesy of Keith Fitz-Gerald Research. Keith Fitz-Gerald Research publishes investment research and is independent of Mauldin Economics. Mauldin Economics may earn an affiliate commission from purchases you make at keithfitz-gerald.com