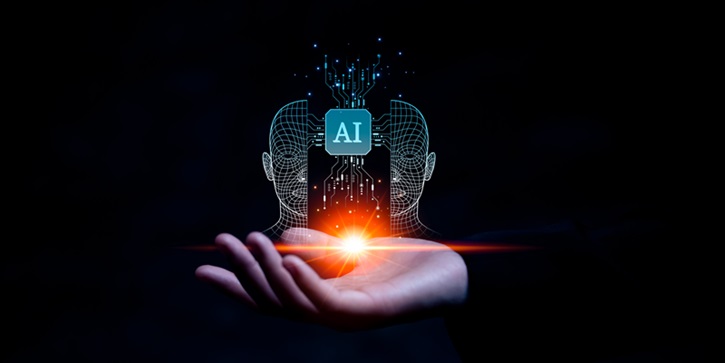 The "new ChatGPT" launches today
Stephen McBride
|
|
November 2, 2023
This article appears courtesy of RiskHedge.
---
Happy Wednesday!
I'm writing you on my flight back home from Amsterdam, where I was for artificial intelligence (AI) and crypto-related research.
I made friends with some incredibly smart folks. It was like getting a glimpse into the future… because these are the folks creating the future.
Let me share my best notes from the field with you today. Let's get after it!
All the world's smartest people are embracing AI—and you better be too.
I was at the Network State Conference, hosted by Balaji Srinivasan.
Here's award-winning journalist Glenn Greenwald presenting (he's one of the good guys):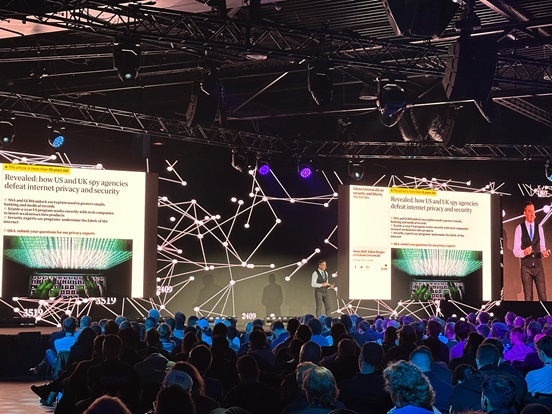 This was the most eclectic mix of people I've ever been a part of.
I met senior managers at Google (GOOG)… the woman who set up and ran Dubai's financial hub… a former US military cyber expert… and ambitious entrepreneurs trying to found new countries.
But all most people wanted to talk about was AI.
If you're wondering whether the AI hype is real, yes—it's real.
Amjad Masad, founder of billion-dollar startup Replit, said "AI is going to be bigger than the internet itself." He told us software engineers are using AI tools to write 70%+ of their code. It basically does their work for them!
I'm no fan of Google as an investment (it's lost its innovative edge). But chatting with one of its senior AI product managers was insightful.
He said Google is integrating AI into all its products—Search, Maps, Gmail, etc. Its ultimate aim is to build an AI assistant that knows more about you than your wife does.
It's clear Google is betting the company on AI. That's the right bet… but I'm not convinced it'll pull it off.
I repeat: All the world's smartest people are embracing AI to get ahead.
I met doctors using AI to bring drugs to market faster. Digital nomads leveraging AI to give their kids a world-class education "on the go." Software developers who—with AI's help—now do a whole day's worth of work in 10 minutes.
Pay attention: All the world's smartest people are going all-in on AI.
This is the next great divide between the "haves" and the "have nots."
Embrace AI or get left behind—that's the big takeaway.
I'll remind you ChatGPT isn't even one year old! In less than 12 months, AI has gone from obscure to the front-and-center investing theme of our generation.
Can you imagine what's possible in the next year… or five years from now?
There will be lots of big winners and losers. AI tech will change everything we do. That's why it's our #1 megatrend inside Disruption Investor.
The "new ChatGPT" launches today.
The next wave of AI hype is about to kick off.
Microsoft (MSFT) rolls out "Copilot" today. It's going to blow people away. This is hands-down the single most important tech launch of 2023.
Copilot is a ChatGPT-like assistant for Microsoft Office users. Think of it like your own personal intern.
Want to create a PowerPoint presentation from messy notes… have AI write an essay for you… or tell you which emails to prioritize?
Copilot does all that for you, and more.
This is a HUGE deal. I think it could be bigger than ChatGPT. Copilot will transform the world of work for the 1.2 billion people who already use Microsoft Office.
Software developers who had early access to this tool were able to do the same amount of work in half the time. From talking with coders in Amsterdam, I can tell you this is a game-changer.
More important, I think it could lead to another "ChatGPT"-style surge in AI stocks like we saw earlier this year.
It will put more "meat on the bone" of AI and show skeptics this tech is for real. Microsoft is going to generate billions of dollars in extra revenue from Copilot. I'm definitely signing up.
Today's dose of optimism…
My daughter Aubrey always draws me a picture before I leave for work trips.
I carry them in my bag as a reminder of the most important job I'll ever have: Being a dad.
Here's her latest masterpiece: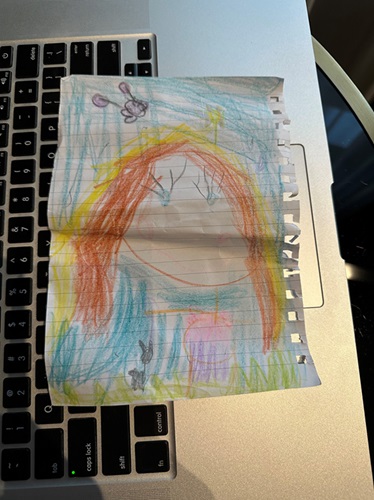 Before I close my laptop, a heads up…
Amsterdam was my final research trip before my BIG upcoming trip.
Soon, I'll finally be able to tell you what's next for me and RiskHedge Research.
Watch your inbox.
Stephen McBride
Chief Analyst, RiskHedge
-

To get more ideas like this sent straight to your inbox every Monday, Wednesday and Friday, make sure to sign up for The Jolt, a free investment letter focused on profiting from disruption.

Expect smart insights and analysis on the latest breakthrough technologies, the big stories the mainstream media isn't reporting on, and much more... including actionable recommendations.

-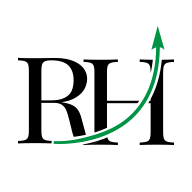 This article appears courtesy of RH Research LLC. RiskHedge publishes investment research and is independent of Mauldin Economics. Mauldin Economics may earn an affiliate commission from purchases you make at RiskHedge.com