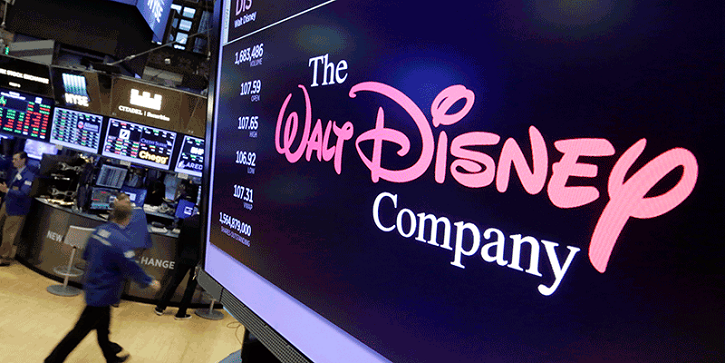 This American icon will own the next decade
Stephen McBride
|
|
November 4, 2019
This article appears courtesy of RiskHedge, LLC.
---
The day we've been anticipating is almost here...
In less than two weeks, Disney (DIS) will launch its new video streaming service, Disney+.
As longtime RiskHedge readers know, I'm pumped about Disney+.
And not just because my daughter LOVES everything Disney (I pre-ordered Disney+ for her last week).
But because Disney's move into streaming will kick off a new era of domination for this American icon.
Did you know 33 million Americans have cancelled cable TV in the past decade?
For decades, cable companies held a near-monopoly on American programming. But as we've talked about, streaming pioneer Netflix (NFLX) came along and smashed the lock they had on TV.
Netflix has added roughly 145 million paying subscribers since 2009. It now has more subscribers than the top three US cable companies combined!
We'll always remember the 2010s as the "Netflix decade." It came from nowhere to pull the rug out from under TV companies that were 10x its size.
In 2010, the CEO of Time Warner Jeff Bewkes was asked if Netflix was a threat to traditional TV. He said, "It's a bit like, is the Albanian army going to take over the world?"
Jeff could not possibly have been more wrong...
But all things end... and the "Netflix decade" ends on November 12.
As we've talked about, for years Netflix was the only streaming game in town.
But now dozens of competitors are racing to launch their own streaming services. Viewers can now choose Hulu… Amazon Prime Video… HBO Now… YouTube TV… and CBS All Access, to name a few.
And because streaming has opened up a whole world of choice, featuring the best shows and movies is what really matters now.
As regular RiskHedge readers know, Disney is far and away the king of producing movies and TV shows people want to watch. And when its Disney+ streaming app goes live on November 12, it will have the greatest content library ever assembled.
When you think "Disney," characters like Mickey Mouse and Donald Duck likely come to mind. But it also owns Marvel, which is the most profitable movie franchise in history.
It owns Star Wars, too, which is the second most profitable movie franchise in history.
And Pixar Animation Studios, which continues to pump out moneymaking sequels to hits like Monsters, Inc., The Incredibles, Finding Nemo, and Toy Story.
Disney also now owns National Geographic, The Simpsons, and Fox Studios, which produced the second top-selling movie of all time, Avatar.
To start, Disney+ will have 7,500 television shows and 500 movies, including pretty much every film your children and grandchildren want to watch.
And it has plenty for "grown-ups" too. For example, a new live-action Star Wars show called The Mandalorian will be exclusive to Disney+.
A trailer for the show debuted on YouTube two days ago. It's already been watched over 7 million times.
Disney has transformed itself from disrupted, to disruptor.
In the Spring of 2015, Disney's chief operating officer Tom Staggs called a meeting with the company's top executives.
Disney signed a deal in 2012 that licensed all its best content to Netflix. In short, it gave Netflix the rights to broadcast everything from Star Wars to Disney's best kids' content.
Staggs worried the company was selling Netflix "the bullets" to shoot and kill Disney's cable TV business.
He was right to worry. It's no exaggeration to say Disney's content MADE Netflix.
Netflix had 25 million subscribers when it struck that deal with Disney. It added 100 million more over the next six years. The whole time, many of its most-watched content like the Marvel superhero movies and Pixar's kids' films were Disney made.
But now Disney is pulling all its content off Netflix and making Disney+ the exclusive home for its best shows and movies.
And it'll cost just $6.99/month!
For roughly the price of a Big Mac meal, you get thousands of hours of world-class content.
What parents with kids under 12 won't sign-up?
And once kids have Disney+, what parent will cancel it if the price goes up a dollar or two? Not going to happen.
When Disney announced details of the service back in April, its stock shot up to all-time highs, as you can see here;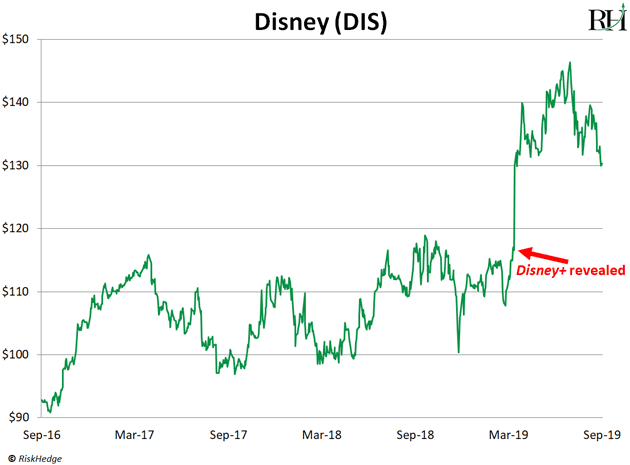 The Disney+ launch will kick off a new era of domination for Disney.
The move to streaming has been a rocky road for Disney. But in the end, it will be worth it.
In the old cable world, Disney relied on "middlemen" cable providers like Comcast to distribute its content. With internet streaming, Netflix took over as middleman. It slashed the cost of "TV" and attracted tens of millions of paying subscribers.
Disney+ cuts out middlemen altogether. Disney collects roughly $1.55/month per Disney Channel subscriber today. Yet tens of millions of parents pay cable providers at least sixty bucks to get the Disney Channel in a bundle.
With Disney+, for just 7 bucks/month, you'll get access to all Disney's best content. By cutting out cable providers, Disney will collect a lot more money per subscriber.
With this deal, I expect Disney to easily get 100 million subscribers by 2024. Eventually, it will dethrone Netflix as the #1 streaming service.
As longtime readers know, I've been recommending Disney stock since it was selling for just over $100/share. Today it trades at roughly $130, and it's still one of my favorite stocks right now.
Disney is the type of stock you buy and hold forever. As I said, I pre-ordered Disney+ last week for my daughter. I expect the profits I earn on Disney stock will pay for it 100 times over.
As for Netflix's stock… continue to avoid it.
If you've been reading the RiskHedge Report, you know I've been "sounding the alarm" on Netflix's troubled business since last July when its stock was trading above $400.
It has fallen to $285 today, and there's nothing but more pain ahead for Netflix. Its stock is likely headed to $250... and dropping below $150 is a real possibility.
Will you be signing-up for Disney+ for your kids or grandkids? Tell me at Stephen@RiskHedge.com.
Stephen McBride
Editor, Disruption Investor
Stephen McBride is editor of the popular investment advisory Disruption Investor. Stephen and his team hunt for disruptive stocks that are changing the world and making investors wealthy in the process. Go here to discover Stephen's top "disruptor" stock pick and to try a risk-free subscription.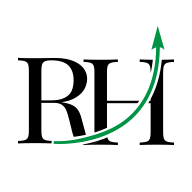 This article appears courtesy of RiskHedge, LLC. RiskHedge publishes investment research and is independent of Mauldin Economics. Mauldin Economics may earn an affiliate commission from purchases you make at RiskHedge.com