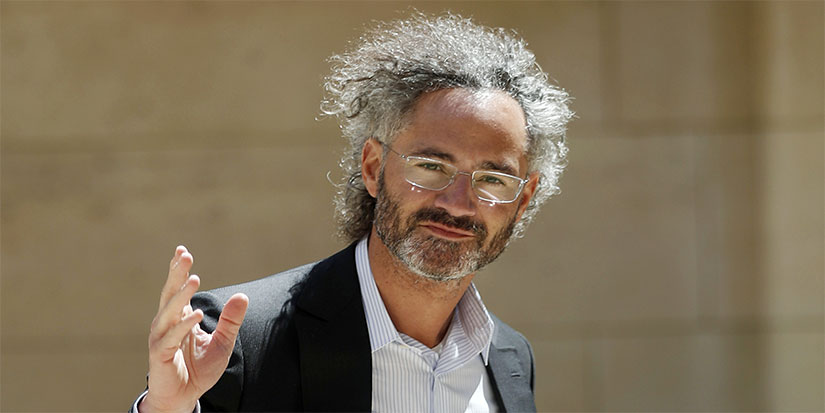 This could be your last chance to buy before this stock pops
Keith Fitz-Gerald
|
|
December 13, 2022
This article appears courtesy of Keith Fitz-Gerald Research.
---
I have repeatedly said in recent weeks that there will be no warning bell when the markets take off, especially if inflation begins to moderate and people equate that with the Fed's next move.
I hope you've listened.
More importantly, I really hope you've been buying the same quality names we talk about frequently. Especially the dividend payers I recommend. Upgrade to Paid
Here's my playbook.
Disagreement (about what happens next) creates opportunity
My colleague and friend, the venerable Dennis Gartman, and I disagreed earlier this morning when it came to how we're approaching the markets. Dennis fears more downside and is set up accordingly while I'm on the hunt for great names at bargain prices.
Maria rightly pointed out that's what makes the markets great, and I couldn't agree more strongly. (Watch)
Nor could I have been happier to see futures take off when the CPI report came in softer than expected. Inflation continues to rage, but today's action is a taste of what'll get unleashed. (Read)
SBF arrested: Get ready for the dirty laundry
Sam Bankman-Fried has been arrested for his role in the FTX collapse, but extradition could take weeks. There may not be a criminal trial until late '23, legal experts say, because the government will need to build an extraordinary case. (Read)
Legions of criminal and civil defense lawyers will make bank by the time the dust settles. Case in point, angry investors have already filed class-action suits against prominent endorsers like Tom Brady, Larry David, and others for failing to do "due diligence before marketing FTX to the public."
I'm curious to see if he rolls for some sort of plea deal. SBF made the rounds with big donations to politicians in both parties, a point I find particularly disturbing and disgusting if his intent was to establish a litigation-proof coating.
I maintain that there will be some really big fish caught in the net, including more than a few private-equity firms if it's proven they knew what was happening but invested anyway.
Moynihan's on the short list or a sh!t list?
Bank of America President Brian Moynihan has reportedly been making the rounds at VIP dinners and functions. Sources say he's been named as a possible replacement for Treasury Secretary Janet Yellen—despite the fact that she says she has no plans to leave. (Read)
A real banker would be good, especially if it's Moynihan. I'd rather have JPM's CEO Jamie Dimon, but that's just me.
Something's afoot.
Palantir could change history
It's only a matter of time before this stock pops, IMHO. Partnerships like the one between Palantir and Crisis24 make it clear just how unique the company really is.
That most investors still cannot fathom a pop is super compelling. (Watch)
I'm going shopping.
Reports like this one are suspect at best.
Citi is out with a report saying that Carvana could perform well in "more normalized" market conditions.
In my best Dr. Evil voice, "Riiiiiiiight."
Sell-side analyst reports are full of bias, laden with traps, biases, and blind spots. That's why it's critical to do what Wall Street does, not what it says.
I would not be surprised to learn that one or more Citi clients want to go in the other direction—meaning to sell/close/lighten their positions—by using a report like this one to encourage retail investors to buy.
Bottom Line
UFB how powerful a single trend line can be.
You know what to do. And, if for some reason you don't, or you'd like some help, I'm here.
As always, MAKE it a great day!
Keith
This article appears courtesy of Keith Fitz-Gerald Research. Keith Fitz-Gerald Research publishes investment research and is independent of Mauldin Economics. Mauldin Economics may earn an affiliate commission from purchases you make at keithfitz-gerald.com