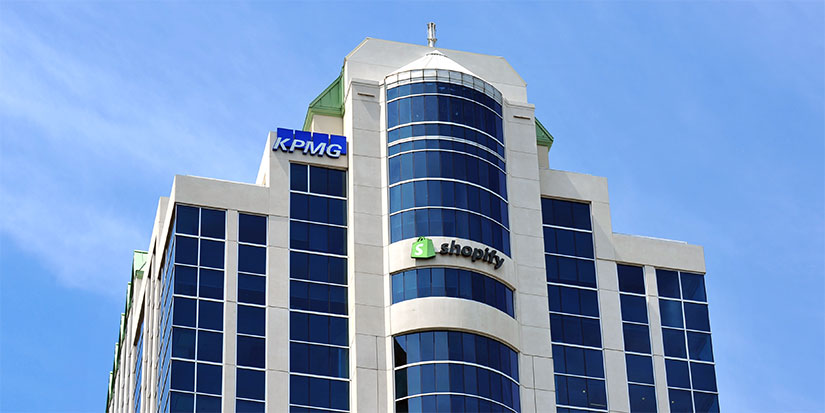 This stock is still a top buy in 2023
Keith Fitz-Gerald
|
|
March 7, 2023
This article appears courtesy of Keith Fitz-Gerald Research.
---
Good morning!
Stock futures are inching higher in the pre-market action as—you guessed it—the US 10YR creeps lower.
The game is pretty simple.
Wait to see what Powell has to say, then… blammo!… it'll be off to the races.
Here's my playbook.
Up or down when Powell speaks?
It's too early to handicap the move, but I guarantee you one thing'll happen.
There will be a series of sharp, quick moves higher and lower to clean out everybody playing too close to the fire with trailing stops and breakout entries. You and I cannot see where those orders are parked, but the Street can because of the way order flow works.
I just took a quick look at the options chains, which can often be a proxy. And what I found is about what I expected to see: the top open interest instruments include VIX calls, QQQ puts, and HYG puts.
Stay frosty and have your buy list ready!
You do have one… right?
And on a side note, it would appear the meme wars continue.
Guess what else I found in the options chains and which option has the most open interest of all?
AMC March 2023 $2 puts with 464,489 contracts, according to Yahoo! Finance.
Doh!
NVDA + MSFT = Massive Profit Potential
How many times have you heard me suggest buying these two companies recently?
Lots.
You cannot have AI without NVDA's chips and GPUs.
NVDA schtuff powers MSFT's ChatGPT, among other things. And it would appear that the narrative is finally catching on. Better late than never, I suppose. (Read)
NVDA is now up 117.83% from 52-week lows of $108.13, set on 10/13/22. MSFT is slower off the blocks, but still up 20.35% from its 52-week lows of $213.43, set on 11/4/22. The former is trading at $236.30 as I type and the latter at $256.90, according to Yahoo! Finance.
Selling Cash-Secured Puts and LowBall orders could work nicely if there's a Powell-induced pummeling on tap. If not, existing shares may perform quite well, and that'll be perfectly fine with me.
STILL a top stock to buy in 2023
The story is pretty simple.
This company's an e-commerce game-changer and now has so much e-comm flowing through it that it's second only to Amazon.
I shared SHOP with the One Bar Ahead® Family last October when it was just $27.21 a share. Anybody following along as directed had the opportunity to capture at least 100% when SHOP turned in a high of $54.49 on 2/2/23.
Could SHOP do it again?
There are NO guarantees whatsoever—past performance and all that jazz—but I submit the opportunity is definitely there, considering that shares have pulled back to what is now "just" a 58.88% rise since last October. The share price is $43.18 as I type.
OBA Investing Point: I am continually amazed at how many investors still don't make the connection between tech and the world we're gonna live in... versus investing in struggling companies that represent the world we're leaving behind. If you'd like help charting a course, I'm here. Upgrade to Paid
Cathie Wood sees this stock 5X higher—is she right?
Tech maven Cathie Wood's ARK Invest sees Riskified (RSKD) 5X higher over the next decade because of AI adoption and e-commerce.
Is she right?
Wood is super smart, no doubt about it. I respect her work tremendously.
That said, I have a hard time believing that'll be the case, for two reasons: a) Much bigger players are already working on the kind of risk modelling it does to mitigate buyer transaction fraud; and b) there will be a buyout long before shares appreciate to those levels if it really does have something.
I'd rather stick with my favs, including those with substantially higher liquidity and quality.
What the media is missing when it comes to tech layoffs
The headlines continue to rage when it comes to tech layoffs. They're being called everything from a winter wave to firemaggeddon. Meta, for example, is expected to send another few thousand people packing as early as this week. (Read) SiriusXM is reportedly giving the pink slips to several hundred, which works out to about 8% of the company's headcount. (Read)
What most people are missing.
Tech is still hiring.
Differently.
Tech companies are no different from traditional, non-tech players trying to make a buck in that they've got to have the right people doing the right jobs to maximize value. What Big Tech is realizing is that they simply don't need legions of highly paid brats sitting around in lavishly decorated playpens when ChatGPT and other AI engines can write their own code.
Code that, I might add, can produce billions of dollars in revenue.
Bottom Line
Many people think they can't make it in the markets because they're run by exceptional people.
Not true.
The markets are run by people who see profits exceptionally.
My job is to help you do that.
Now, as always, let's MAKE it a great day!
Keith
This article appears courtesy of Keith Fitz-Gerald Research. Keith Fitz-Gerald Research publishes investment research and is independent of Mauldin Economics. Mauldin Economics may earn an affiliate commission from purchases you make at keithfitz-gerald.com