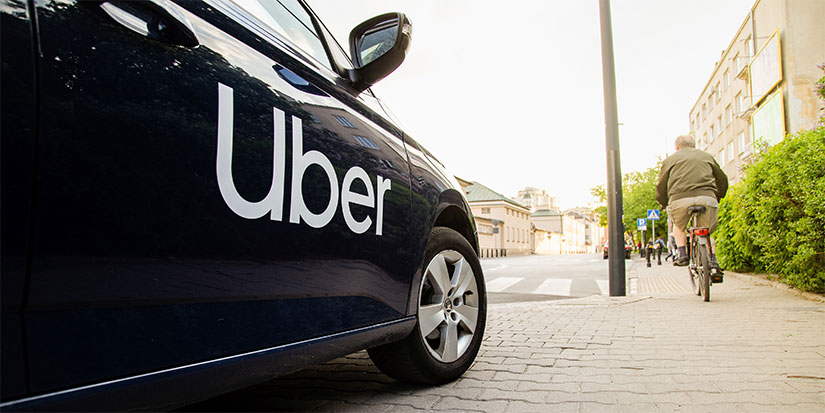 Uber vs. Apple isn't what you think
Keith Fitz-Gerald
|
|
May 2, 2023
This article appears courtesy of Keith Fitz-Gerald Research.
---
Howdy!
Markets are in the red ahead of the Fed.
No matter.
There's always a way into the fight and, more importantly, a path to profits.
Here's my playbook.
Pfizer tops expectations despite Covid vaccine declines
It's the same old story.
Many skittish retail investors fear the worst instead of planning for the best. Predictably, they get caught offsides at the worst possible moment.
That's too bad because it doesn't have to happen.
Buying the world's best companies never goes out of style.
Pfizer is a great example.
The company just beat both revenue and earnings expectations despite widespread fears over declines in Covid-related revenues. (Read)
What catches my attention, though, has all but escaped the mainstream... execs maintained 2023 forecast numbers and see $67B–$71B on tap. The yield is now an impressive 4.18%, and shares are just 2.16% off 52-week lows.
What happens next could really be amazing! Upgrade to Paid
Chegg says ChatGPT is killing its business, but...
Online education company Chegg says that ChatGPT is killing its business.
Not true.
ChatGPT is exposing weak management who didn't plan for the emergence of AI-driven competition.
Strikes me as a lot like the dog ate my homework.
Shares are down -46.6% in the premarket as I type.
OBA Investing Implication: I talk constantly about the importance of rock-solid, visionary management as a key investing input and, sadly, companies like Chegg reinforce my contention. Sure, they're a smart team, but evidently, they're not smart enough. Contrast that with Microsoft, for example.
Uber vs. Apple
Investing is a game of choices.
Many people find Uber to be a compelling investment because ride-hailing seems new to 'em. The company just posted solid results. (Read)
I've got a different take.
Uber isn't going to change the world anytime soon. Anybody with a car, a bike, or even roller skates can compete. To borrow a term from billionaire entrepreneur Peter Thiel, it's "n+1."
Naturally, the Technorati bristles when I highlight the obvious. Many are keen to remind me that shares are up 44.70% over the past five years versus the S&P 500, which is –14.12% according to Yahoo!Finance.
Apple is "zero to 1" and has tacked on 244.40% over the same time frame.
Just sayin'.
Investors: If you have no idea what I'm talking about and why this matters, do yourself a favour and read Peter Thiel's book, Zero to One. Uncle Elon and El Zucko are both fans, btw.
WEF is WTF when it comes to jobs
I said months ago that layoffs being highlighted in the news were not a sign of impending economic doom like most believed but a realignment of workforce capabilities consistent with newly emerging tech, AI, and data-driven job creation.
It appears I may have been on to something.
A new World Economic Forum (WEF) survey shows that 80%+ of surveyed companies will incorporate digital platforms, education, and workforce development by 2027. Further, 74.9% said they'd introduce AI while 25.6% said that AI will facilitate job creation. (Read)
The survey also found that more than half of all global workers will have their "core skills" unchanged for at least the next five years while 44% will see 'em shift, which, of course, requires new training.
AI, machine learning, information security... all growth areas.
Clerks and admin... toast.
Investing in this environment isn't especially challenging.
Companies trapped by legacy costs and job functions will find it hard to make a buck while those that embrace the future and are free to develop new data-driven skill sets without the baggage will prosper.
Anecdotally, it's the difference between a Ford or a GM and a Tesla. Or a traditional utility versus a newly minted solar provider capable of distributed power generation.
Avoid the former; buy the latter.
Marathon to analysts: What margin compression??!!
Headlines for green energy continue to say we don't need companies like MPC anymore.
Their financial results say otherwise.
Marathon Petroleum Corp. (MPC) posted more than a threefold increase in quarterly profit and boosted the share buyback program by $5 billion. Management said the crude capacity utilization for the quarter was 89% down slightly from last year's figure of 91% but still incredibly high. (Read)
Then there's the margin compression so many were expecting.
What margin compression?
Marathon saw margins soar 70.8% to $26.15 per barrel compared with a year earlier.
Even in the best-case scenario, it's a transition to green energy, not a light switch shutting off oil and natural gas all at once. There are energy companies out there that have operations in upstream, midstream, downstream energy as well as a growing green energy portfolio.
We have one of my favourites in the OBA portfolio and the numbers—remember those—suggest that it's on track for some great results for those who own it. Dividend investors love it, btw. Upgrade to paid
Bottom Line
People are fond of saying "Keep It Simple Stupid."
I don't think that's quite right.
Keeping things stupid simple produces better results.
At least in the financial markets anyway.
Now, and as always, let's MAKE it a great day!
Keith
This article appears courtesy of Keith Fitz-Gerald Research. Keith Fitz-Gerald Research publishes investment research and is independent of Mauldin Economics. Mauldin Economics may earn an affiliate commission from purchases you make at keithfitz-gerald.com