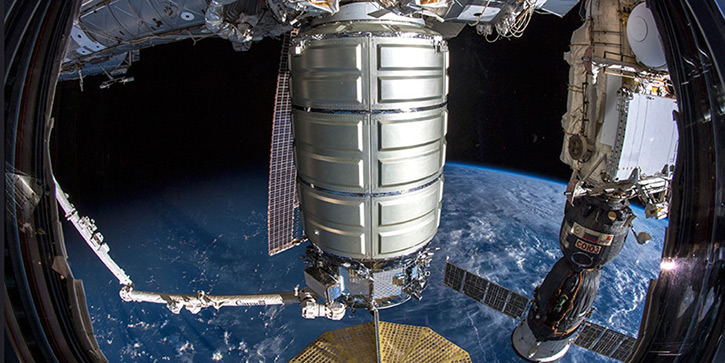 When Will the US Get Attacked in Space?
Chris Wood
|
|
November 26, 2018
This article appears courtesy of RiskHedge.
---
It was thought to be a piece of junk floating around outer space… until it came to life and started zipping around.
Former Air Force Major General William Shelton called that "concerning."
It turned out that Object 2014-28E was actually a Russian satellite "playing dead."
It was designed to lay dormant to avoid attention. Then, when it woke up, it could get close enough to inspect other satellites or latch onto them.
Or, as the US military feared, potentially sabotage them.
You probably don't spend much time thinking about what's happening in outer space. But I can assure you the US military does.
Its network of satellites orbiting earth are crucial to its ability to defend America. Without them, the military couldn't guide missiles or monitor troop movements.
A loss of its satellites would also short-circuit warning systems, leaving the US military in the dark.
Russia and China Threaten the US in Space
A recent "Threat Assessment" from the US Intelligence Community read:
"Both Russia and China continue to pursue antisatellite (ASAT) weapons as a means to reduce US and allied military effectiveness."
As you can imagine, the US military takes this threat seriously. Lately, it has plowed more and more money into defending its satellites in space.
This year, the Air Force has asked for an 8% increase in space funding. That's after securing a big increase in last year's budget.
Now, I've been a professional investor for almost 15 years. In that time, I've developed a few a guiding rules.
One of them is to follow government money.
Where there's a lot of government money being thrown around, there are often great opportunities for investors like us to profit.
The "Holy Grail" of Space Investing
Satellites cost a fortune to manufacture and launch. On average, it costs around $500 million to build a typical weather satellite and put it into orbit. A spy satellite might cost an additional $100 million.
But get this: there's no reliable way to maintain, repair, or refuel a satellite.
That leaves the US military and private companies that operate satellites in an unusual situation.
They pour more than $250 billion a year into developing, building, launching, and providing services for satellites…
But once a satellite leaves earth, they can't protect their investment.
The average low Earth orbit (LEO) satellite stays in orbit for about five years. When it runs out of fuel, gets damaged, or becomes obsolete, that's it.
It's now a worthless piece of space junk.
As you can imagine, the ability to extend the life of a satellite through refueling or repair is something of a "holy grail" for the satellite industry.
It would save tens of billions of dollars.
And the US military will happily pay a handsome sum for the right solution.
Well, one company is on the cusp of figuring it out…
Making a Deal with the US Military
In June, defense company Northrop Grumman (NOC) bought a rocket-making company called Orbital ATK for $7.8 billion.
Many analysts say Northrop overpaid.
I completely disagree. Northrop is playing the long game.
Orbital ATK builds communication satellites, spacecraft that deliver cargo to the International Space Station, and rockets for NASA.
It also builds missiles for the military.
But what I'm really interested in is its Mission Extension Vehicle (MEV).
The MEV is designed to dock with and take over the operation of another satellite.
"We take it over like a jet pack in orbit," says Tom Wilson, president of space logistics at Northrop Grumman Innovation Systems.
The goal of the MEV is to dock with a certain type of satellite, then take over the propulsion system so the satellite can remain operational for five more years after it runs out of fuel.
As one of the five major defense contractors, Northup is already a trusted partner to the US military. My research suggests that the US military will make a deal with Northrup to develop and build out a whole fleet of MEV satellites.
In the meantime, Northrup will make money selling its MEV capabilities to private companies.
Beyond their importance to the military, satellites are crucial to everyday life.
Without them, hundreds of millions of internet connections would go dead. Your cell phone and TV would probably stop working. Credit cards and ATMs would go dark.
Even before factoring in the big growth I expect from MEVs, Northrop is already very profitable.
Over the past year, it earned $2.3 billion, or $14.54 per share, on $27.0 billion in sales.
Its MEV program will help sales and profits grow to new highs.
Now's a great time to buy Northrop stock. It has pulled back from its recent record high of $360 in April. At under $280 today, it's now 7% less expensive than the S&P 500.
Meanwhile, its earnings are growing significantly faster than the average S&P 500 company.
Northrop also pays a big dividend of $4.50 per share. And it has an impressive record of raising its dividend for the past 15 years straight – including during the 2008 financial crisis.
Chris Wood
Chief Investment Officer, RiskHedge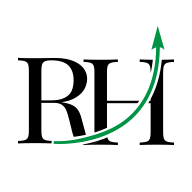 This article appears courtesy of RH Research LLC. RiskHedge publishes investment research and is independent of Mauldin Economics. Mauldin Economics may earn an affiliate commission from purchases you make at RiskHedge.com