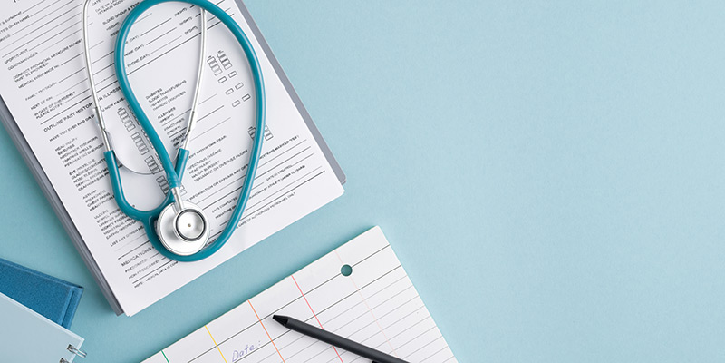 Why I was in the hospital
Stephen McBride
|
|
June 14, 2021
This article appears courtesy of RiskHedge, LLC.
---
I had to rush my daughter to the hospital on Tuesday.
Aubrey slipped getting out of the pool and banged her head.
She's fine now and only needed a few stitches… but something strange happened when we arrived at the emergency department.
All the computer systems were down. The electronic health records were "locked."
When we walked in, the receptionist had to write our name on a whiteboard.
Hackers recently took over Ireland's health service.
Cybercriminals seized all the medical records in the country…
And demanded a $20 million ransom for their return. It caused total chaos.
Tens of thousands of hospital appointments were cancelled. Lab test results had to be manually written down and put into filing cabinets. It was like a throwback to the 1970s with nothing but pen and paper.
And this is only one of the major cyberattacks to happen in just the past month…
A few weeks ago, Colonial Pipeline—the largest fuel pipeline in the US—was hacked.
Nearly half of the fuel supply for the Southeastern United States flows through this pipeline.
It was forced to shut down for the first time in its 57-year history… and pay a $5 million ransom to get rid of the hackers.
Then cyber criminals targeted the world's largest beef producer, JBS. It had to close all its US meatpacking plants after hackers seized its computer systems.
Remember: all these hacks happened in just the past month!
Every week, we're hearing about another major security breach.
The Treasury Department. A major gas pipeline. The IRS. A Florida city's water supply. And now, the world's top meat producer.
Last month, the Justice Department declared 2020 the worst year ever for cyberattacks.
And a new report from cyber firm Check Point Software shows the number of hacks has doubled in the first half of 2021. In short, cyber-crime is absolutely rampant right now.
Here's the thing about cyberattacks: They are "sneaky."
You read about these big hacks and quickly push them to the back of your mind. Folks always think, "It won't happen to me."
But remember, everyone from the IRS… to the NSA… to Amazon… to Boeing has been hacked in the past couple of years. If hackers can penetrate ultra-secure IRS systems… they can get you, too.
And because cyberattacks happen through a computer screen, they seem "less real" than, say, a burglar breaking into your home. So most folks don't take the necessary steps to guard against hackers.
That's a shame because the consequences of being hacked are very real. Hackers can steal your money, ruin your credit, access your secrets, and devastate your reputation by assuming your identity.
Longtime RiskHedge readers who read my Florida Lawyer story know a cyberattack can literally ruin your life.
Last November, I told you my top piece of cyber advice that could save you $25,000+…
Call your homeowner's insurance provider and ask if cyberattack and identity theft coverage is covered in your policy.
If it's not, I urge you to tack on the extra coverage as soon as you finish reading this.
As I explained, it's very cheap… Liberty Mutual, for example, offers a plan for just S1 a month. Like all insurance, you hope to never use it. But it might just save you tens of thousands of dollars one day.
Several RiskHedge readers wrote me saying: "Stephen, I took out the insurance… but what preventative measures can I take to warn off hackers?"
Here's the one simple step you can take today to protect yourself and your family against 99.9% of attacks.
I mentioned America's largest fuel pipeline was hacked a few weeks ago. It took the pipeline down for six days and caused gas shortages in several states.
Do you know how it happened?
It wasn't some mastermind cyberattack involving months of planning. Hackers simply broke into the system using an employee's username and password.
The breach wouldn't have happened if the employee had used two-factor authentication (2FA).
There's no 100% foolproof way to guard against hackers, but 2FA will greatly reduce your risk. A 2019 report from Microsoft concluded 2FA can block 99.9% of automated attacks.
Here's how it works.
You only need a username and password to log into most websites. 2FA adds a second step to that process.
Take signing into your banking account for example. Once you enter your details, most banks will send you a one-time code via text message.
You then type that code into the "app" to gain access. This second step ensures hackers can't get into your bank account without having access to your phone.
In short, 2FA makes certain your password isn't the only line of defense against cyber criminals. These days, everyone from PayPal… to Amazon… to Facebook and Google offer this added level of security.
There's one serious mistake most people make with two-factor authentication.
Take Mark Yusko, for example…
If you don't know Mark, he's the CEO and founder of Morgan Creek Capital Management, where he managers billions of dollars. Mark told me how he fell victim to what's known as a "SIM swap attack" over dinner in San Diego a while back.
Hackers called up AT&T pretending to be Mark. They convinced the customer service rep to switch his phone number over to a SIM card they owned.
This handed scammers control of Mark's phone. So they were able to intercept text-based 2FA checks that protect everything from his online banking to his Amazon account.
Scammers can easily hijack your smartphone too. And that makes 2FA text messages or authenticator "apps" vulnerable.
That's why I recommend you buy a physical 2FA device, like a YubiKey. The YubiKey is a small metal key about the size of a USB stick: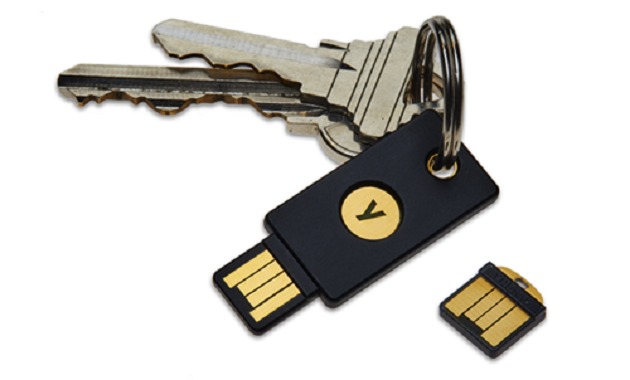 Source: YubiCo
This fob plugs into your computer or phone, acting as the second layer of security. In short, it's the most secure way to use 2FA. A hacker can hijack your phone and text messages, but it's far more difficult to snatch an actual key off your keychain.
The newest YubiKey costs between $50 and $60. That's a steal.
Don't make the common mistake by thinking a cyberattack, "can't happen to me."
Now's the time to take the right preventative steps.
​Stephen McBride
Editor — Disruption Investor
P.S. Since I didn't share a new moneymaking opportunity with you today… I want to point you to my colleague Chris Wood's exciting microcap play.
Most people think you need to bet on bitcoin to see explosive gains in a matter of months, but Chris' microcaps have outperformed the popular cryptocurrency—by a wide margin.
And he says this one could be his most lucrative yet…
Stephen McBride is editor of the popular investment advisory Disruption Investor. Stephen and his team hunt for disruptive stocks that are changing the world and making investors wealthy in the process. Go here to discover Stephen's top "disruptor" stock pick and to try a risk-free subscription.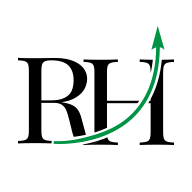 This article appears courtesy of RiskHedge, LLC. RiskHedge publishes investment research and is independent of Mauldin Economics. Mauldin Economics may earn an affiliate commission from purchases you make at RiskHedge.com