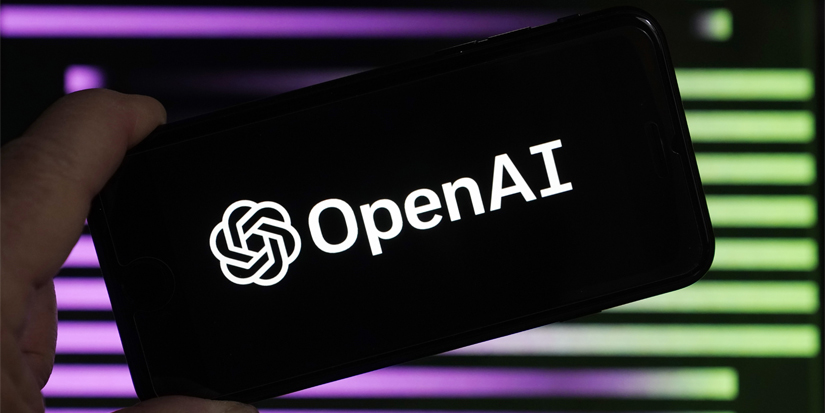 Why I'll continue to buy this stock
Keith Fitz-Gerald
|
|
August 29, 2023
This article appears courtesy of Keith Fitz-Gerald Research.
---
Howdy!
The markets are rolling around like a kid in a haystack this morning.
That's normal, especially for late-summer trading.
If that doesn't make sense, think about it this way.
We're largely through earnings, so the major indices are going to lurch from headline to headline and, not surprisingly, from stock to stock. At least until the Fed's next follies or until somebody grabs a mic. [facepalm]
Do yourself a favour…
Here's my playbook.
Any investor who doesn't take AI seriously isn't paying attention
OpenAI is rolling out a new business tier that's 2X faster than ChatGPT-4 and has no usage caps. There are also apparently API interfaces on order. Block, Canva, and Estee Lauder Cos are reportedly already beta testing (or have been all along). (Read)
Translation: AI continues to accelerate, and companies that sign up first are going to be the best in class in their respective industries.
This is a BIG deal because many companies have banned ChatGPT, including Apple, Amazon, Samsung, JPMorgan Chase, and Bank of America, among others—based on fears that sensitive proprietary data may inadvertently get regurgitated and leaked.
I may have to do a little extra digging because there could be a special investing portfolio here.
Hmmm.
Meanwhile, I can only wonder how happy Microsoft is with this.
Double hmmmm.
Goldman under Solomon reminds me of Microsoft under Ballmer
Goldman is apparently unloading two different consumer banking units in order to focus exclusively on its ultra-wealthy clientele.
Word is out that the firm has reached a deal to unload the company's Personal Financial Management (PFM) unit for the "mass affluent." The buyer is Creative Planning, a Kansas-based wealth management firm headed by Peter Mallouk, author of several personal investing books. (Read)
GreenSky, the consumer lending unit, is also apparently on the chopping block as final terms get worked out with groups featuring Apollo Global Management Inc., Pagaya Technologies Ltd., and Sixth Street. (Read)
And, to make the trifecta complete, scuttlebutt on the street is that Goldman is also trying to end its much-ballyhooed partnership with Apple.
Talk about comeuppance.
CEO David Solomon was supposed to lead Goldman away from volatile capital markets and into consumer banking, along with a less-wealthy management clientele. Yet, earnings on Solomon's watch are the lowest they've been in three years, and the push into consumer banking has been a bust on three fronts.
Reminds me of former Microsoft CEO Steve Ballmer's tenure.
I could make the argument that GS stock might be worth it again if the company is serious about getting back to its (highly profitable) roots, but I'd like to see a drop to $300 or less first.
Why I'll buy this stock all day long
I'm very happy to pick up more shares of Chevron and continue to reinvest what I have.
Shares have fallen from a 52-week high of $189.68 and are based around $160, which means it's "on sale."

The dividend is a healthy 3.77% and has been growing at 5.80% a year for the past 5 years.

The company has one of the best breakthrough alternative investing portfolios (yes, oil companies invest heavily in alternative energy).

Chevron has spent billions on capex over the past few years, and my back-of-the-envelope calculations suggest that it may boost earnings 2–4% a year over the next decade.

Even the most aggressive scientists estimate that it'll be decades before we can move away from dinosaur juice as a function of transportation but also tens of thousands of industrial processes.
META killed a Chinese disinformation campaign
META has apparently identified a Chinese disinformation campaign generating positive news about China while simultaneously dissing journalists, Chinese critics, the US, and anybody else it wanted.
Team Zuck describes the network—which it calls "Spamouflage"—as the largest-known operation of its kind and links it to Chinese law enforcement. (Read) Not that this is a surprise, but the network was or is present on nearly every popular Western social media platform, including Medium, Reddit, Tumblr, YouTube, and X, formerly known as Twitter.
Owning cybersecurity defense stocks is no longer optional. Upgrade to Paid
Billionaires are buying, which tells me a split might be coming
Looks like I am no longer a lone voice in the wilderness when it comes to NVDA, which I have repeatedly encouraged investors to buy since last October and through much of this year.
Some of the biggest and most successful Wall Streeters have also loaded up on Nvidia. That tells me there could be another split in the works. The last one was just 2 short years ago and 4-to-1.
Names include:
Jeff Yass and Susquehanna International, the fund he manages, bought more than 5.4 million shares of the graphics processing unit (GPU) designer.

James Simons of Renaissance Technologies acquired 1.9 million shares.

John Overdeck and David Siegel of Two Sigma Advisers bought 1.6 million shares.

Israel Englander of Millennium Management added more than 1 million shares, raising the company's holdings in the GPU designer past $1 billion.

David Tepper and Appaloosa added 870,000 Nvidia shares to its portfolio.
**YahooFinance/SEC filings as of June 30.
I hope I own enough shares!
Bottom Line
Work as hard as you f-ing can now.
Invest.
One day, your money will repay the favour.
As always, let's MAKE it a great day.
You got this!
Keith
This article appears courtesy of Keith Fitz-Gerald Research. Keith Fitz-Gerald Research publishes investment research and is independent of Mauldin Economics. Mauldin Economics may earn an affiliate commission from purchases you make at keithfitz-gerald.com