Get In the Money... And Learn How to Assemble a
Market-Beating Portfolio

Today

We'd like to invite you to give In the Money a risk-free try today. We've pegged this premium alert service at a retail price of $2,495—and it's worth every penny.

Readers who've followed our options recommendations since launch just over 2 years ago have earned $7,800 in income alone... excluding capital gains on the stocks.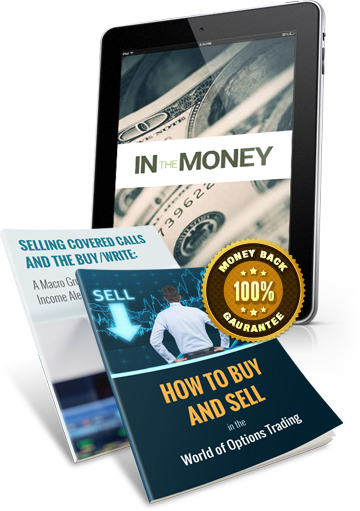 As a subscriber, you'll receive the monthly newsletter issue—published on the second Thursday of every month—as well as weekly email updates and alerts to inform you of new investment opportunities that require immediate action.
There's no risk in trying it: You have a full 90 days to decide if In the Money is for you. If you're less than 100% satisfied, for whatever reason, simply cancel within those 90 days for a full, prompt, and courteous refund—no questions asked.
Even if you miss the deadline or decide to cancel after the 90 days are up, we'll still give you a prorated refund on the remainder of your subscription.
So you have literally nothing to lose by trying In the Money
Your gain, on the other hand, could be significant.
As soon as you sign up, you'll receive a welcome email with links that give you instant access to...
The current issue of In the Money, including the full portfolio and archives

Special Report #1: Selling Covered Calls and the Buy/Write: A In the Money Guide

Special Report #2: How to Buy and Sell in the World of Options Trading
Give In the Money a try today. Getting started is easy: Just fill out the order form below, and boost your portfolio with their perfect blend of macro and micro expertise.
To limited risk and wide-open upside.