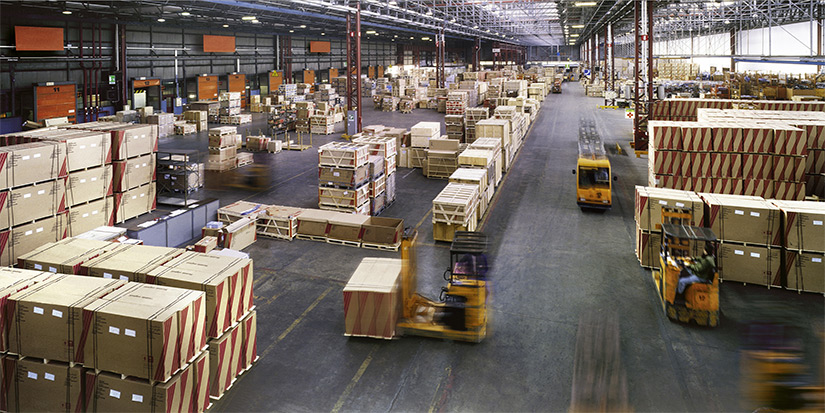 I've Waited 5 Years for This Opportunity with Sam Zell
---
Billionaire Sam Zell is a legend in the real estate world.
He's known as a ruthless dealmaker with a salty mouth and an extraordinary, 50-year track record.
If you're familiar with Zell, it's probably because he practically invented real estate investment trusts (REITs). In the process, he's handed investors gains of 242%... 738%... even 3,218%.
I've been waiting years for the chance to put my money on a new Zell company. And it's finally happening.
See, one of Zell's REITs recently announced a transformational merger with a big industrial real estate player. This deal is creating a rare opportunity to profit from an essentially "new," high-growth Zell company.
Zell made it easy to invest in real estate.
It used to be a difficult process. You actually had to buy a piece of property, find tenants, and collect the rent.
REITs trade just like stocks. So, instead of buying a piece of property yourself, you can invest in a basket of real estate holdings through an ordinary brokerage account.
REITs are also required to pay out 90% of their taxable income to shareholders. That's cash you get to collect every quarter, year after year. And if you don't like what management is doing, you just click "sell."
Zell's REITs have a long history of creating shareholder value…
With Equity Residential (EQR), Zell offered investors an easy way to invest in apartments… and grew it into a $30 billion company. Equity Residential has returned 738% since it started trading in 1993.
Zell's Equity Lifestyle (ELS) was another big winner. Before he created this REIT, the only way to invest in RV parks was to go out and buy one. And more important, run one.
Equity Lifestyle gave investors a new and highly profitable way into the industry. Equity Lifestyle has returned 3,218% since it started trading in 1993.
Then there was Equity Office, another Zell REIT that owned large office buildings. Early investors saw their money grow by 242%. (In 2007, private equity giant Blackstone bought the whole company in a $23 billion deal and took it private.)
Today, we have a "new" opportunity to put our money on Zell…
The company I'm talking about is Equity Commonwealth (EQC).
Now Zell is putting some of that cash to use.
In May, Equity Commonwealth announced that it was merging with Monmouth Real Estate (MNR) in a $3.4 billion deal. Zell and his team will run the new, combined company. It will focus on industrial real estate—meaning warehouses.
Industrial real estate is in high demand.
And ecommerce is driving a lot of that.
As I'm sure you know, ecommerce is big and growing. Online sales are projected to reach $908 billion this year, and $1 trillion in 2022, according to eMarketer.
It takes a lot of warehouse space to hold all the pet food, socks, and a zillion other things we buy from Amazon (AMZN) and other online retailers. And we want all of that stuff fast—often within a day or less.
The only way to push delivery times down is with strategically located warehouses. And the new version of Equity Commonwealth will be in a great position to capitalize on that.
The new combined company has a lot of room to grow.
When the deal closes, it will still only have a $5 billion market cap.
Zell grew Equity Lifestyle from a small base and turned it into a $30 billion business. I wouldn't be surprised to see something similar with the new Equity Commonwealth.
As I mentioned earlier, I've been following this stock closely since Zell got involved. In fact, I've been on every one of their quarterly conference calls since 2016… watching and waiting for the right entry point.
This is a rare opportunity to own a Zell-backed real estate company, essentially from the ground floor up.
There have really only been three other opportunities like this in the last 30 years.
One detail I want to highlight—Equity Commonwealth's deal with Monmouth has not closed yet. Although I expect that to happen in the next few months, if not sooner.
Also, Monmouth has a group of disgruntled investors who think Zell is underpaying for the company. I disagree—and so does Monmouth's board.
This deal has strong board support, and I think it's very likely to close. However, in the unlikely event that it doesn't, Equity Commonwealth would be a Zell-run cash shell with a few properties. That's still worth investing in—Zell would likely find something else to buy and ultimately generate strong shareholder returns.
Last week, we talked about adding high-conviction stocks, or "wealth accelerators" to your portfolio. Equity Commonwealth (EQC) is an excellent candidate for this. My research shows that now is the time to buy.

—Thompson Clark
Editor,
Smart Money Monday
P.S. If you have questions about the merger or other opportunities in the real estate space, write to me at subscribers@mauldineconomics.com. I read every email sent to me.
Suggested Reading...