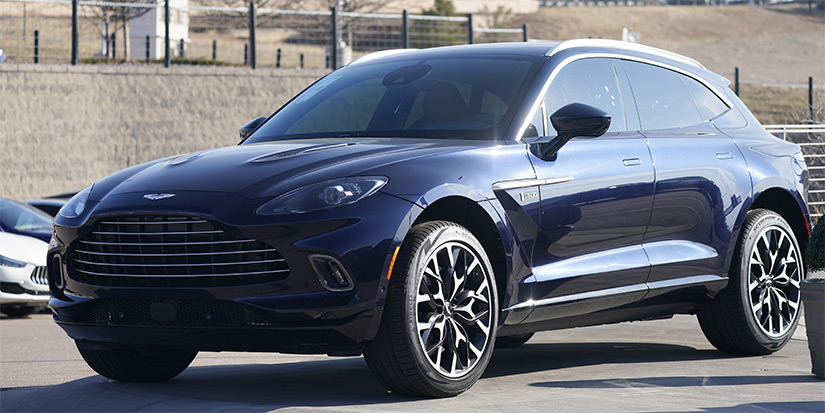 There's 4X Upside Potential in This Luxury Carmaker
---
The world's third richest person didn't disrupt anything…
He didn't create a new industry, invent a new biotech drug, or launch his own spaceship.
Instead, he's an older French guy. And for a while this year, he was actually the #1 richest person in the world, briefly topping Jeff Bezos and Elon Musk.
His name is Bernard Arnault, and he's the chairman of luxury powerhouse LVMH Moët Hennessy - Louis Vuitton SE (LVMUY).
LVMH owns a variety of luxury brands you're likely familiar with—like fashion label Louis Vuitton, Hennessy cognac, Dom Pérignon champagne, and hotel chain Belmond. It also bought American jeweler Tiffany & Co. earlier this year.
Arnault has built a fortune selling fancy things to other rich people. And he's delivered major profits to LVMH shareholders in the process. The stock has skyrocketed 727% over the past 15 years. That's nearly triple the S&P 500's 250% return over that period.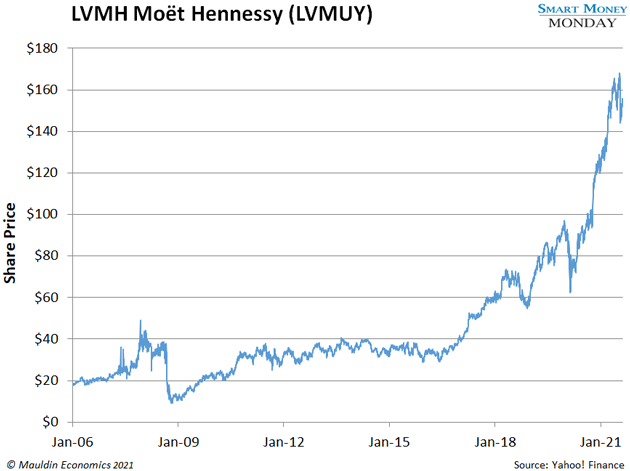 LVMH is a rare bird—there are only a handful of publicly traded luxury companies.
But almost all luxury stocks do well.
One reason is the high margins on luxury goods. A $5,000 Louis Vuitton bag costs 100 times more than a $50 bag from Kohl's. But it doesn't cost 100 times more to make.
Another reason is that luxury spending has been growing for years. This is partly because, yes, the rich are getting richer. But also because of the growing wealth of consumers worldwide.
Regardless of where you live, a big part of "keeping up with the Joneses" is showing that you have money. A new $5,000 handbag is one way to do that.
So is a diamond necklace. Or a $25,000 watch.
I've been following Swiss luxury goods company Richemont (CFRUY) for years…
Richemont owns high-end jewelers like Cartier and Van Cleef & Arpels, watchmakers Piaget and Montblanc, and an assortment of other luxury brands.
Like LVMH, Richemont has delivered sizable gains to shareholders. Its stock has shot up over 330% since 2009.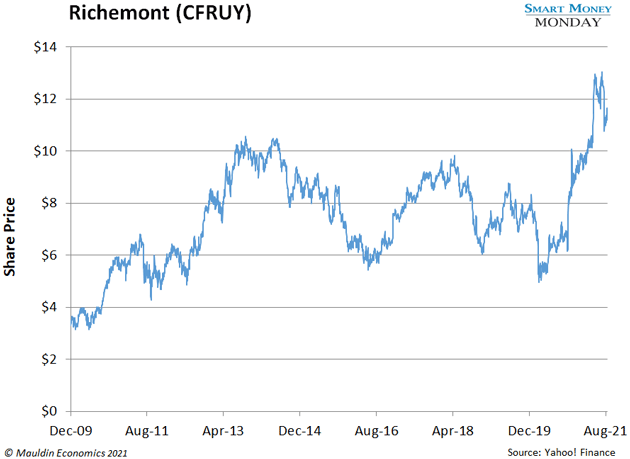 Ultra-luxury automaker
Ferrari N.V. (RACE)
has also handed investors phenomenal returns. Ferrari went public in 2015, after spinning off from
Fiat Chrysler (FCAU)
. It's soared nearly 300% since. That's more than double the S&P 500 over the same period.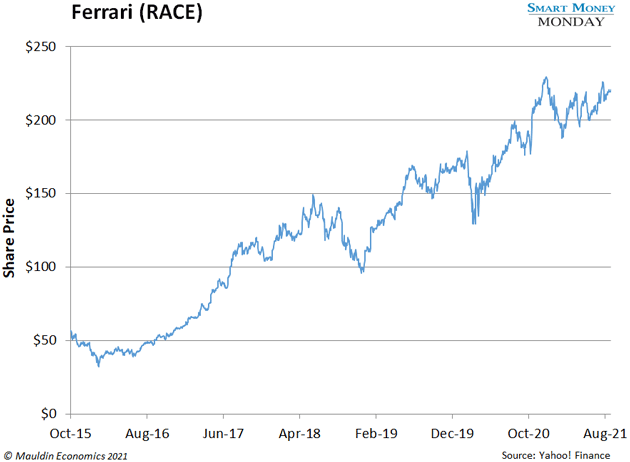 That brings me to the best opportunity I see in luxury stocks right now…
British carmaker Aston Martin Lagonda Global Holdings plc (AML.L). Many people know Aston Martin from the James Bond films.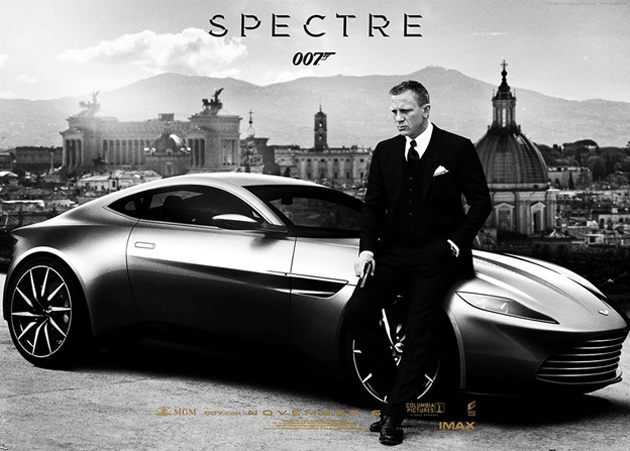 Source: 007 Museum
Aston Martin went public in 2018. And frankly, it's struggled quite a bit since—shares are down over 80%. Part of the problem was the old owners. They borrowed too much money. And they didn't have the right product line.
By early 2020, Aston Martin was on the verge of bankruptcy. But the company has started to make a remarkable turnaround, thanks to Canadian billionaire Lawrence Stroll. And I expect the stock price to do the same.
Regular readers know that we follow the dealmakers here at Smart Money Monday…
People like Lawrence Stroll, who's pocketed millions helping grow (and sell) brands like Tommy Hilfiger and Michael Kors. Stroll also owns one of the top Formula 1 racing teams.
In January 2020, Stroll took a sizable stake in Aston Martin, agreeing to purchase up to 20% of the company. Since then, he's fixed the company's balance sheet. So, it has plenty of cash now. And it's on track to successfully roll out its new luxury SUV, the DBX.
As an added bonus, Aston Martin is getting millions of new eyeballs on its cars through the Aston Martin F1 racing team.
Keep in mind, Ferrari is the only other pure-play ultra-luxury car stock. And it currently has a $41 billion market cap, while Aston Martin's is hovering around $3 billion.
I doubt Aston Martin will be as big as Ferrari anytime soon. However, if the company hits its earnings projections (and my research indicates it can), it could soon be worth $10 billion or so.
This stock is not without risk. That said, it's an iconic luxury brand, with a billionaire dealmaker pulling the strings, and 4X upside potential. I own shares of Aston Martin, and you should consider buying some, too.

—Thompson Clark
Editor, Smart Money Monday
P.S. Please send over any questions you have on luxury stocks—you can reach me at subscribers@mauldineconomics.com.
Tags
Suggested Reading...