Settled Science
Stay Up to Date!
Simply enter your email below and click SIGN UP!
May 29, 2015
Dear Reader,
In the 1970s, when I was in college, some department of the United Nations was making the rounds at universities giving presentations about the overpopulation problem. I was puzzled because I was familiar with the work of Warren Thompson, the demographer who predicted the depopulation trend that today is already full-blown in the West and quickly catching up elsewhere.
So I went to the presentation. What I remember all these years later is charts that showed population increasing while oil and other resources plummeted, as well as pictures of starving masses to give us all an idea of just how dismal life was going to be in the next 10 or 20 years. Of course, there were also experts from famous universities who seemed charmed by the rubes in Idaho where I matriculated.
The solutions put forth in the UN presentation were straightforward: Students should demand action on overpopulation problems and support politicians who would carry the agenda forward by awarding increased control over business activities to government. Oh, and the United Nations needed a lot more money if it was to oversee the salvation of humanity before it was too late.
The cognitive dissonance I felt that day verged on pain. I knew the math because my economics professors tended to be big on that sort of thing. And the math showed that birth rates fall as incomes increase. Already, in the '70s, trend analyses indicated that populations would stabilize in the West before the start of the 21st century and then begin to head downward, as they have done.
However, the UN speakers said nothing about any of that. I left that day feeling as if I had just attended some sort of revival meeting for an "end times" church. All of the elements were there, from the sinfulness of man (capitalist greed) to the need for repentance if we were to escape the looming apocalypse.
I recently ran across a quote by economist and social theorist Prof. Thomas Sowell, who wrote, "One of the scariest aspects of our times is how seldom either people or policies are judged by their track record."
That is clearly the case.
We live in fascinating times. For most of my life, we regular folk have been lectured by our intellectual superiors in media and academia about the horrors of overpopulation and the need for families to reduce birth rates. Those of us who actually understood the demographics knew the overpopulation story was nonsense, but it's hard to fight glamorous, well-funded fearmongering with mathematics.
As a result, "overpopulation deniers" spent a lot of time both furious and depressed: furious that people who claim the mantle of science were spouting malarkey, and depressed because so many supposedly educated people believed them. Finally, we're seeing this particular delusion begin to fade.
Unfortunately, the people who predicted an overpopulation apocalypse—including the US president's chief science advisor—have been spared any analysis of their track record. So the same group has moved on seamlessly to a series of doomsday scenarios that, coincidentally, also require more government control of everything. The only problem they don't seem to grasp is the real one, perhaps because they invested so much in the overpopulation myth.
To restate the obvious but apparently difficult-to-grasp facts:
Younger populations have very low healthcare costs and a higher percentage of productive workers.

Older populations have higher healthcare costs and a much greater percentage of retired and disabled individuals.

Older populations are way more expensive than younger populations, and at the same time, their productivity is lower.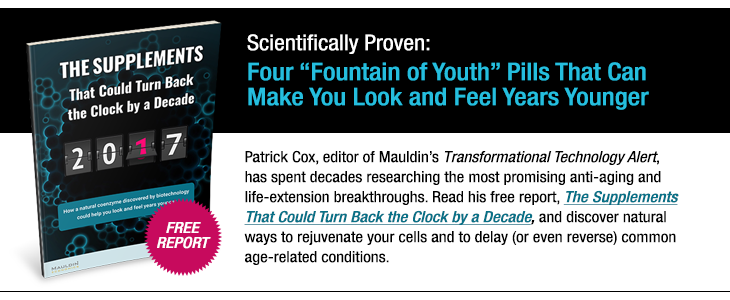 So the old financial models are breaking down. The same trends are at work in Asia and Africa, by the way, but they're developing much more swiftly than they did in Europe and North America. This is because the technologies that caused the demographic transition in the West don't have to be re-invented, so they are being adopted rapidly as developing-world wealth increases.
A few weeks ago, I saw an article in The Washington Post titled, "Bad news for older folks: Millennials are having fewer babies." What a change this represents. Not that long ago, the intellectual elite would have celebrated falling birth rates. We've seen no celebrations, however, for reasons that are made clear in this article. I'll excerpt the first two paragraphs:
First comes love, then comes marriage, then comes baby in the baby carriage.
These days, with the proliferation of niche dating apps and sexting platforms, there's no shortage of innovations to help secure the first milestone in that sequence. But while romance may still blossom, the other two signposts seem to be in short supply. And the dearth of the last one—childbearing—may have ominous consequences for the economy.
As the title accurately states, this is bad news for older folks. The generous transfer payments the baby boomers have put in place for their own retirement are threatened by reduced economic productivity (and tax revenues) due to sub-replacement birth rates. This is the case in America and across most of the Western world.
Moreover, it's actually worse than most people realize. For years, I've been telling people that the Social Security Administration has been cooking the books to hide just how unsustainable our current system really is. So I was happy to see several papers by researchers at Harvard and Dartmouth documenting this fact. The papers are online and can be accessed here and here, but you can get the general gist here, where Gary King, a professor at the Institute for Quantitative Social Science at Harvard, explains his work.
He begins, "The accuracy of U.S. Social Security Administration (SSA) demographic and financial forecasts is crucial for the solvency of its Trust Funds, government programs comprising greater than 50% of all federal government expenditures, industry decision making, and the evidence base of many scholarly articles." [Emphasis mine.]
King goes on to state that the government's biases have "led them to also miss important changes in the input data such as retirees living longer lives, and drawing more benefits, than predicted by simple extrapolations." Can I get an Amen?
So we're finally beginning to see some recognition of the real problem, namely that the population as a whole is getting older. And, as the papers' authors point out, we're living even longer than we think we are. In fact, the increase in life spans will continue to accelerate, raising the average age of society along with the higher medical and retirement costs associated with the aged.
Dramatic increases in births would lower the average age and increase the ratio of payers to beneficiaries, but I don't think there's much we can do about falling fertility rates—at least not in the short run. Radical tax reductions for families, allowing one spouse to stay at home with the kids, might be an incentive to have more children, but chances are small that this will happen in the current fiscal environment.
So there is only one solution: Emerging disruptive biotechnologies can and must extend health spans for longer working and investment careers. This is the only way to provide the necessary funds for a significantly older population.
My upcoming ebook The Methuselah Effect describes the coming "gray tsunami," its potential effects on society, and how new biotech breakthroughs can help us get through this major transition. Watch for more news on the book in your inbox in the coming weeks.
Sincerely,



Patrick Cox
Editor, Transformational Technology Alert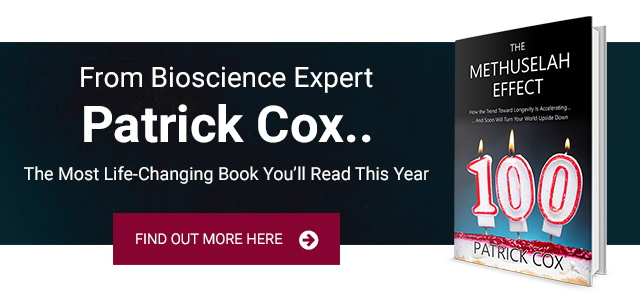 Discuss This
We welcome your comments. Please comply with our Community Rules.