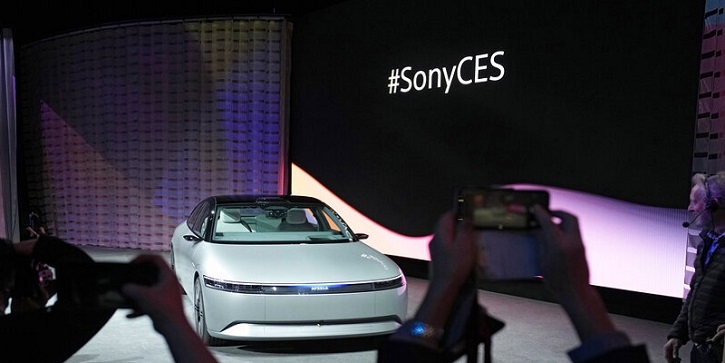 Are self-driving cars dead?
Chris Wood
|
|
January 16, 2023
This article appears courtesy of RiskHedge.
---
A big shift in Las Vegas… The death of profitless tech ventures… Project 5X company named CES Innovation Awards Honoree… Can Roku make good TVs?… Dr. Copper is predicting a 2023 stock market rally…
1) Big changes were afoot at the world's biggest tech show this year…
Every January, tech firms gather in Las Vegas at the Consumer Electronics Show (CES) to feature their latest and greatest gadgets. Think futuristic concept cars, robots, and other exciting but "out there" tech.
I've attended in the past, and it truly is the ultimate insight into the future of innovation.
From what I'm hearing, this year's CES was all about tech that can make investors money NOW.
That's a big shift. The focus for the past couple years has been on self-driving car technology. While that's a trillion-dollar opportunity, it's unclear when self-driving cars will actually hit the market.
I performed deep research into self-driving car tech way back in 2015. And many of the problems preventing mass adoption still exist, like hacking vulnerability, regulation, and software malfunctions.
I don't think we'll see self-driving vehicles on public roads until at least 2030. And they won't be common until at least 2040.
2) That doesn't fly with investors who've lost all patience for "might make money someday" tech…
For the past couple years, when interest rates were zero and free money was plentiful, investors had endless patience for exciting projects that might make money "someday."
This year's CES confirms that's no longer the case. As does this big news out of Google: Business Insider just reported that Google's famed Moonshot division—which poured billions into futuristic tech like Waymo and Verily, is refocusing on immediately profitable projects.
This is further evidence that the 2020/2021 bubble has fully deflated. I'm excited for 2023 because the stage is set for real, growing, and profitable disruptive companies to shine.
3) Electric vehicles (EVs) took center stage at CES…
2022 was the best year for the EV industry by far. Global EV sales jumped 60% compared to 2021, despite overall car sales declining.
Every legacy car maker is eager to capitalize on this opportunity. Several presented at CES. I was most impressed with Mercedes' Vision EQXX. The car looks like a futuristic version of a vintage James Bond car. And it can drive a stunning 620 miles on a single charge.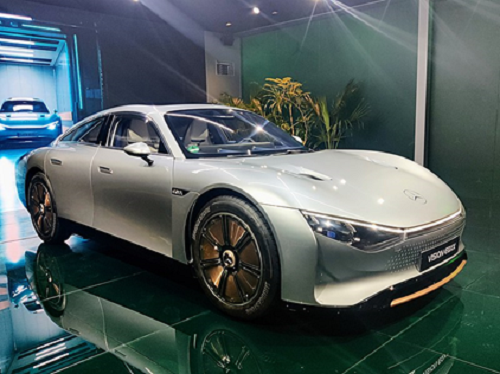 Source: Wikipedia
4) John Deere (DE) received two awards at CES for its driverless tractor…
While self-driving cars are years away, self-driving tractors are here and now.
John Deere is the standout. It received two awards at this year's CES for its driverless tractor. It's guided by GPS and six pairs of stereo cameras for detecting obstacles. And given the growing labor shortage, it couldn't come at a better time.
I like how Deere is investing in cutting-edge technologies. It keeps it ahead of the pack. And just a few days ago, the company announced it's finalizing an agreement with a satellite partner to create geospatial maps farmers can use to monitor and track crops from their phones.
Deere's a great company, and its stock recently broke out to new highs.
5) Quite a few early-stage disruptors that I recommend in my Project 5X advisory were at CES. One of them was even named a CES Innovation Awards Honoree…
Meta Materials (MMAT) received the honor for its NanoWeb technology. NanoWeb is a conductive film made of an invisible metal mesh.
You can install NanoWeb on windshields for defogging and de-icing. It can act like an invisible 5G antenna. Or you can use it as protection against microwave radiation. Uses for this breakthrough material are almost endless.
Paid-up subscribers can read more about Meta Materials in the March 2022 issue of Project 5X.
6) I was also impressed with Roku (ROKU) launching its own line of TVs…
Starting in Spring, Roku will sell 11 TV models ranging from 24 to 75 inches, with prices between $119 to $999.
Roku is largely a software company. Moving from software to hardware is tough. Margins are lower, and it requires engineering and manufacturing expertise and a huge upfront investment. Most companies move from hardware to software to boost profits, not the other way around.
But I think Roku will succeed. Roku's been making streaming boxes for over a decade, so it has hardware expertise. Roku also launched speakers back in 2018. I own a pair, and they're excellent.
Roku is a great buy-and-forget stock. It's down 90% since its peak and looks attractive at current prices. Despite operating in a highly competitive market, Roku has grown rapidly over the last five years. Its sales are up 2,400% as more and more people ditch cable.
I suggest investing a small amount, like $1,000. Then try to forget about it and ignore the short-term volatility. Check back in a couple years, and there's a good chance your investment will be worth multiples of what it is today.
7) Finally, "Dr. Copper" is breaking out…
Copper is one of the world's most important commodities. It goes into everything from piping to electrical wire... to cars, smartphones, and TVs.
Many seasoned investors look to copper as a bellwether—a leading indicator for the economy and stock market. If copper is rising, it means the economy is likely healthy.
RiskHedge Chief Trader Justin Spittler shared this chart of copper. As you can see, copper bottomed in July and has since rallied more than 30%.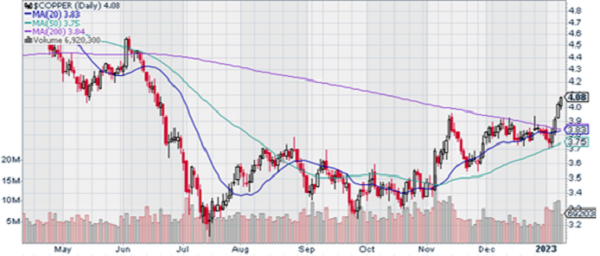 If Dr. Copper is right, the economic slowdown is already behind us. And there won't be a recession as everyone's predicting. It's a good sign for the 2023 stock market.
Chris Wood
Chief Investment Officer, RiskHedge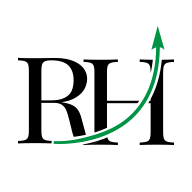 This article appears courtesy of RH Research LLC. RiskHedge publishes investment research and is independent of Mauldin Economics. Mauldin Economics may earn an affiliate commission from purchases you make at RiskHedge.com