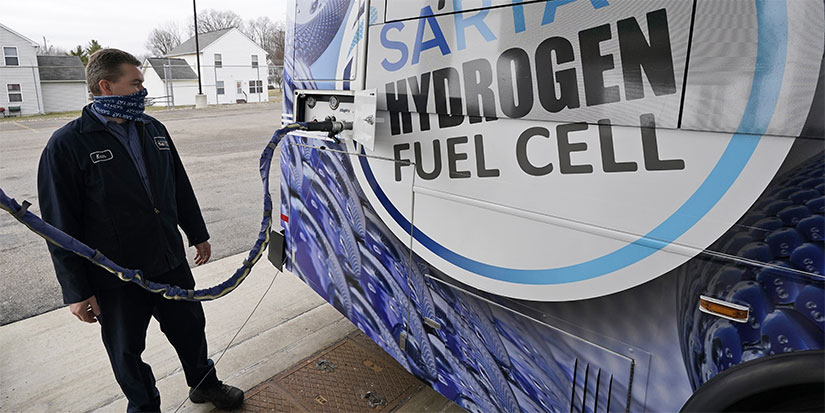 This stock could double in '23 and might be worth a punt
Keith Fitz-Gerald
|
|
January 17, 2023
This article appears courtesy of Keith Fitz-Gerald Research.
---
Good morning!
A quick welcome to the 202 new readers who have joined us this week! If you're reading along and don't have your own subscription, join the One Bar Ahead® Family of smart, fun, and like-minded investors around the world! Upgrade to Paid
Traders are cleaning house this morning, as I suspected might be the case.
The first order of business will be to run the stops (which appears to have happened in the early going) before reverting to an upside run that establishes positions for longer-term swings.
Always do what Wall Street does, not what it says!
Here's my playbook.
The "split" will not be pretty
This earnings season will be characterized by the heroes and the zeroes. Case in point: JPM and Morgan Stanley both hit it outta the park. But Goldman biffed it badly with the worst loss in a decade. (Read)
Why you should care. Wall Street knows that the very best companies will continue to put up the numbers, so they're buying long-term positions even as they use short-term chaos to shake the weak money out. Don't let it be you!
OBA Thought: The earnings "split" I warned about recently is starting—meaning the best companies will put up great numbers, but those on the margins will not. It's yet one more reason you want to invest in the best and ignore the rest—which, of course, we talk about frequently.
Moments like this can be great for "pairs" trades—meaning you are simultaneously long the strong and short the weak. You can do the same thing with options, BTW.
China's population falls for the first time since the '60s
China's been a numbers game for as long as I can remember. That's because the working population drives something called the "window of opportunity," which is a reflection of working-age population and expected economic growth. (Read)
Why YOU should care—and right now, doggonit! A falling population means slower growth. That's currently viewed as a COVID-related problem when it comes to China, but I think it's symptomatic of a much longer-term problem. India is next. The US, BTW, is already well along the curve.
Profound implications most investors will miss. Take Japan, which is the role model here. They already sell more adult nappies than baby diapers, and have done so since I broke the story on FBN years ago when I shared that tidbit with a stunned Stuart Varney. China's Baidu reports that baby stroller searches are down 41% since 2018 while searches for elder care jumped 8X. Medicine, technology… they're all gonna change.
Savvy investors who get in early will reap the rewards. Elder care and anti-aging are both key investment themes for the next decade, which is why the One Bar Ahead® Family is already ahead of the game. Upgrade to Paid
Meanwhile, Chinese stocks are in rally mode.
Oh, cluck
Egg prices have more than doubled in the past year, according to Forbes and USDA data. (Read) My wife had more than a few choice Japanese words when she noted that eggs rose 59% in December 2022 alone! Chances are she's not alone, either.
The problem isn't just inflation, though. There is an avian flu ripping through chicken farms that has resulted in 57 million birds being culled in 47 states. That's more than the 50 million culled in 2015. California, being California, recently enacted a law requiring egg producers to raise cage-free hens, which explains the $7 a dozen prices you're paying. Doh!
Meanwhile, Cal-Maine Foods (CALM) is up 38.13% over the past 12 months and 50.95% since the start of 2022.
A wildcard that could double in '23
Greenies have largely poo-hoo'd hydrogen fuel-cells. Plug Power (PLUG) has gotten positively hammered as a part of that. Shares have fallen 47.8% from 52-week highs and are now trading at just $16 and change.
The investing thesis is simple. Plug has several deep-pocketed partners, including Renault and SK Group, that could help move the company to profitability if there's a breakthrough. Or at least the perception of one.
Might be worth a punt. Hmmm...
OBA Thought: Behavioral finance is a key input on a trade like this because what you're hoping to latch onto is the last remnants of meme-related behavior and, specifically, a FOMO-driven "rush to riches" by people who cannot separate fantasy from reality. Tactics count, too. It's a super-speculative idea, so treat a trade like this as Las Vegas money. Free drinks are optional if it pays off.
Rare oxides game-changer
What's happening. LKAB, a Swedish mining company, said it identified over one million tonnes of rare earth oxides in northern Sweden, making it Europe's largest deposit and one of the largest found recently. (Read)
Why you should care. Rare earth oxides are used in everything from clean energy to consumer electronics. And they're "rare"—hence the name.
A much larger narrative is being overlooked. Many analysts are focused on how the supply chain will change... which is true. The narrative has been for constantly increasing prices, but I think the opposite is true. The discovery of a deposit this large could a) push down prices as new supplies come online and b) reduce dependence on China. Both means lower input prices and higher profit margins.
In my best New Yawk accent… yous guys know what to do. Defense contractors use a lot of rare earths, as do hydraulic frackers and greenies. I've got my eye on three, and two are already in the OBA portfolio. Upgrade to Paid
Bottom Line
I find myself thinking about an old Japanese proverb this morning.
理念なき行動は凶器であり、行動なき理念は無価値である.
Translated…
Vision without action is a daydream. Action without vision is a nightmare.
No nightmares!
We have a vision, and we know what actions need to be taken to make it happen.
I am with you every step of the way.
As always, let's get out there and MAKE it a great day!
Keith
This article appears courtesy of Keith Fitz-Gerald Research. Keith Fitz-Gerald Research publishes investment research and is independent of Mauldin Economics. Mauldin Economics may earn an affiliate commission from purchases you make at keithfitz-gerald.com