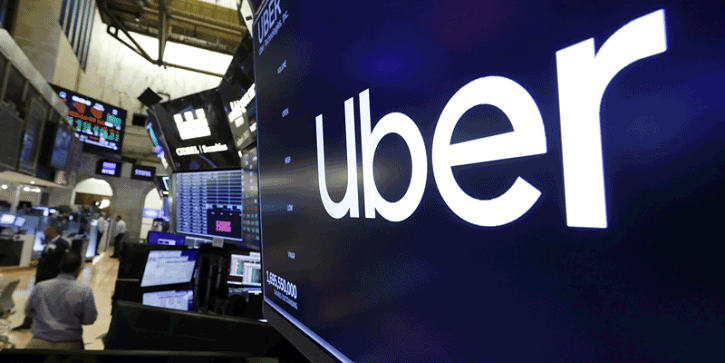 I hated this stock… now I'm buying it for 2020
Stephen McBride
|
|
December 23, 2019
This article appears courtesy of RiskHedge, LLC.
---
Of all the stocks I covered this year... I was hardest on Uber (UBER).
I caught some flak for writing "buying Uber stock is the dumbest thing you can do with your money in 2019."
Although my call ruffled feathers, I stand by it. Since Uber IPO'd in May, the stock has plunged 35%. And it was just plain wrong how the media hyped up its IPO, luring in novice investors who didn't know any better... only to watch their money go up in smoke.
To be clear, I love Uber's service. It's cheap, easy, and WAY better than regular taxis. But it's been a horrible, money-losing business.
The fares it charges aren't nearly enough to cover its expenses. In the first six months of this year, it blew through over $6 billion!
In May, I said "Uber will never make money."
I now expect Uber to turn a profit for the first time ever next year. And I believe its stock has bottomed and will stage a big rally in 2020.
What changed my mind? Remember, Uber essentially invented the formerly red-hot sector of ridesharing. Although Uber was a true disruptor, it had a big problem: its service is pretty easy to copy.
Competitors sprouted up all over the place. In ridesharing, you've got Lyft… Grab… Didi… Juno… Ola… and Taxify.
The "Uber Eats" food delivery service competes with Grub Hub… Doordash… Postmates… Just Eat… and Caviar.
This was a total nightmare for Uber.
In an attempt to steal Uber's customers, its rivals cut prices to the bone. For example, in the six months leading up to its IPO, Lyft (LYFT) handed out discount coupons for a third of all rides!
And Doordash was deliberately losing money on every order to lure away Uber's customers.
In short, Uber was under assault. At least a dozen competitors were losing piles of money, on purpose, in order to steal business from it.
Uber was forced to slash its prices, which cost it dearly. As I mentioned, it blew through $6 billion in just the first six months of 2019… more than it lost over the previous seven years combined!
Unbeknownst to many, a "visionary" investor was fueling this price war...
Have you heard of Masa Son?
He's Japan's richest person, and CEO of the world's largest venture capital firm, Softbank Group (SFTBY). Softbank stands for Software-bank and is famous for handing out generous checks to early-stage disruptors.
Back in 2000, Masa Son invested $20 million in "China's Amazon," Alibaba (BABA). Today Alibaba is the eighth-largest publicly traded company on earth. But back then, NOBODY had heard of it. It was a private company with a dozen or so employees.
That $20 million investment is worth over $100 billion today! Masa banked a mind-blowing 5000X payoff.
In 2017, Softbank made headlines again when it plowed $9 billion into Uber. But Masa didn't just invest in Uber. He handed out billion-dollar checks like candy to many of its rivals... enabling them to undercut each other in a "race to the bottom."
But Softbank has finally sobered up...
As you may know, Softbank screwed up big time when it invested billions into coworking company WeWork.
Once a phenomenon, WeWork became a laughingstock. In October, it was forced to disclose the staggering sums of money it was losing. Its value collapsed, and Softbank took a huge $5 billion loss.
Since that debacle, Softbank and other investors have been far more cautious about investing in money-losing businesses. In fact, investors have run out of patience for money-losing ridesharing companies.
New York's #3 ride-hailing service—Juno—went bust in November.
Food delivery company Postmates has shut offices and laid off hundreds of staff.
"Asia's Uber" Grab shelved its IPO.
And in an effort to slash costs, Just Eat and Grub Hub are looking to merge.
Meanwhile, Uber has only one real rival left in America: LYFT (LYFT).
For the first time ever, Lyft started raising prices across the board last month.
For years, Uber was in an impossible position...
A dozen rivals with seemingly bottomless pockets were trying to run it into the ground.
But those days are over. In short, Uber is now free to hike prices and focus on turning a profit.
In fact, Uber's adjusted EBITDA margins have crept up from 8% to 22% in the past few months. And the amount of money Uber collects on each trip jumped to its highest level in over two years.
Uber expects to be profitable by 2021. I think management is "lowballing" its forecast, and it will make money in late 2020.
Here's the bottom line… Uber's stock was a total disaster in 2019, as you can see here: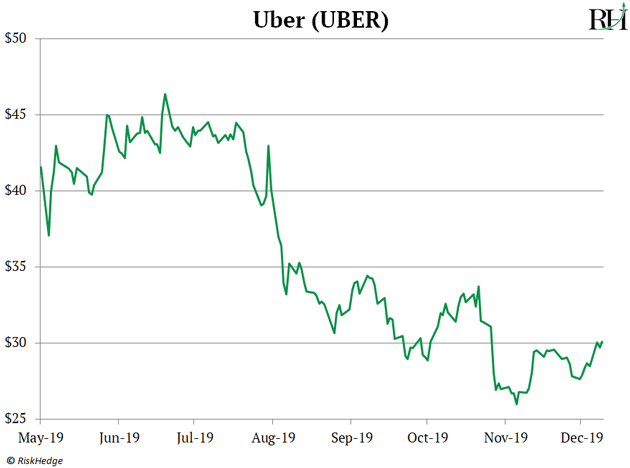 But now its business is improving rapidly, and its stock is on sale.
Uber's stock could easily climb 50% over the next 12 months as profits start to come in.
That's all for this week. But before I go...
Readers like you often ask me...
How exactly do I identify stocks that hand out big, quick profits like The Trade Desk (196% profits in 12 months) and Alteryx (175% profits in nine months) did?
For the first time, I've written down my answer right here.
It's called the D-Force... and it's led me to a new under-the-radar disruptor stock that holds a total monopoly on the world's most important piece of technology.
Go here to get the full story.
Happy Holidays!
Stephen McBride
Editor, Disruption Investor
Stephen McBride is editor of the popular investment advisory Disruption Investor. Stephen and his team hunt for disruptive stocks that are changing the world and making investors wealthy in the process. Go here to discover Stephen's top "disruptor" stock pick and to try a risk-free subscription.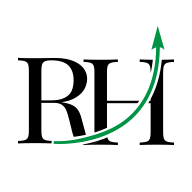 This article appears courtesy of RiskHedge, LLC. RiskHedge publishes investment research and is independent of Mauldin Economics. Mauldin Economics may earn an affiliate commission from purchases you make at RiskHedge.com