Ian Bremmer: Cyberterrorism Is Coming… And That Worries Me A Lot
Stephen McBride
|
|
June 6, 2017
This article appears courtesy of RiskHedge.
---
BY STEPHEN MCBRIDE
While there's been much speculation that North Korea has developed a deliverable nuclear missile, a different type of terror worries Ian Bremmer.
Speaking at the Mauldin Economics' Strategic Investment Conference, president and founder of Eurasia Group, Ian Bremmer, said cyberterrorism is now his big concern.
"Terrorist organizations are now stronger than they have been before. But they still haven't displayed a lot of capacity to do damage with cyber."
"I talk to experts in this field all the time… and they say it's coming."
What will it mean when groups like ISIS and Al-Qaeda acquire the capabilities to launch cyberattacks? Mauldin Economics interviewed Bremmer to get to the bottom of the issue (full video interview below).
What Cyberterrorism Will Look Like
When asked what cyberterrorism will look like, Bremmer surmised, "First of all, their [terrorists'] ability to start funding themselves by having cyber capabilities to start stealing significant amounts of cash… the North Koreans are now doing that."
Bremmer was referring to the February 2016 cyberattack against the central bank of Bangladesh, during which $81 million was taken from their accounts through the SWIFT network in just a few hours.
"When Boko Haram or ISIS start having [cyber capabilities], the threat to the United States suddenly becomes a hell of a lot greater."
As George W. Bush said in a 2002 speech, "It's a different kind of war than our nation has seen in the past. One thing that's different is oceans no longer keep us safe."
The Tools to Counter Terrorism
Bremmer went on to discuss how he sees Western governments coping with the growing problem of terrorism, both at home and abroad.
"I think the tools we are willing to deploy [to combat terrorism] are less about trying to provide feasible options to them, and more about tracking them, preventing them from getting into your country… lots of surveillance."
However, Bremmer acknowledges that this solution will not get to the heart of the issue…
"That doesn't, in any way, alleviate the challenge of tens of millions of young Muslim men that are increasingly inclined toward more radical options for expressing their frustrations."
How Will the Rising Tensions Play Out?
For Ian Bremmer's thoughts on the rising geopolitics tensions, terrorism, and more, watch the full interview below.
Download a FREE Bundle of Exclusive Content from the Sold-Out 2017 Strategic Investment Conference
Get access to exclusive interviews with John Mauldin, Neil Howe and Pippa Malmgren from SIC, an ebook from renowned geopolitical expert George Friedman and bonus SIC 2017 content…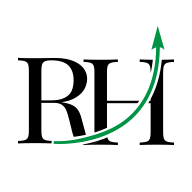 This article appears courtesy of RH Research LLC. RiskHedge publishes investment research and is independent of Mauldin Economics. Mauldin Economics may earn an affiliate commission from purchases you make at RiskHedge.com