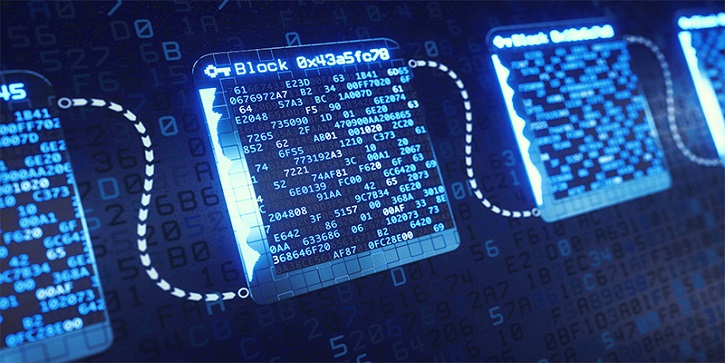 Read this if you're feeling overwhelmed by bitcoin
Stephen McBride
|
|
September 7, 2021
This article appears courtesy of RiskHedge, LLC.
---
Chris Reilly: Hey, Stephen, when we talked on Monday, you mentioned many of the big opportunities you're seeing right now aren't just in the stock market. What type of opportunities are you talking about?
Stephen McBride: RiskHedge readers know I always want to invest in the world's best disruptive businesses. Think ones like ASML (ASML), a leader in the semiconductor industry. Or PayPal (PYPL), which transfers $1 trillion every single year.
I want to invest in disruptors like these that can grow uninterrupted for years on end. Ones that are building great products and making people happy.
For years, investable companies like that only existed on the stock market.
Recently, I noticed that some of the best, highest-quality businesses in the world are not listed on the stock market.
Chris: Not on the stock market? Are you talking about a restricted private investment?
Stephen: No, they're available for anyone to invest in. But they're not traditional corporations. They don't have Investor Relations departments.
They're built on a new technology.
I'm talking about the blockchain.
Chris: I bet most of our readers have heard of blockchain. It's the technology behind bitcoin and hundreds of other cryptos… but why is it so important?
Stephen: Well, Chris, you can think of blockchains like a database. They're a tool for recording and verifying transactions and asset ownership. It's a record of who owns what.
Now you may say, "OK, Stephen… again, why is that so important?"
Most databases are controlled by a central authority, right? Your bank account is nothing more than an entry in a database. And your bank is the central authority that controls that database.
Chris: Yeah, go on…
Stephen: So you swipe your credit card and it gets logged into your bank's database. You buy a stock and your broker keeps a permanent record of your stock transactions.
Blockchains flip the script. Instead of a central authority, say a bank, controlling the database, a blockchain is verified by a network of computers across the world. Thousands of individual computers verify each transaction that happens on a blockchain.
A blockchain lets us securely record who owns what without a middleman—for the first time ever.
That's why The Economist referred to blockchains as "trust machines." They basically automate trust between folks who don't know each other. Which has never been possible before.
In my opinion, blockchain is the most important invention since the internet.
Chris: How exactly does it compare to the internet?
Stephen: Blockchains create an entirely new way to build a business—just as the internet did.
Thanks to the internet, Amazon (AMZN) built the world's largest bookstore, without having any physical book store locations…
A couple of years later, Uber (UBER) came along. It was the world's largest taxi network without owning any taxis…
Then came Airbnb (ABNB), and you get the idea.
Blockchain is really a new technology that allows you to start a new type of company. In just one of its applications, it can eliminate the need for any trusted middleman in any type of transaction.
Chris: I can see how blockchain can seriously disrupt the financial market. Do you think it could eventually render the traditional banks and stock brokers obsolete?
Stephen: Well, first of all, we're incredibly early in the world of blockchain. There are millions of people who have heard of it, but there are billions of people living on the planet.
Right now, middlemen absolutely rule traditional finance. For example, loan officers let banks decide when to give you money. And we have to deal with stock brokers, mortgage brokers, and insurance brokers to get most things done.
All of those services suck billions of dollars in fees out of our pockets every single year.
What if we could have banking without the bankers?
Chris: That sounds too good to be true.
Stephen: With blockchain, it's not! The power of the blockchain enables people to do business with each other, send money, transfer assets, and even buy or sell a house without any middleman.
If you think about the process of buying a house, you have to hire a mortgage broker. And then you have to deal with a bank. You'll need a realtor and escrow agents.
Blockchain eliminates the need for all of those third-parties. And the fees that come along with them. It can essentially give us a true peer-to-peer network for the first time ever.
Chris: That seems like an ideal system. But how does one make money off of the blockchain? Would they need to buy bitcoin?
Stephen: Bitcoin is just one application of blockchain technology. It's a prominent one, as bitcoin has a market cap of around $900 billion today and trades for around $50,000 a coin.
But bitcoin is using blockchain in a narrow way. Bitcoin is just digital money, and it will always be just that. It doesn't take full advantage of blockchain's potential.
It's like if the internet was just used for online shopping. The internet has endless applications, just like blockchain.
If I told you there was a business growing 2,000% a year, raking in $2 billion in fees and was prepared to turn the financial industry on its head, would you be interested in owning shares of it?
Chris: Of course.
Stephen: The thing is Chris, this business isn't listed on the US stock market or any other stock market. It's a blockchain-based business. I'm thrilled about this opportunity, and paid-up Disruption Investor subscribers will hear all about this incredible new platform in this month's issue, which is hitting inboxes tonight.
Chris: I'm sure our readers will be looking forward to that issue… Speaking of the blockchain, a lot of people have been writing in about your recent article on NFTs (non-fungible tokens). How do you profit off those?
Stephen: Yeah, so remember, an NFT is a certificate of ownership stored on a blockchain. Think of them as virtual deeds.
Each NFT is tied to a specific item, like artwork or a video clip. It acts as a unique serial number certifying the authenticity and ownership of that digital asset. And prices for these things are going crazy lately… one NFT—a highlight of Lebron James dunking—recently went for $208,000.
But you don't have to go out and buy a $200,000 NFT to make money off this trend, and I wouldn't encourage you to do that. I also wouldn't encourage you to try to profit off NFTs by owning stocks.
I saw Budweiser purchased an NFT the other day. Visa just did, too.
But buying these companies that are invested in NFTs is a poor strategy because the NFTs don't really affect their business.
If people want to profit from NFTs, they can do so by buying the blockchain-based business I was referring to earlier. It's a platform where 90% of the world's NFTs trade.
In fact, in the first quarter of 2021, $400 million worth of digital art or NFT sales passed through the platform, a 56,000% increase in just a year. And that's only the beginning. In the month of August, $1 billion of NFT sales happened on its platform. I share the details in today's issue of Disruption Investor.
Chris: Sounds good, Stephen. Disruption Investor subscribers can get all the details in the latest issue, which will be hitting your inboxes soon.
If you're not a Disruption Investor subscriber, and you'd like to get all the details on this blockchain business, here's what to do:
Click this link, and not only will you discover one of Stephen's other top investing ideas… you'll learn how to sign up for Disruption Investor today.
​Stephen McBride
Editor — Disruption Investor
Stephen McBride is editor of the popular investment advisory Disruption Investor. Stephen and his team hunt for disruptive stocks that are changing the world and making investors wealthy in the process. Go here to discover Stephen's top "disruptor" stock pick and to try a risk-free subscription.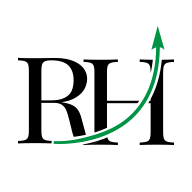 This article appears courtesy of RiskHedge, LLC. RiskHedge publishes investment research and is independent of Mauldin Economics. Mauldin Economics may earn an affiliate commission from purchases you make at RiskHedge.com