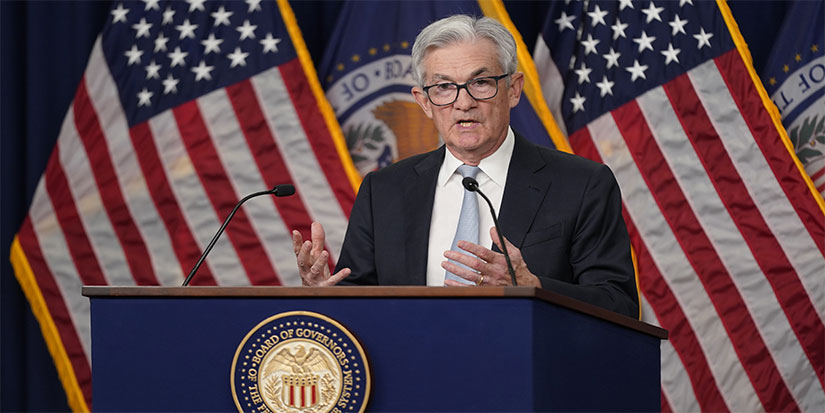 Shares are down 11% last quarter, but +57% last three years is no laughing matter
Keith Fitz-Gerald
|
|
December 6, 2022
This article appears courtesy of Keith Fitz-Gerald Research.
---
Treasury yields fell slightly in pre-market action, and—voilà—all three indices went green ahead of the bell. Then, of course, flipped red as comments from JPM CEO Jamie Dimon about a recession crossed the wires.
SOSDD… same old stuff, different day.
Here's my playbook.
The Fed is fighting inflation all wrong
Fox Business anchor Maria Bartiromo asked me for my take on Pepsi's layoffs and if more job losses further the Fed's mission to boost unemployment.
MyPOV: No. Unemployment will not go up measurably, no matter how much Powell raises rates, because companies desperately need workers. The Fed cannot fix inflation as long as the government continues to spend money. The very definition of inflation is when there is too much money chasing too few goods in the system.
2023 will catch many investors by surprise. They're expecting the worst, but history suggests that the markets may be a lot closer to the end of this mess than another lurch to the dark side.
Buy the best, ignore the rest.
Another sign Meta is fighting for its life
El Zucko is busy whining again. This time about how Facebook and Instagram will remove all news content if Congress approves the Journalism Competition and Preservation Act. (Read)
Cry me a river. Facebook has killed local news outlets the way big-box retailers killed small retailers.
I still think Meta's going to $50 a share. Buying a few putskies or at least bearish spreads could be a good play for those with the chops.
Google search just became an endangered species
Musk is at it again. OpenAI, a company he co-founded in 2015, just released ChatGPT. It's an open-source chatbot that uses AI to do everything from writing lyrics to crafting letters, finding information, and more. (Read)
I give Google search 2–3 years at most. Anybody who owns Google stock would be wise to pay attention. Google cannot implement AI without killing the very thing that built it… search engine advertising revenue.
Random Thought Bubble: What if Google and Meta are forced to team up because it's the only way they survive??!!
I suggested people avoid Google some time ago, and it would appear that my concerns were well founded. It's definitely a "buy this, not that" situation. Upgrade to paid
Finally time to buy Ford?
Ford announced that 65% of its US dealers have now agreed to sell the company's EVs as part of what it calls an "EV Certified" program. (Read)
MyPOV: I think the move gives Ford a fighting chance to compete with Uncle Elon. Many investors are concerned that shares have fallen 11% over the past quarter, but they're overlooking the fact that shares have returned 57% over the past three years, even after all the selling.
Dividends play a huge role in superior results. I hope your portfolio is chock full of 'em, especially now, and especially if the economy heads into a recession. Upgrade to paid
GM is still a non-starter in my book, BTW. That's because GM is telling dealers to hit the road if they don't want to sell that company's EV products. Ford's program is elective.
TSM plant in AZ suggests a SHTF scenario in Taiwan
Westerners perpetually underestimate China's intentions when it comes to Taiwan. The fact that Taiwan Semiconductor Manufacturing (TSM) has now tripled its AZ investment to $40 billion should be a massive warning sign that it fears China's next move in Taiwan. (Read)
It won't be long before chip production is truly a national defense priority. China will move on Taiwan; I submit the only reason they haven't yet is because Russia isn't winning in Ukraine.
Buying the right hi-tech chip-related companies now could pay off nicely. Balance those with defense contractors, especially those with advanced missile defense and AI. I've got a few ideas. Upgrade to paid
Bottom Line
Most investors have great intentions.
So why is it so many fail?
Simple.
They lack the long-term perspective needed to help get them through short-term chaos.
Thankfully, we—you and I—don't have that problem!
Super appreciate 'ya reading along and being part of the 5 with Fitz Family
You got this!
As always, let's MAKE it a great day!
Keith
This article appears courtesy of Keith Fitz-Gerald Research. Keith Fitz-Gerald Research publishes investment research and is independent of Mauldin Economics. Mauldin Economics may earn an affiliate commission from purchases you make at keithfitz-gerald.com