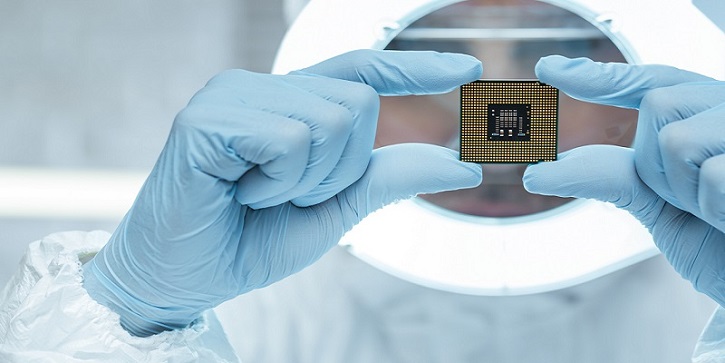 Why "ANTS" will dominate this decade
Stephen McBride
|
|
December 5, 2022
This article appears courtesy of RiskHedge.
---
I call them "ANTS" stocks...
By the end of this essay, you'll see exactly why they need to be in every serious investor's portfolio.
Like FAANG, ANTS is an acronym.
And like FAANG during the 2010s... ANTS are set to dominate the rest of this decade.
I'll share my #1 ANTS stock with you today. In fact, I just bought more shares in my retirement account last week.
But to really understand why ANTS are a buy right now...
Check out this table—it illustrates the most important concept in investing.
Long-time readers may recognize it.
It charts the world's largest companies by decade since 1980.
Notice each decade has a dominant theme…

The 80s were all about oil companies. Japan dominated the 90s. Tech rose up in the 2000s. Oil companies made a comeback in the 2010s... then, a new breed of tech stocks dominated up to 2020.
Do you see how the list of dominators completely changes every decade?
In other words, most of the world's dominant companies falter and fall out of the top 10.
Tech giants were in total control of the top ten list in 2020.
Oil giant Saudi Aramco and Warren Buffett's Berkshire Hathaway were the only non-tech companies that made the list.
Silicon Valley's best looked unbeatable.
But just two years into the decade, their dominance is already waning, as you can see: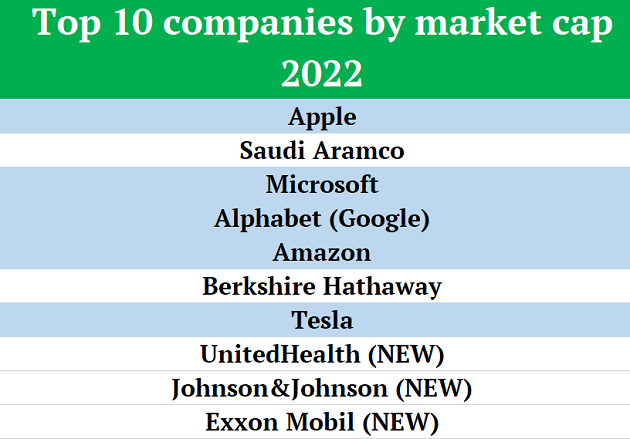 By 2030, FAANG stocks will take two, maybe three spots on the leaderboard.
In its place, ANTS stocks will rise to the top.
See, ANTS stocks represent today's dominant theme...
Long-time RiskHedge readers know computer chips, also called semiconductors, power the entire world today.
Temperature sensors in air conditioners are powered by tiny microchips. Rice cookers cook rice to perfection because built-in semis control the heat. The chip inside pacemakers sends electrical pulses to the heart to keep it beating regularly.
From flying across oceans to hailing a ride on our smartphones when we land, streaming movies to buying stuff online, checking your Ring doorbell to paying for dinner with your credit card… every modern system runs on chips.
Chips are, hands down, the most important goods the world has ever known. They are the "fuel" powering every modern technology. And semiconductor sales have only gone one way our entire lives… UP!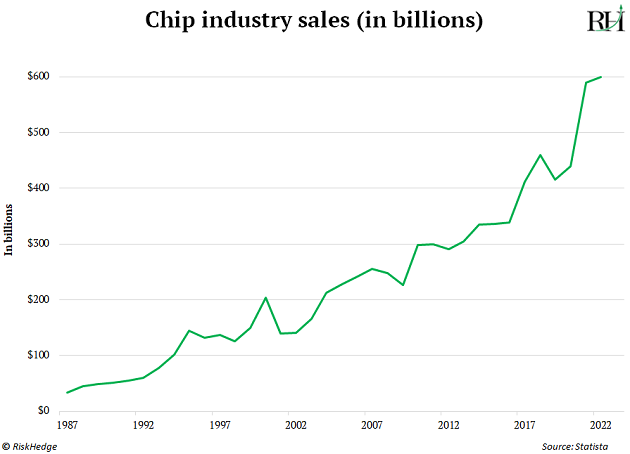 This rapid growth transformed chip "minnows" into some of the world's most powerful companies.
A decade ago, ASML (ASML) was a relatively small $20 billion company headquartered in the Netherlands' fifth-largest city.
Today it's Europe's third-most valuable company.
As long-time RiskHedge readers know, ASML is the only company in the world capable of making the machines which produce the latest and greatest chips.
Graphics chip pioneer Nvidia (NVDA) also shot up the rankings. It's the 15th-largest company in the world today. Ten years ago, it wasn't even in the top 500!
A decade ago, few investors had even heard of Taiwan Semiconductor Manufacturing (TSM). Today, the world's largest chipmaker is worth over $400 billion, making it the world's most-valuable chip company.
Then you have smartphone giant Samsung. Many folks don't know Samsung sells more chips than any other company on earth. It's also the world's 24th-largest company.
I'm predicting chip stocks will dominate 2030's "top ten" list.
There's not a single chip stock inside the world's top ten today.
But the four companies I mentioned are all knocking on the door.
The last decade was dominated by FAANG stocks. Facebook… Apple… Amazon… Netflix and Google came from nowhere and handed out huge gains to investors.
But remember, the list completely changes every decade.
I'm calling the end of FAANG and the dawn on ANTS. ASML… NVIDIA… TSMC and Samsung.
These are stocks you want to own for the long run.
My favorite of the four? ASML.
Long-time readers will remember ASML was the first stock I wrote about in the RiskHedge Report way back in 2018. It's more than doubled since then, and it's still a great buy today. I bought more ASML in my retirement account last week.
That's all for today. What stocks do you think will dominate the next decade? Tell me at stephen@riskhedge.com.
Stephen McBride
Editor — Disruption Investor
Stephen McBride is editor of the popular investment advisory Disruption Investor. Stephen and his team hunt for disruptive stocks that are changing the world and making investors wealthy in the process. Go here to discover one of Stephen's top investment themes and to try a risk-free subscription.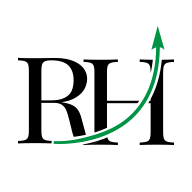 This article appears courtesy of RH Research LLC. RiskHedge publishes investment research and is independent of Mauldin Economics. Mauldin Economics may earn an affiliate commission from purchases you make at RiskHedge.com